Chris Engen
By Jamey Giddens on September 28, 2009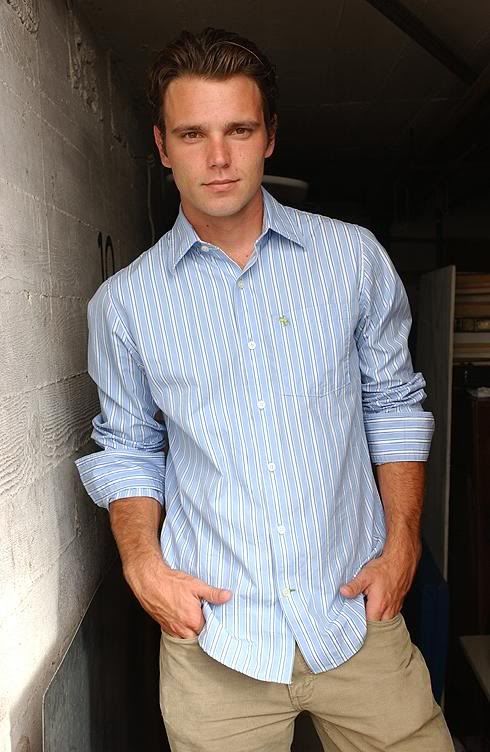 Back on the hog
. Controversial
Young and Restless
alum
Chris Engen'
s next project is making a lot of buzz at film festivals. The actor is starring as Virgil, one of two primary lead roles in
Easy Rider: The Ride Back
, a sequel/prequel to
Easy Rider
, the 1969 counter culture flick that made icons out of
Peter Fonda
and
Dennis Hopper
. Co-produced by
Sheree J. Wilson
of
Dallas
and
Walker Texas Ranger
fame,
Easy Rider: The Ride Back
also stars none other than
Lauralee Bell
(ex-Cricket Blair, Y&R). The film, which was shown at the 2009 Cannes Film Festival, is being released Oct. 1 in select cities.
READ MORE
By Jillian Bowe on June 22, 2009

Its all about to hit the fan...
By Jamey Giddens on June 19, 2009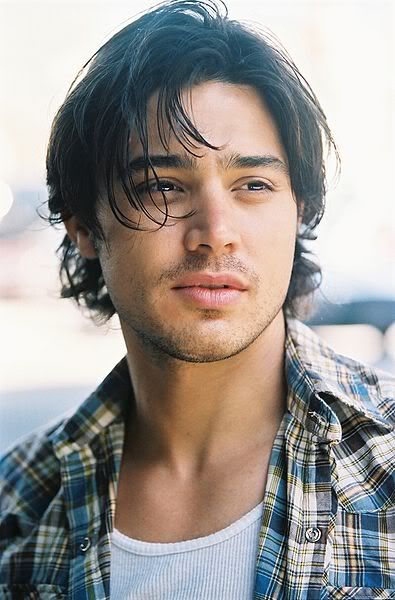 More information is coming out— pardon the pun— about the behind-the-scenes drama that allegedly led to
Chris Engen
(soon-to-be-ex-Adam) bolting from T
he Young and the Restless
in the middle of his contract. According to
TV Guide Canada'
s
Nelson Branco
's sources, it was the writers decision to have
Adam sleep with Rafe
(
Yani Gelman)
, that
caused Engen to jet
quicker than you could say Brokeback Genoa City!
READ MORE
By Jamey Giddens on June 19, 2009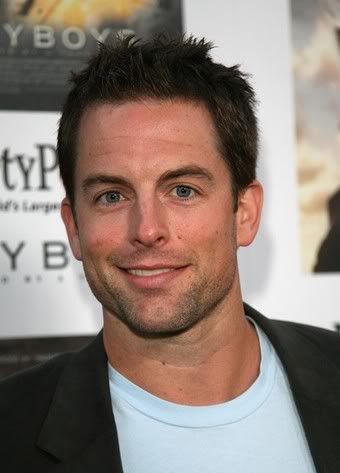 It looks like Adam's (
Chris Engen
until June 24;
Michael Muhney
as of June 25) goose is about to be cooked on
The Young and the Restless.
Next week Rafe (
Yani Gellman)
plans to search Adam's room to find out proof the Newman menace is framing his aunt Estella. By now you'd have to have been living under a rock not to know Adam will kiss Rafe to try to throw him off the scent, but sources are indicating there's more than a buss in store for this twosome— much more! The kiss will reportedly lead to Adam embarking on a scandalous affair with Rafe in order to keep the young attorney from spilling his secrets, all the while continuing to bed Heather (
Vail Bloom
)! Talk about blind man's bluff! Keep checking back with Daytime Confidential as this liquid hot story progresses!
Additional reporting by Jillian Bowe
By Jillian Bowe on June 15, 2009
Forget not messing with Texas (sorry
Jamey
and
Mel
), you don't mess with Slick Vic (
Eric Braeden
)!
By Jillian Bowe on June 10, 2009
TV Guide Canada's
Nelson Branco
dishes with
The Young and the Restless
star,
Eileen Davidson
(Ashley) on former co-star
Chris Engen's
(ex-Adam) decision to quit the show during a red-hot storyline:
TVG:

Chris Engen dressing up as Sabrina was one of those watercooler moments soaps used to deliver. What was it like to lose Chris in the middle of this breakout storyline?

ED: Chris is terrific as Adam. I love Chris and I think he's a great person. Everybody has his or her own demons, choices and process. I can't judge his decision because it was a personal one. I can say I love working with [recast] Michael Muhney. He's a terrific actor. Though Chris and Michael are very different actors, so we'll see. As for Chris, he really nailed this character. Chris' all-American looks add another layer to this story: he looks like he regrets being so evil, but he can't help himself. When Chris told me he was leaving, I told him he really accomplished something by being so likable playing this villain. For someone like me who is playing a heroine on this show, I would give my eyeballs and teeth to play a character like Adam Newman.

TVG: When the writing got better, Chris really began flourishing in the role … READ MORE

ED: That's the ironic part: When the writing got better, that's when Chris became unhappy!