Charles Shaughnessy
By Brian Peel on April 17, 2010
As some of you may have heard, Shane Donovan (Charles Shaughnessy) and Kimberly Brady (Patsy Pease)— one of daytime's most beloved pairings of all time— are set to be reunited on Days of Our Lives soon. We long time DAYS fans know there is some unfinished business for these two starcrossed lovers. Shane and Kim's love story was forever tarnished back in 1992 when Shane was disastrously paired with Kim's sister Kayla (Mary Beth Evans), much to the disgust of viewers, resulting in backlash.
With an assortment of fan favourites makes their way back to Salem for Alice Horton's upcoming exit storyline and Bo (Peter Reckell) currently offscreen helping his big sister, Kim battle a medical crisis, there is a bit of a buzz around the Internet at the moment that Kim's cancer diagnosis may some how pave the way for a Shane and Kim reunion. But the question on everybody's lips is, will Shane and Kim be given a quickie reunion and head off into the sunset, or if perhaps they might hang around Salem and/or pop in from time to time, like the recently returned Wally Kurth and Judi Evans (Justin and Adrienne). I know I'm definitely hoping for the latter! Check out the video clip below recalling the couple's epic love story. READ MORE
By Jillian Bowe on March 17, 2010
More of the
Days of Our Lives'
80's gang is headed back to Salem!
TV Guide Magazine
is reporting
Charles Shaughnessy
will reprise the role of superspy Shane Donovan for a 10-episode stint, and maybe more. Shaughnessy starts taping as the ISA's top agent on March 22. No word on his first official airdate. With Kim Brady (
Patsy Pease
) rumored to be one of the returnees for Alice Horton's (the late
Frances Reid
) farewell storyline, will old
Friends and Lovers
finally be reunited? A girl can dream, can't she?
By Brian Peel on October 26, 2009
Fancy a bit of a giggle? Stumbled upon this old video, which houses a few of Days of Our Lives' best bloopers. It just goes to show how funny Matthew Ashford and Melissa Reeves are in real life, plus the gorgeous Leann Hunley and Thaao Penghlis. This clip also sports a potty mouth from Frances Reid, as well as Stephen Nichols and Mary Beth Evans caught in a couple of hard positions. My pick of the bunch is Leann Hunley's comment about the split in her dress. Flawless! Watch for Alice Horton dropping the 'F' bomb? It sounded like it. Well who knew?
By Brian Peel on January 01, 2009


Here's a little classic soap moment from New Years Eve 1989 on Days of Our Lives with Shane and Kim. Shane suffering from amnesia hears his and Kim's song 'Friends and Lovers' and is suddenly taken back to a place which has triggered a memory. What's a New Years celebration without a party at Shenanigans?

By Brian Peel on November 10, 2008
November 8 marked 43 years of Days of Our Lives on our screens. I know lately we have been less than satisfied at what the show has had to offer, but to celebrate the rich history of the show, I felt the need to take a trip back down memory lane. Soaps have that effect on people. You get carried away to a place filled with fantasy and nostalgia - after all this is where it all began soaps. We hope one day our favourite shows will return to the landmark it once used to be. Big Sigh.
There are so many characters in this clip, too many to mention, but it's actually worth the 9 or so minutes. The scary thing about this, at the halfway mark, you actually begin to think of your age. I know I did anyway - a frightful experience. Ok, so I've just turned 30, but why in God's name can I remember things like Kimberly giving birth to Andrew in a stable just like it was yesterday. See, that's nostalgia for you. READ MORE
By Luke Kerr on October 17, 2008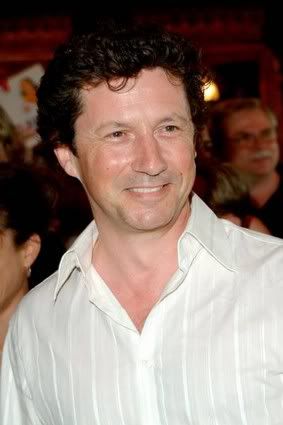 Charles Shaughnessy
is about to become a mad man.According to
Nelson Branco's
latest
Suds Report
on
TV Guide Canada, Days of Our Lives
' ex-Shane Donovan has booked a role on
Mad Men
. Shaughnessy, who also starred on
The Nanny,
will apear on the October 26th episode.
Eat your hearts out Mad Men fans.