Cameron Mathison
By Luke Kerr on June 08, 2009
By Luke Kerr on June 08, 2009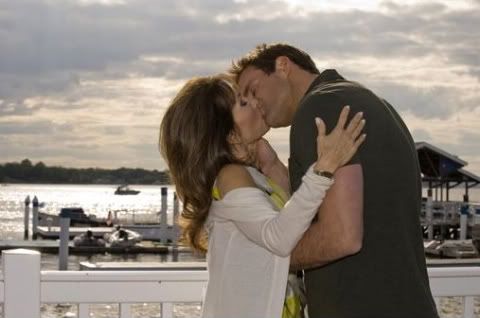 It's Monday morning and you may not have a lot of time to go back and dig through the weekend's stories. Here is a quick recap of the weekend. Enjoy
READ MORE
By Jamey Giddens on June 07, 2009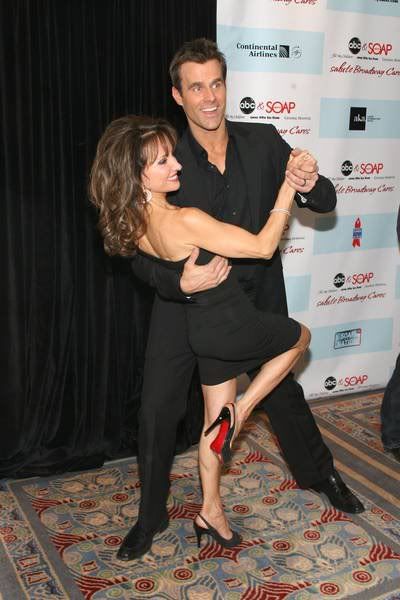 Erica Kane was right. Everything she does
is
breaking news!
The Associated Press
has a new feature article about Erica's upcoming cougarific love match with none other than Ryan Lavery. Get this, according to the article, it's AMC viewers who the show attributes with wanting this storyline. How about that, they do listen to the fans occasionally! I know I will no doubt be in the minority here at DC, but I can't wait to see
Susan Lucci
purring all over
Cameron Mathison

.
Both stars have international appeal, and can get this storyline talked up in the pages of
Us Weekly
and
People
. This could be a really good thing for the show in terms of buzz factor. Hopefully the storyline will also lead to some good, old-fashioned mother/daughter bitch slappin' between Kendall and Erica. Bring on the cougar scratch fever I say!
By J Bernard Jones on May 20, 2009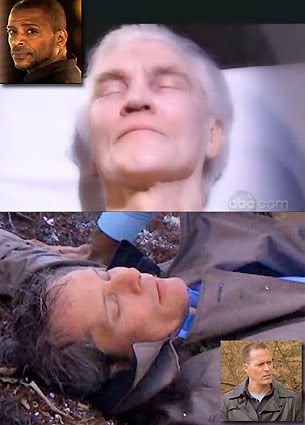 Hot on the heels of my admittedly scathing review of Friday's ultra-campy, Scooby Doo meets The Munsters inspired episode of All My Children which culminated in the murder of Stuart (Not Adam) Chandler, I finally had the opportunity to catch up with Guiding Light, which had its own less heralded "Who Killed Edmund Winslow?" whodunit kick off.
Since I received a little bit of blow back for my harsh (and well-deserved) criticism of AMC, I'd like to take the opportunity to explain why Springfield's simultaneous murder mystery is infinitely superior to Pine Valley's. READ MORE
By J Bernard Jones on May 11, 2009
Regular Daytime Confidential readers and aficionados may have noticed that this lovely website has added daily recaps of most of the soaps on the air, in addition to Perkie's longtime (and often hilarious) observations about General Hospital. Conspicuously absent from the recaps — at least as of this writing — has been what might be considered the quintessential forerunner of the modern soap opera, All My Children.
Not too long ago, our fearless leader, Luke, asked if I would be able to write a daily recap of the show since I've been watching it; I regrettably informed him that because of a currently unpredictable schedule (hence, why there are long lags between my posts these days) I would be unable to do so. Instead, I suggested that I would divert my recent attentions from Guiding Light to AMC a bit more closely and blog about life in Pine Valley more regularly. Since then I've mightily tried to get a grip on the show, but unfortunately watching All My Children is not unlike walking on pine cones barefoot: it's not the worst feeling in the world, but it is still pretty painful. READ MORE
By Luke Kerr on April 22, 2009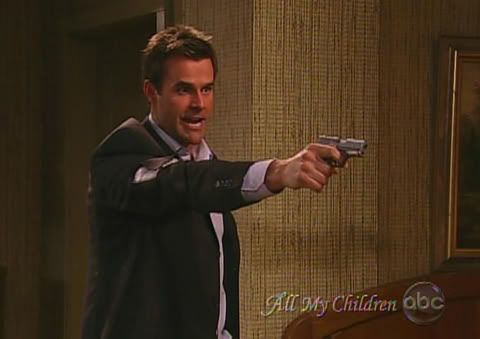 Take your best Caption This at Ryan (
Cameron Mathison
) from today's
All My Children
.