Bryton McClure
By Jillian Bowe on September 23, 2009
Actor
Bryton James
has chimed in on
Twitter
with his opinions regarding the status of blacks on
The Young and the Restless
. James wrote,
How about mix "us" up with the actors we have instaed of bringing on new ones? I want out of our "black box"... Still happy to be working.

When asked for a bit of clarification on his tweet, James replied,
I mean that the Winters have stories with the Winters, with the exception of Lily.
Can I get a CHAPTER with that folks!?

By Jamey Giddens on August 13, 2009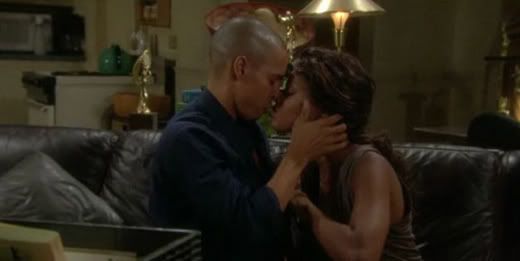 When I first read the spoilers that Devon (
Bryton McClure
) and Tyra (
Eva Marcille
)— whom he believed was his aunt up until just a few months ago— would be hooking up on
The Young and the Restless
, I decided to wait and see how the story/scenes would play out before making a judgement call. Sometimes the most taboo, illicit circumstances can lead to good, juicy drama on soaps. That wasn't the case with this ridiculous plot twist.
Devon and Tyra ripping each other's clothes off, before getting busy on the couch, was all shades of nasty, and just plain wrong on so many levels. For starters, Devon and Tyra's attraction came out of left field. Does Y&R's brass really believe the one, tired wet dream Devon had a few weeks back was enough to set up this hot plot mess? This isn't how you spin stories on a soap opera. You don't drop some dangling plot point and then pick it up weeks later, believing it was proper enough set up for an out-of-character twist. READ MORE
By Jillian Bowe on July 24, 2009
By Jillian Bowe on July 20, 2009
...
Get the hankies out Lane fans. Shoutout to
twinklestarr20
for the video!
By Jillian Bowe on July 13, 2009
By Luke Kerr on June 16, 2009
The Young and the Restless
recently held a talent search in St. Louis to find their next leading lady. Check out this behind-the-scenes clip, host by
Bryton McClure
.