Bryan Dattilo
By Luke Kerr on March 17, 2008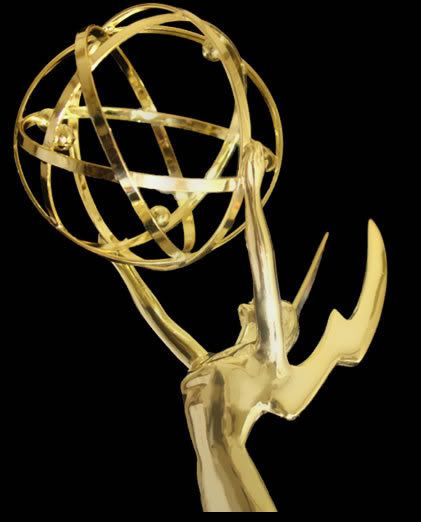 Well, well, well. It looks as if ABC Daytime is putting their super hero cross promotional abilities to good use once again. TV Guide is reporting that the nominations for the 35th Annual Daytime Emmy Awards will be announced on The View on Wednesday, April 30th.
ABC has lined up several stars from all three networks to help announce the nominations live. They include All My Children's Rebecca Budig and Cameron Mathison, As the World Turns' Van Hansis, Alison Sweeney and Bryan Dattilo of Days of Our Lives, Marcy Rylan of Guiding Light, and Farah Fath and John-Paul Lavoiser of One Life to Live.
This isn't the first (and probably won't be the last) time that ABC has used its knack for cross promotion to announce the nominations on The View. And you know what, I'm glad. I always look forward to any promotion that the soaps can get and lets face it, CBS doesn't do the greatest job when it is the one airing the Daytime Emmy Awards.
As an aside. Does anyone else find it odd that no one from General Hospital is helping to announce the nominations? Of all the ABC soaps I would expect it to have at least one actor there.
By Kelly on February 13, 2008
Dear Samantha Gene,
I would just like you to know that I think you are fierce and I love you. Even though you have cried continuously for the last 14 months I still love you. And because I love you I feel that it is my duty to tell you of your latest fashion faux pas. It is never, NEVER EVER acceptable to wear sequins to jail. Especially when you are saying goodbye to your baby daddy/one true love. Also, the Mary Alice head band is NOT a good look for you. At this point only Claire could get away with this:
(Not to mention that it is so low cut I can see your belly button. Something like that could cause a prison riot!)
Just remember Samantha, the next time you visit a man in prison you should wear something a little less provacative. Maybe something more like this:
Sincerely,
Kelly and the Peeps at DaytimeConfidential.com
(****Screencaps courtesy of chit-chat-haven.com)
By Luke Kerr on January 03, 2008


This is why I loved Lumi for so many years and why I REALLY wish TPTB had done more to have Lucas "stand by his woman."
By Lisa K. on December 19, 2007
...and you're sticking around Salem for a while! To all Lucas Roberts/Bryan Dattilo fans out there...start rejoicing because your Christmas wishes have come true!
Bryan's manager issued a small statement online:
"Despite the rumors and cover of SOD, Bryan's contract has officially been picked up so he's staying in Salem."
Now I'm really looking forward to what the writers have in store for his character for 2008....hopefully a bit more happiness because the boy just doesn't seem to get very many breaks in life especially when EJ is in town.