Brandon Buddy
By Luke Kerr on May 19, 2008
May is Teen Pregnancy Prevention month and
One Life to Live's
Kristen Alderson and Brandon Buddy appeared on
The View
on May 15, 2008 talking about their teen pregnancy storyline. In case you missed the show we've got it here for you.
Oh and in case you've never checked out Kristen Alderson's blog Start Talking With Kristen at ABC you may want to check it out. Both Kristen and Brandon blogged about their appearance on The View.
By Belinda on May 09, 2008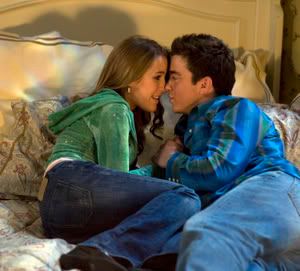 I've just learned that on Thursday, May 15, 2008, at 11:00 AM, Brandon and Kristen will appear on ABC's The View to discuss their red hot teen pregnancy storyline.
The controversial plotline that ties in with public service announcements by Alderson about teen pregnancies has created quite a stir. It has been a long time since the old soap staple, the unplanned teen pregnancy, has been trotted out so that makes the timing right for it but when you add in the Todd factor the stakes soar.
It isn't just that teen lover's Cole and Starr consummated their love in the age old way and are now facing the consequences. Starr's father is a stark raving mad homicidal rapist who insists on pretending that his consenting not exactly adult daughter was complicite in the budding relationship. Todd is threatening to send Cole to prison on an unrelated charge and calling the teens sexual experience RAPE!
Furthermore; making matters even more complicated the addle brained teens have run away (as if that ever solves anything) and Todd is calling it kidnapping! Nothing like being a delusional homicidal rapist, is there?
Bold and (arguably) exciting this storyline is the first in a long time to mix cutting edge socially responsible storytelling with it's disfunctional first family's patented mayhem. The performances being handed out by all concerned have been riviting and I look forward to hearing what the teen performers think about the subject matter.
By Luke Kerr on March 12, 2008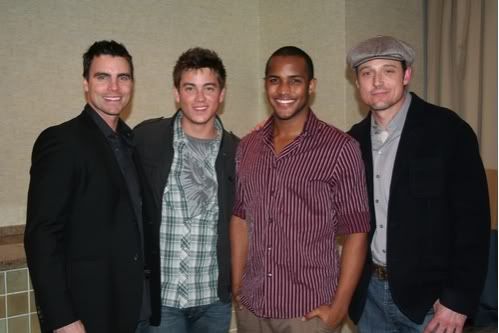 All My Children's Colin Egglesfield, One Life to Live's Brandon Buddy, All My Children's Sterling Suliema and One Life to Live's David Chisum.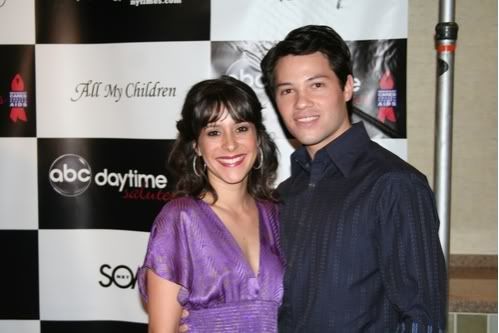 General Hospital's Kimberly McCullough and One Life to Live's Jason Tam at "ABC Daytime Salutes Broadway Cares/Equity Fights AIDS."
Photo Credit: Broadway.com
By Tina on February 06, 2008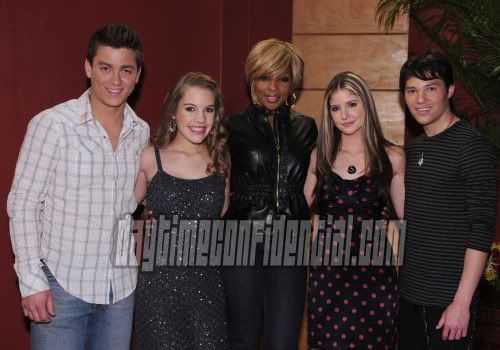 Starr Manning turned 16 and no one noticed, so what happens now? She gets Mary J. Blige to perform at her party! Rumors are swirling that Starr and Cole sleep together after the party. It will be interesting if they actually move this story into a Cole and Langston pairing, wouldn't it just be great to see Starr actually act like the Manning and Cramer she is and destroy the two of them?