Bob Guza
By J Bernard Jones on August 31, 2009
As of this writing,
The 36th Annual Daytime Emmy Awards
concluded a few hours ago on The CW and I am awash in mixed emotions after live Twittering the event. I wanted to put down these feelings while they are still fresh but I promise to keep these ruminations brief.
First, let me offer congratulations to Daytime Confidential's Jamey Giddens, along with TVGuide.ca's Nelson Branco and Soap Opera Digest editor Stephanie Sloane in their debut as commentators during the awards pre-show. Though one could detect a teeny bit of the jitters at various times, they were a class act all the way. I also must give praise to DC's Melodie Aikels, who did a bang up job offering live blog commentary during the pre-show & ceremony. READ MORE
By J Bernard Jones on July 25, 2009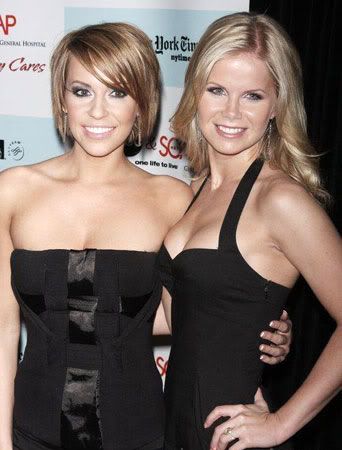 Dear Mr. Valentini,
I love One Life to Live, I really do. I haven't written much recently about your show on Daytime Confidential because there is so much going on at any given time that it can be hard to get a handle on which areas to focus. This is not a bad thing. You and your head writer Ron Carlivati have fashioned a fast moving, entertaining, and thoroughly engaging hour of daytime television that has catapulted it to the top of ABC's afternoon lineup. Bravo! There is far more good than bad on OLTL and in this case, no news can usually be good news. There is, however, one little thing that bugs me and it occurs to me that you — and only you — can fix it:
For the love of Harding Lemay, please put a merciful end to the disastrously choreographed fights between Gigi & Stacy! READ MORE
By Regan Cellura on March 27, 2009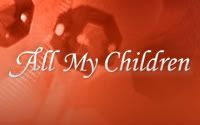 General Hospital
climbed back on top
of the ABC ratings race last week but what goes up, must come down and this week
Bob Guza
has been beat by his ABC counterparts.
All My Children
is hardly the soap to model yourself after but
One Life to Live
is, and
Ron Carlivati
needs to start handing out pointers to his co-workers.
I know I shouldn't be happy about my beloved GH falling to the bottom of the food chain at ABC Daytime but I love OLTL so much more right now I can't help but be a little giddy! I hope all the RUMBLINGS are true and the people above our dreaded PTB ( powers that be ) are making steps to fix what is most defintely broken.
1. Y&R 3.6/12 (same/-.3)
2. B&B 2.4/8 (-.1/-.5) <--------- ties low rating
3. DAYS 2.2/7 (+.2/same)
4. AMC 2.0/7 (+.1/same)
4. OLTL 2.0/7 (same/same)
4. GH 2.0/6 (-.1/-.3) <---------- ties low rating
7. ATWT 1.8/6 (-.2/-.5)
8. GL 1.5/5 (-.2/-.4)
By J Bernard Jones on December 29, 2008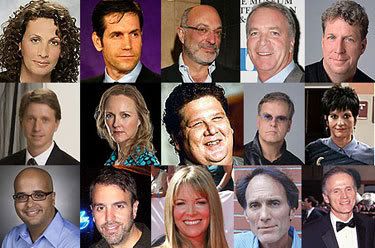 I warn you now, what follows is not strictly a bit of soap opera nostalgia. Though cloaked in fond remembrance, there are deeper issues at play here, if you will bear with me...
My late mother loved "her stories." One might say she was a one network kinda woman, too. When I came along into my parents' lives, her soap schedule was more or less as rock solid as the dawning of the sun: Love is a Many Splendored Thing, As the World Turns, Love of Life, Search for Tomorrow, The Guiding Light and The Secret Storm.
I vaguely recall a few of these shows as I was all of about 5 or 6 years old at the time, but they began to imprint themselves on my mind because by some strange coincidence or another I was always catching some memorable scenes or events that would be the equivalent to sweeps stunts today. READ MORE
By Regan Cellura on November 18, 2008
Here's the Scoop! 11.18.08 Plus SPOILER pics at the end!
We talked about Elizabeth and Olivia having more in common than they realized and if you noticed the ladies have been sharing more screen time together. The LATEST for these two MAY be happening after Jake is grabbed by the Russians. RUMORS suggest that Elizabeth pushes people away taking all the blame on herself. Olivia confides in Elizabeth that Dante's Dad is a mobster also and she's protected him from that his whole life to avoid exactly what Elizabeth is going through now.
Will Elizabeth really push Jason away? According to RUMORS that COULD be happening. Don't forget there were RUMORS about Elizabeth offering herself for Jake. There have been plenty of RUMBLINGS about this one that I've held off reporting simply because it seemed like Fanfic to me. Will Elizabeth offer herself in a trade? Will the OLD RUMORS of Sonny helping come true?
Elizabeth is going to have a rough end of Sweeps. She kills a man and then her child is kidnapped, again. Her faith in the man she loves is shaken and everything she did to protect Jake from Jason's life was all for nothing. Jason will blame himself. He sent them out of town for their safety but left them unguarded. Such a Sonny thing to do... no guards. READ MORE
By Regan Cellura on October 31, 2008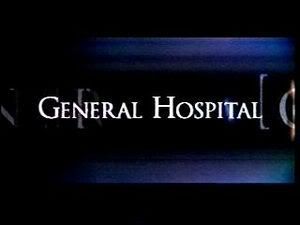 What in
Bob Guza
hell is going on at
General Hospital
? First he says the Sweeps Stunt is something never before seen in daytime and now
Nelson is reporting
that Guza has pushed his big "stunt" back to January of 2009. Is it a Sweeps Stunt if it doesn't happen during Sweeps or is it just a stunt no one will care about?
"You've never seen this [storyline done] before on daytime. It's way cool, super innovative, and will surely get [your] attention."

—GH head writer Bob Guza on moving his previously reported big November sweeps-stunt to January 2009 in Soaps In Depth.
Translation: Let me see if I get fired first before I give them my "best" stuff, which I blatently stole from either a movie or a prime-time series.