Blake Berris
By Luke Kerr on September 02, 2009
While the ladies of daytime were preening on the
36th Annual Daytime Emmy
red carpet, the men were doing their thing in penguin suits. Who looked the best and who looked the worst on the red carpet? See the other men
HERE
.
By Jamey Giddens on May 15, 2009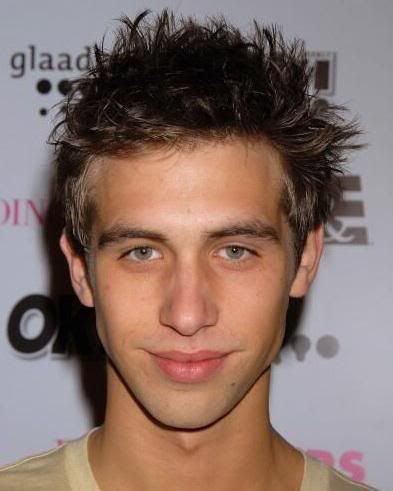 Of all the head-scratching 2009 Daytime Emmy nominations, I was glad to see the Academy got a few nods right. Two of those were former
Days of Our Lives
breakout stars
Blake Berris
(ex-Nick) and his real life pal
Rachel Melvin
(ex-Chelsea), who were nominated in the Best Younger Male Lead and Best Younger Female Lead categories respectively. From his very first air show, I knew the immensely-talented, theater-vetted Berris would stand out in Salem.
Melvin managed the unthinkable during her time on DAYS. She made me to finally forgive her character for mowing down the child of my favorite couple ever. Melvin infused Chelsea, a character that could have been a token, one-note, prototypical DAYS villainess, with tons of heart. I really don't even remember when it happened but before I knew it, I had stopped loathing Chelsea, and came to see her as a viable, bonafide heroine, and that is to Melvin's credit. I caught up with Berris who shared with Daytime Confidential how he learned of his nomination from Melvin, and how it caused him to wreck a meal. READ MORE
By Jamey Giddens on April 07, 2009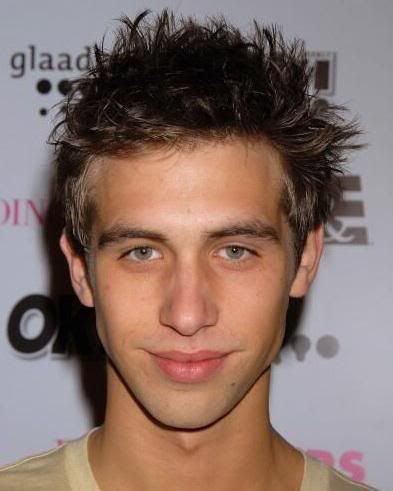 Let the Live Blogging begin!
Never seen this show.
The girl from The Craft is doing some CSI stuff in Hollywood.
Okay, it's a movie-themed eppy. Blake told me that!
Is that Heather Tom's sister playing Marilyn Monroe?
Maybe? Maybe not?
So The Mentalist can tell when people are lying? Ahhh. He should work for a soap magazine.
The Mentalist and the girl from The Craft just discovered dope.
So if I take this pill for arthritis, it will give me a stroke. Ben Gay anyone?
Back on!
Chick from The Craft is questioning some movie guy, with Simon Baker.
Felicia Scott, Love Times Too, Baby Your Mine, Sudden Embrace.
She's an actress. She's part of the plot. I am so floating here. Paging Tina, Mistress of Crime!
Hey! That girl on the phone was on The OC!
Procedurals are like television homecoming parties. Show up and you're bound to see someone ya know!
The mother is lying I bet.
The daughter is sneaky!
Who is that dude in that picture heifer?
Ah the plot thickens!
The Kelly Osborne-esque daughter is the key! READ MORE
By Jamey Giddens on April 07, 2009
From his first appearance in Salem

, USA
in November 2006,
Blake Berris
stole the hearts of legions of Days of Our Lives fans as lovable geek Nick Fallon.
No matter whom the UCLA alum—he graduated in just three short years with his acting degree—shared screen time with, his commitment to his craft was evident. Whether the storyline called for Nick to pretend to be someone else to woo the girl of his dreams, Chelsea Brady (
Rachel Melvin
), or bed her cougarific mother Billie (
Julie Pinson
), Berris sold it every time. He even brought believability to storylines that saw the heroic Nick acting out of character for the affections and/or approval of some of the most annoying bad girls in recent soap memory.
Willow
(
Annie Burgstede
) and Melanie (
Molly Burnett
) anyone?
Through it all, Berris and Melvin's chemistry kept Nick and
Chelsea
fans tuning in to see if the geek would ever get his girl. Unfortunately, in the end he didn't. Instead, Nick's exit storyline saw the character going off his rocker after killing his girlfriend's father, a plot twist the actor reveals was the "coolest" he experienced during his run on the soap when I recently caught up with him for Daytime Confidential.

Berris also talked with DC about his dramatic exit from Salem, what it was like working with real-life pal Melvin, Emmy-winner Suzanne Rogers (Maggie, DAYS) and Debra Messing, who Berris reoccurred opposite during three episodes of the short-lived USA dramedy The Starter Wife. He also gives us a sneak peek at tonight's episode of the hit CBS drama The Mentalist (8 pm C/9 pm ET), where he plays a British film actor who shares scenes, and perhaps a kiss (and more?) with Rebecca Rigg, the real life wife of series lead Simon Baker. Then the passionate thespian shares how thrilled he is that Barack Obama, whom Berris infamously dropped to his skivvies in support of during the Boxers or Briefs for Obama campaign, is now in the White House.
By Jamey Giddens on March 27, 2009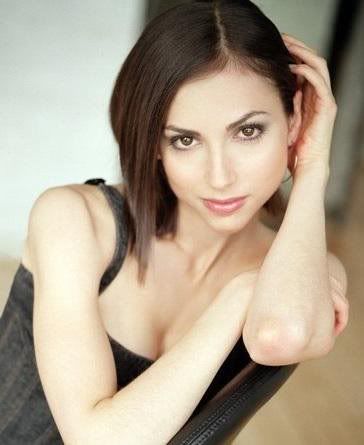 It's no secret
Days of Our Lives
is my heart. Like Tara to Scarlett, Llanfair to Viki and the Promises Treatment Center in Malibu to
Lindsay Lohan
, DAYS is home to me, which is why it pains me to find the land of my childhood, fanboy dreams war-ravaged, and overrun with some strange cow wandering about chewing cud.
I wrote last week how the show was actually watchable again, well, watchable won't keep DAYS on the air past 2010. In years past I never worried about whether NBC-U-Later-Soaps would kill
Days of Our Lives
, because I knew CBS or ABC would readily fight to the death grab up the most buzzed about soap in the last 20 years of daytime television. Thanks to the woeful state of the U.S. economy, coupled with DAYS being written by someone who would make the top brass at AIG shake their heads and go "tsk, tsk, tsk", I no longer have the quiet comfort that
Frons
or
Bloom
will pick up DAYS once it's cut by NBC. Hell, Mickey Mouse and Tiffany are having a hard enough times keeping the soaps already on their network lineups afloat, why would they consider bringing DAYS to the table in the shape its in?
READ MORE
By Jamey Giddens on February 12, 2009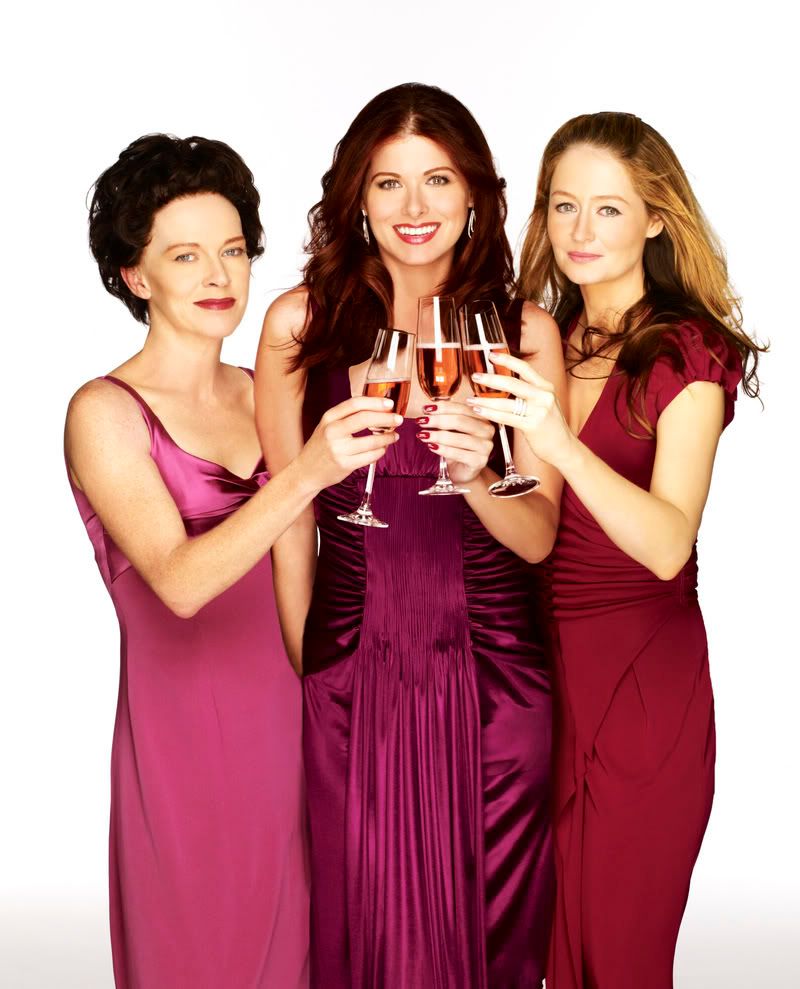 Okay, if one more television executive cancels another of my favorite shows or fires one more of my beloved actresess this week, I just may take to drinking—okay, drinking A LOT! USA has
cancelled
the hilarious
Debra Messing
vehicle
The Starter Wife.
Grrr!
Why is that every freaking, ripped-from-the-headlines, recycled plot-utilizing procedural on television is doing so all-fired well, yet soapy dramedies are dying on the vine? In a time of economic turmoil and civil unrest (Have you been to the Kroger on Double Coupon Day?) are we as a society really more stimulated by watching 75 crime scene investigators, all across network and cable television, determine that some serial killer-of-the-week is responsible for someone's brain goo being smeared all over a ranch house floor?
People you know how those procedurals are gonna end, the detective who is generally much hotter and far wittier than anyone who has ever made me walk a straight line on the streets of Miami or New York or Peapack, always solves the case before the last 10 minutes, unless it's a two-parter! Watch a serial or two for crying out in high definition! It won't kill 'ya!