Betty White
By Jamey Giddens on November 05, 2009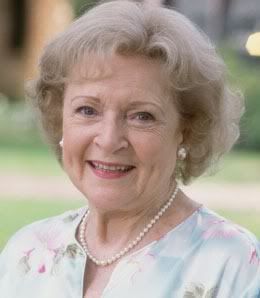 The hardest working actress in the game,
Betty White
,
is set to reprise the role of Ann Douglas, Stephanie (
Susan Flannery
) and Pam's (
Alley Mills
) young-eating, mother-from-
Peapack-
hell on
The Bold and the Beautiful
this Nov. 18 for a multi-episode arc. Ann and Stephanie's powerful, gritty scenes are nice and all, but what I'd
really
love this time around is for Ridge's (
Ron Moss
) Mee Maw to regal the Forrester and Logan fashionistas with a nice St. Olaf story!
By Luke Kerr on June 16, 2009


Betty White dropped by Chelsea Lately to discuss her work at the zoo, her upcoming movie The Proposal and Cloris Leachman calling her a slut.
By Regan Cellura on June 12, 2009
Betty White
playing beer pong? No way! But that's just what
Late Night
host
Jimmy Fallon
had her doing!
By Luke Kerr on June 03, 2009
Betty White's
last
appearance
on
The Late Late Show With Craig Ferguson
had her dressed up as a Girl Scout. This time she is delivering newspapers and promoting her new movie,
The Proposal
. She also seems to agree with the gang from
Avenue Q
on at least one thing.
By Luke Kerr on May 18, 2009
Did you ever think you'd see "Liason" and
Betty White
(Ann Douglas,
The Bold and the Beautiful
) in the same sentence? Well now you have. Betty "The National Treasure" White is set to star in
The Proposal
with
Sandra Bullock
and
Ryan Reynolds
. Check out the hilarious
Funny or Die
clip of White sitting down for an interview with Bullock and Reynolds. After the jump check out a trailer for
The Proposal
, as well as a Liason clip adapted from the trailer audio track. The best moment, Sam McCall (
Kelly Monaco
) accidentally shooting Jason (
Steve Burton
)in the shoulder.
READ MORE
By Jamey Giddens on April 08, 2009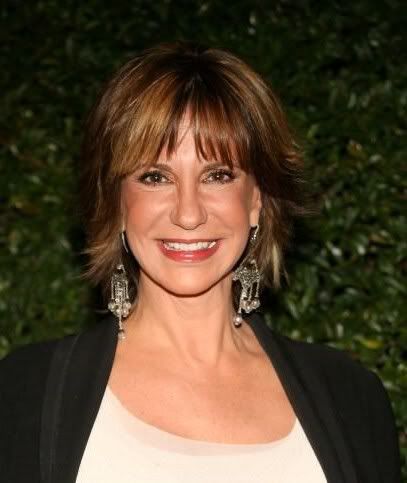 Now that
The Bold and the Beautiful
is beginning to once again resemble something deserving of being shown on television, you know, like
Cops
or
Maury Povich
, my creative juices are beginning to perk up about the show. This is in large part due to the hella-hot May/December romance jumping off between
Lesley-Anne Downe
(Jackie) and
Brandon Beemer
(Owen). Downe has always proven electric opposite a good boy toy, whether it be
Eddie Cibrian
(ex-Cole,
Sunset Beach
) or
Sean Kanan
(ex-Deacon, B&B), so putting the sexy cougar with a guy who could be
Brad Pitt
's dark-haired little brother was a no brainer.
READ MORE