Barack Obama
By Jillian Bowe on June 10, 2009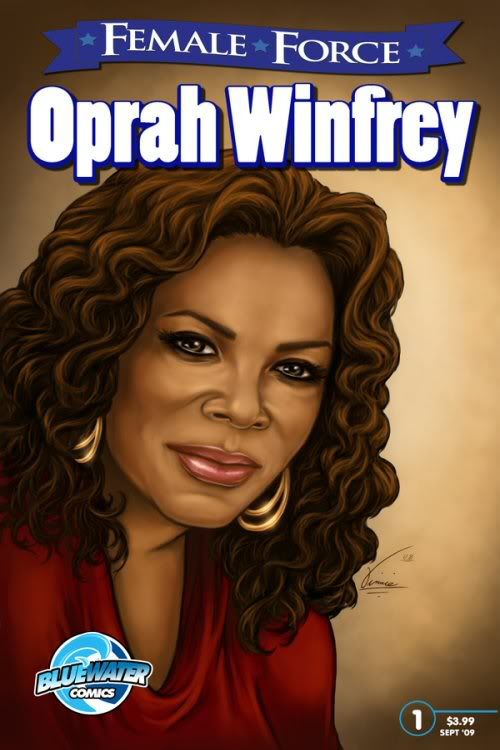 Up in the sky, it's a bird, it's a plane...it's
Oprah
? The Mighty O will be immortalized in the latest installment of the comic book series,
Female Force
by
Bluewater

Productions
.
Female Force
are biographical comics based on the lives of influential women and so far have already featured First Lady
Michelle Obama
, Secretary of State
Hillary Clinton
,
Caroline Kennedy
and Alaska Gov.
Sarah

Palin
.
READ MORE
By J Bernard Jones on January 19, 2009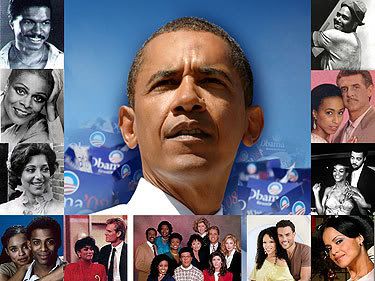 Every soap opera has one element in common: conflict.
Conflict, internal or external, is the engine that drives all great dramas, all great rivalries, all great love stories, indeed all great passions from affairs of the heart to affairs of state. The great dramatic conflict that has threaded the entire fabric of the history of the United States has been the relationship between this great country and it's citizens of African descent.
This is not to belittle the struggles and triumphs of any other groups who have felt the sting of discrimination or oppression throughout the course of American history. Obviously, people of various ethnic and religious backgrounds have their own tales to tell. Women have unique testimonies to share. Japanese Americans were unfairly and unjustly treated by the American government during World War II, having since been granted reparations. No one can dispute with any shred of credibility the shameful horrors visited upon Native Americans, casino revenues notwithstanding.
If you think this is the part where I go into a lengthy explanation of how and why African Americans are unique as an aggrieved class, think again. Intellects far superior to mine and history itself makes a far more compelling argument than I can. Besides, Daytime Confidential is not the appropriate forum for such a discussion to take place either. As an African American man on the cusp of middle age who has loved soaps for the bulk of my life however, I feel there are a few salient considerations to be made of the importance between soaps and the inauguration of the first African American president in this nation's history. In order to look forward, I must first look back. READ MORE
By Luke Kerr on December 05, 2008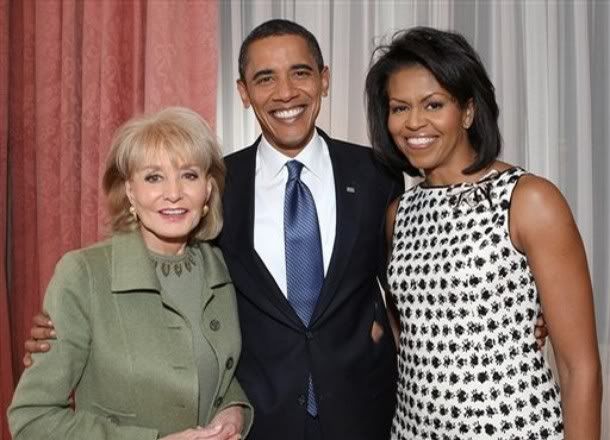 Barbara Walters hosted her annual Barbara Walters Presents: The 10 Most Fascinating People list last night and named Barack Obama as her No. 1 most fascinating person. Check out the list of Barbara Walters' nine other fascinating people of 2008 below.
Frank Langella (Frost/Nixon)
Michael Phelps
Miley Cyrus
Rush Limbaugh
Sarah Palin
Thomas Beatie (Pregnant Man)
Tina Fey
Tom Cruise
Will Smith

Honestly, the best part of the whole special was the cameo by Joy Behar at the very end. Other than that, the list was pretty predictable.
By Luke Kerr on December 04, 2008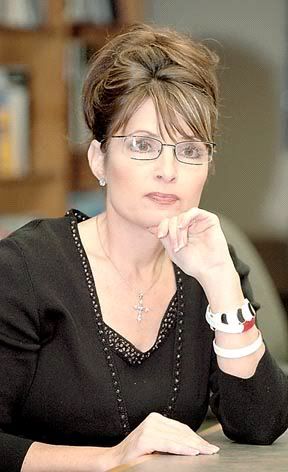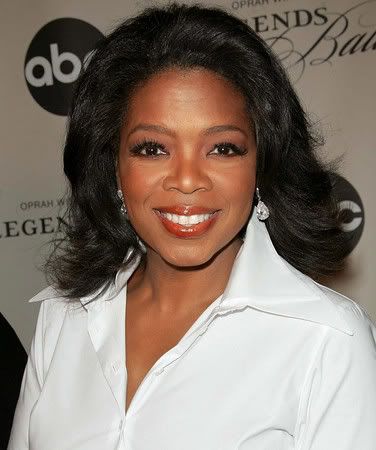 In an interview with
Extra
the Mighty O, as Jamey likes to call her, let it be known that she'd tried to get an interview with
Sarah Palin
. Here is the quote.
"I said I would be happy to talk to Sarah Palin when the election was over," Oprah reveals to "Extra." "I went and tried to talk to Sarah Palin and instead she talked to Greta Van Susteren. She talked to Matt Lauer. She talked to Larry King, but she didn't talk to me. But maybe she'll talk to me now that she has a book deal."
Of course many of the mainstream celebrity blogs ran it as "Sarah Palin Snubs Oprah."
Here is my question. Is it really a "snub" when a person chooses not to go on the show of a person who actively worked to defeat them? If Obama had lost and Sean Hannity extended Joe Biden an invitation to visit Hannity & Colmes and Biden went elsewhere would that be considered a "snub?" Or did Obama "snub" the ladies at The View by not visiting that show once he became the presidential nominee even though he dropped by Ellen?
When is a "snub" actually a snub?
In other Oprah/Obama news: Oprah is taking her show to Washington D.C. for inauguration week.
By Luke Kerr on November 25, 2008
Barbara Walters
is taking a break from the never ending arguments on
The View
to interview
Barack
and
Michelle Obama
for a
Barbara Walters Special
on Wednesday.
Zap2it
is reporting that portions of the interview will also air on
Good Morning America
,
Nightline
and
World News
.
By Luke Kerr on October 14, 2008
You just gotta love Betty White (The Bold and the Beautiful). Check out this clip of Betty's appearance on The Late Late Show With Craig Ferguson in which she admits she finds Presidential candidate Barack Obama sexy.