Anthony Geary
By Jillian Bowe on November 24, 2009
Silver screen gem James Franco, along with a few cast members of General Hospital, discuss the actor's stint on the show and what viewers can look forward to. READ MORE
By Regan Cellura on October 30, 2009
Here's the Scoop!

I'm finally getting back into my normal routine and it feels pretty darn good to say that I've watched GH all week! I know it's not like I split the atom or anything but with GH being pretty good and me back into the swing of things (mostly) it's HUGE in my world.

Can you believe it…
I'm enjoying
General Hospital
. Prior to my "leave of absence" I had been pretty down on the Port Chuckles crew but lately it's been great. Yesterday's episode must have broken the bank with the everyone who got a little face time. What has me back on the GH bandwagon? Dante! I'm a little scared that they're using him a tad bit too much but the scenes with Lulu have been awesome and
Zamprogna
himself is quite impressive. GH has one thing down pat, fantastic casting.
Has any character's demise had as much anticipation as Claudia's? We all love Sarah Brown and she has really been knocking it out of the park in her final episodes. While I'm sad to see Brown exit, Claudia has never been a favorite of mine and I blame that all on her horrible introduction. Yep, for the last almost two years, I've hated the character all due to her introduction. READ MORE
By Luke Kerr on October 26, 2009
Jonathan Jackson
returns as Lucky Spencer tomorrow, so in honor of his return I dug up some classic clips from YouTube. I started watching
General Hospital
in 1998, so many of these scenes and storylines are what helped to hook me on the show. After the jump, you'll find clips of Lucky finding out from Nicholas that Luke raped his mother, Lucky confronting Laura about the rape, Lucky visiting Tammy the hooker, Lucky and Elizabeth dealing with her rape, Lucky and Elizabeth promos and even one or two fan-made music montages. It is a trip down memory lane for GH fans who watched back then and hopefully will be helpful to newer viewers who have never watched Jonathan Jackson. Enjoy!
READ MORE
By Regan Cellura on August 31, 2009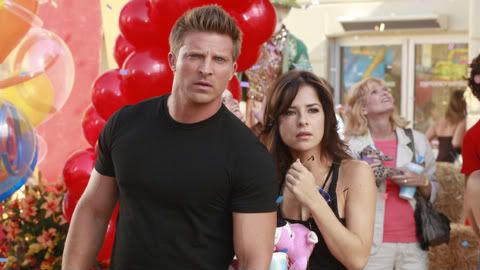 Hey DC'ers!
I've missed you all but I've also missed a ton of Daytime TV and have been playing catch up all weekend. Since I have a head start on a lot of the
General Hospital
storylines, I've been focusing on catching up with the peeps in Llanview and I am not disappointed!
One Life to Live
is on fire and I'm loving every minute of it.
The JaSam fans got their wish, that episode got the delete off my DVR. I'm happy for their fans as you all know I love you despite your pairing affiliation but I'm still recovering and I was afraid that episode would set me back. Just kidding! Even with my advanced knowledge of most of what's happening in Port Chuckles, I still may have missed something so when I start dishing a little, I may cover some things that have already hit the screen. READ MORE
By Regan Cellura on July 09, 2009
Here's the Scoop! 07.09.09
Spixie Loving… I've been sold on this pairing for a while now even though I thought JoMax was smoking. My hesitation has always been that I just didn't see TPTB committing to Spixie. Well it SEEMS they are and I couldn't be happier. Now, we all know that Guza loves to have at least one couple that is angst ridden on this show. This COULD be Spixie. They APPEAR to be on the right track however every road has a few bumps along the way. Spin has a "proposal" for Maxie and she's just not sure what to do about it. SPOILERS say it's "that" kind of proposal and The Jackal turns to his master for assistance. It looks like a romantic rooftop scene is set for the big question with Spinelli dropping the ring off the roof.
So many of you have said you're bored with Rebecca, Ethan, Nikolas and this whole mess. How would you write them out of this terrible storyline? What's coming up? Ethan's a jealous lover but he's also a jilted con who at least wants his piece of the pie. Will Ethan confront Nikolas? Over what? Will Ethan make an adjustment to the plan? READ MORE
By Jamey Giddens on June 29, 2009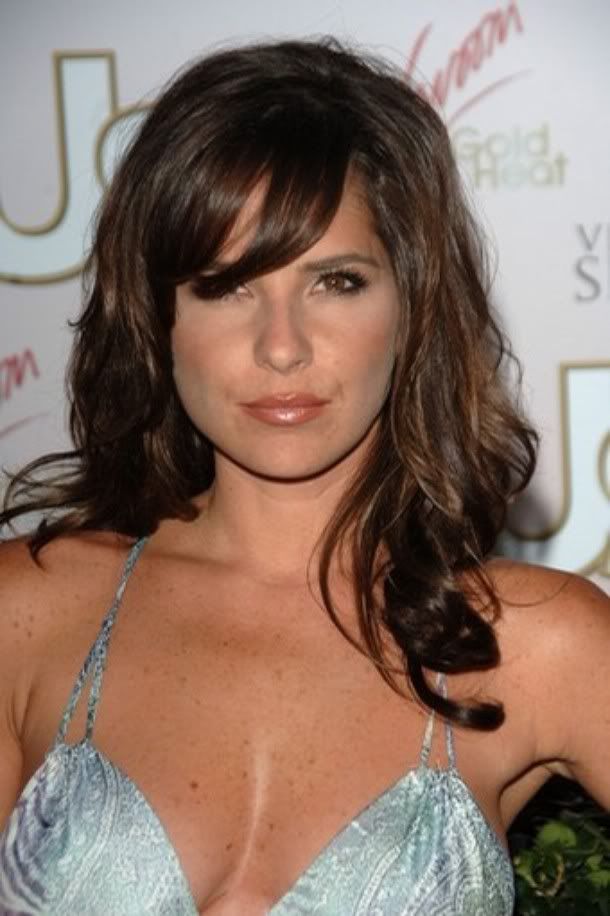 Three of Daytime TV's biggest stars –
Susan Lucci
of "AMC",
Anthony Geary
and
Kelly Monaco
of "GH"- will travel to Kenya next month with Feed the Children, an international, non-profit relief organization that supports more than 100,000 children in Kenya's slums. The three will document their journey with their own cameras as they aid Feed the Children founders Larry and Frances Jones in delivering food and items to the needy and accompany them on visits to local schools as well as an abandoned baby center built by Feed the Children.
Part of the footage they shoot while over there will air as a segment entitled "Daytime Gives Back" during the Daytime Entertainment Emmy Awards, airing Sunday, August 30th at 8:00p.m. ET/PT on the CW Television Network. All My Children will also incorporate the trip in to their show, in a yet to be determined storyline involving Lucci's character Erica Kane. READ MORE