Anthony Geary
By Regan Cellura on November 14, 2008
Here's the Scoop! 11.14.08

It's a quiet Friday morning. Not too much to SCOOP for ya so you all know what that means.... It's Q&A Day! Ask away and I'll answer what I can.
Kelly's is trashed, Mike is beaten up and Jason cancelled on Elizabeth. It's aftermath day today on General Hospital. Maxie will go to the Jackal and Stonecold to tell them about the Russians. Jason is not happy with Maximista and tells her so. She was asked to keep her trap shut but she couldn't resist getting that verbal jab in on Elizabeth. The Russian baddie saw Maxie though and RUMORS have them following her from Sam's place too. READ MORE
By Luke Kerr on October 31, 2008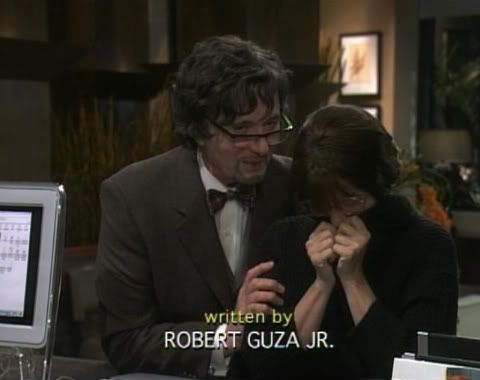 Boy oh boy do I love
General Hospital's
Luke and Tracy (
Anthony Geary
and
Jane Elliot
). They are pure gold and I find it awesome that they have now pulled Tracy into Luke's undercover dress up ploys. Check out more pictures from today's show after the jump.
READ MORE
By Luke Kerr on October 23, 2008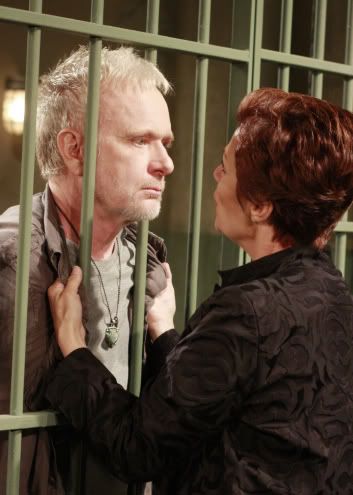 Take your best shot at this image of
General Hospital's
Luke (
Anthony Geary
) and Tracy (
Jane Elliot
).
By Regan Cellura on October 16, 2008
Check out
Tristan Rogers
' (Robert Scorpio,
GH: Night Shift
)
Video Blogs
! Plenty of great "vlogs" for
GH
and
NS
fans alike to check out. Tristan is joined by
John Reilly
,
Finola Hughes
,
Kimberly McCullough
,
Anthony Geary, Antonio Sabato Jr.
and plenty more of the
Night Shift
cast.
By Regan Cellura on September 30, 2008
Here's the Scoop! 09.30.08
It's the last day of September, my birthday month coming to a close so let's end it with a little Liason. Kate's been shot, obviously the trip to Italy is off...where will the angst filled couple go from here? As I've mentioned, Jason uses a visual aid, Kate in her hospital bed, to try to get through to Elizabeth. She walks out of the room and he thinks she's finally got the message loud and clear. Boy oh boy are boys dumb! Elizabeth pops up at Jason's office and informs him otherwise. She's here to stay. The paint fight is coming and the injury I mentioned yesterday? Well it looks like Jason hurts his ankle or leg. Will Elizabeth nurse him back to health? More meetings coming up for my favorite pair. They'll meet at the Studio before she pops in at his office.

Anthony in the balcony with a rifle. That was the easiest game of Clue ever! Claudia tells the fam that Karpov is innocent and she'll go to Sonny with the assurance that the Z's had nothing to do with Kate's shooting. Sure... just like you had nothing to do with the bullet in Michael's head. READ MORE
By Regan Cellura on September 25, 2008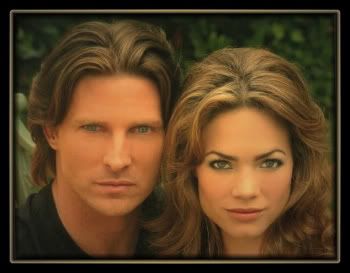 Here's the Scoop! 09.25.08
It's a Liason Day! Today is when Jason lays it all out on the table for Elizabeth. I love that he picked her over the biz! If I didn't already love Spinelli, I want to marry him now! There SHOULD be more nods to their history then just Italy. Pay close attention to their dialogue.

Carly meet your new best friend...Olivia! She'll be spilling Kate's secret today to a very pleased Carly.
More Secrets... well more on Patrick learning that Sonny has a secret son. What's he to do with that information? He has his own family drama to deal with. It looks like Kate thinks she's dying and tells Patrick that she's been keeping this HUGE secret from the man she loves. RUMORS broke that the son MAY NOT be Olivia's child. Who's is it? It APPEARS that he does have a name though. RUMOR has it, Sonny's son is named Dante.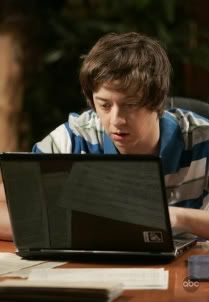 CRAZY CRAZY RUMOR ALERT... and it very well COULD BE fanfic. There is a RUMOR that Bradford Anderson will be in a dual role. These RUMORS say he'll be Dante. Get a salt boulder and check your blood pressure.
We haven't seen the last of him. Olivia's brother SHOULD be coming to Port Chuck. READ MORE