Anthony Geary
By Regan Cellura on April 20, 2009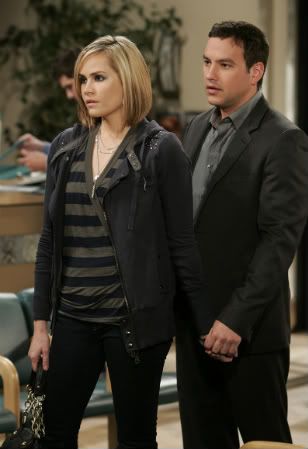 Here's the Scoop! 04.20.09
Who thinks there's some scrambling going on at GH? The ratings suck, the storylines aren't much better and fans are probably the most unhappy they've been in a very long time. Is any of this registering with TPTB? Some are saying it is and re-writes are in the works but my question is: Will the re-writes be in the right direction? GH, Guza, Frons, Jill… do they know what the right direction is? Past experiences tell me that they got off track a long time ago.
What's going on with NotEmily? Some say she was never supposed to be the RealEmily and that this Rebecca character was meant to stick. Stick to what? Will this be a re-write? There's some Rebecca – Lucky stuff RUMORED to be coming with those Nikolas-Elizabeth RUMORS mixed in. HERE'S WHAT YOU DO… Make the decision to have NotEmily be the RealEmily. Helena's in town, use her to your advantage. Have Hells play a role in Emily's death, explain away Diego admitting to killing her and spin the story in the brainwash direction. I know I never endorse the recycling of old storylines, but in this case, it's your only option. Do I want a quad with the four musketeers? Not really but I'd be all for a triangle with Lucky-Emily-Nikolas. READ MORE
By Regan Cellura on March 18, 2009
Here's the Scoop! 03.18.09
Is the end of Ric Lansing near? He has the goods on Claudia and he wants her to do his bidding with his brother. Will Claudia be forced to order a hit on her former lover or will Jason get to exact his revenge on Lansing? We know Jason is going to be wearing a wire to Sonny and Claudia's "mob summit" however in true Jason form; he can never let Sonny go down so Jason messes with the wire. With Jason not cooperating what is Agent Rayner going to do? The LATEST is that Ric offers to dig up the dirt Rayner wants. I tend to like evil Ric but is this just a means to an end for TPTB? Is someone taking a hit at Sonny? SPOILERS have Ric giving his big brother the heads up. READ MORE
By Regan Cellura on March 16, 2009
Here's the Scoop! 03.16.09
Check out the clip below... Robin locks lips. Will Jason wear a wire? Maxie takes a spin?
Wasn't Spinelli supposed to find out about the almost sex in the garage? Sometimes RUMORS take a bit to unfold and it looks like Spin will learn that Maxie almost bed her roomies man. Is this when she threatens to sleep with the mob prince? Most likely as this will be Maxie's reasoning for why Spinelli cannot leave the country.
Jerry sends Jax that DVD?! How can he play his game with Claudia if he unleashes the secret? What will Jax do? RUMORS have him confiding in Olivia and keeping the secret from Carly. Is Olivia how Jax learns Kate knows the truth?
What does Ric want from Claudia? He wants back in with his brother. READ MORE
By Jamey Giddens on March 13, 2009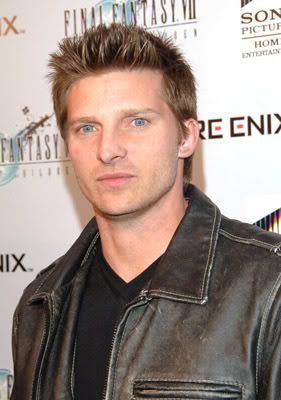 I bet
Ken Corday
and
Barbara Bloom
are loving all the behind-the-scenes drama allegedly taking place over at the Mouse House soaps. In today's
Suds Report
,
Nelson Branco
dishes
about how buzz at
General Hospital
has leading men
Anthony Geary
,
Maurice Benard
and
Steve Burton
allegedly
forming an alliance to protect their contract statuses. Who do they think they are, the cast of
Friends
? Too bad Geary didn't think of a similar pact with
Genie Francis!
Branco is also reporting on rumors that have GH offering recurring deals that are just like being on contract. Say what, say huh? How exactly does that work? Here's a note to GH: Stop bringing back high-priced former stars in new roles. That might save you a buck or three.
By Regan Cellura on March 12, 2009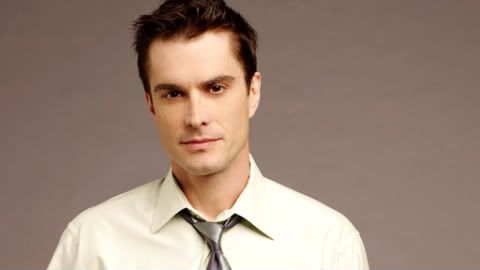 Here's the Scoop! 03.12.09
Yesterday I asked, where's Ric? That hand we saw snatching one of Jerry's DVDs, that was him. Nice to see TPTB using Rick Hearst to his fullest potential. Where will see him next? Watching the DVD! Ooooohhhh the suspense is killing me. Sorry, sarcasm is not always my best color. So Ric finds out that Claudia hired Devlin who then shot Michael and it's just the right information to hold over his former lover's head. Let's keep track here. Kate, Ric and soon Jax will all know who hired Ian Devlin. And they all keep it a secret?! It's soap, secrets are part of the deal, and I get that, but Jax? The RUMORED spin we're going to get for this one is stupid IMO. Jax doesn't want Carly to go running back to Sonny, so his answer is to keep this HUGE secret from his wife? Let me know how that works out for you buddy. READ MORE
By Jamey Giddens on March 10, 2009
Could a mother/son reunion be in the works at
General Hospital
? EW.com is
reporting
that
Emma Samms
is reprising the role of Holly Sutton just in time for May Sweeps. This will no doubt increase talk that Ethan is the son of Holly and either Luke (
Anthony Geary
) or Robert (
Tristan Rogers
).