Anthony Geary
By Regan Cellura on June 02, 2009
Here's the Scoop! 06.02.09
So NotEmily isn't the RealEmily, she's Emily's long lost twin. Is that TPTB way of placating the fans who wanted her to be the real deal? SPOILER has it that Rebecca has known all along she's the long lost twin despite her insistence otherwise when she first hit PC. Another bit of history rewritten? When Monica's cancer story was happening, we met Paige Bowen a single mother who was very open with her fellow breast cancer patient Monica Quartermaine. Paige left Monica to care for her only child yet never mentioned that only child was actually a twin? I can't wait to see how Guza and company spin this one. One RUMOR says Rebecca's adoption was illegal. I know most fans say "how can she be Emily? We saw her dead body laying there for days upon days." Well, in GH time it was only one night despite it taking weeks to play out. It's very plausible to make NotEmily the RealEmily. Alexis uncovers the dirt with Rayner's help and Rebecca leaves Wyndamere just in time to bump into Helena who wants in on Rebecca's scam of her grandson. That Helena never misses a golden opportunity. Rebecca pretends to not know that she and Emily were twins when Nikolas shows her proof. READ MORE
By Luke Kerr on May 29, 2009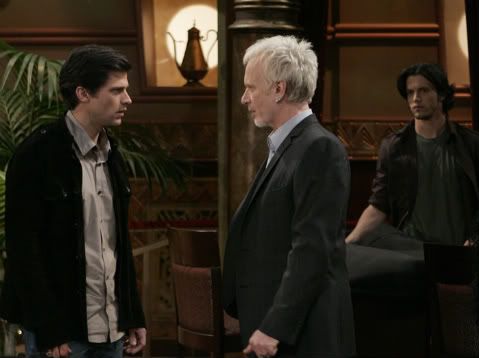 The Luke and Ethan paternity story on
General Hospital
has dealt a blow to many
General Hospital
fan's love for Luke Spencer and
Anthony Geary
. Now the once solid Luke Spencer fan base has broken into several smaller camps. Some still love anything and everything Luke Spencer. Others still like Luke, but hate Ethan and this storyline. Still others have lost all love for Luke, because of of this storyline. Meanwhile some fans only like Ethan and don't like Luke. Mallory at
Serial Drama
wrote an interesting piece that summarizes how many fans feel and I would encourage you to check it out.
I liked life so much better when I operated under the assumption that everything bad about General Hospital was solely the fault of Bob Guza, and that the lack of rioting by the cast was just an example of their professionalism. When a certain daytime icon began being destroyed in a systematic faction and became history-denouncing and unlikable, my first reaction was, "For the love of Xenu, Guza, will you stop at nothing in your quest to be terrible?"

Except it turns out that while Bob Guza ruins most things, he doesn't ruin everything and cannot be fully blamed for the curious case of Luke Spencer, since Luke's portrayer is the story's biggest cheerleader and has taken to the streets (or, more accurately, the soap mags, but the image of Tony Geary roaming the streets proselytizing about Luke's story arc is the only amusing part of this debacle) to chastise viewers who are unhappy with the way Luke has been written.
By J Bernard Jones on May 29, 2009
Dear Ms. Phelps,
I will keep this brief.
In the name of all that is holy, change the frakkin' opening credits to General Hospital!
I don't know which is worse on your part, the fact that it seemingly takes half a decade to add or subtract contract cast members or that ding dang ending shot of all "The Men of GH" — half of which aren't even on the show anymore.
How is that a show like Guiding Light, which you once produced and with 1/84th your GH budget, can manage to keep its opening credits updated to current storylines on a daily basis but GH, having laid out $3 million to upgrade its studio facilities to high definition, somehow can't get it together to find a way to digitially erase Justus Ward (last played by M'fundo Morrison), a character who has been dead since 2006? READ MORE
By Regan Cellura on May 29, 2009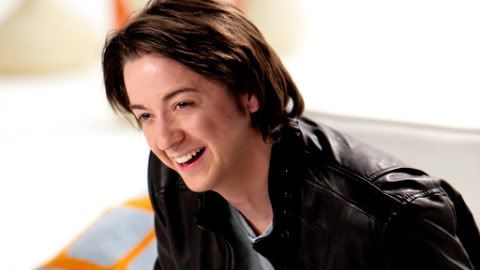 Here's the Scoop! 05.29.09

It's Q&A Day so ask away!

Another Newbie?
Really? While he'll factor into Claudia's plans, Kristina's name was mentioned as well. But here's my question… should he stick around for the long haul it seems he fits more into that "young adult" set and not the newly formed teen set. Do we really need another male in that age range? Spinelli, Matt, Johnny, Milo (despite his lack of screen time) with only Lulu and Maxie to play the female counterparts. Shouldn't they expand the female side of things? I know Maxie can handle her men but that's even too many for her. And let's not forget, Dante is still set to come to town. I wonder if they are now questioning their decision to off Georgie and let Nadine fade into the hospital corridors. If I were GH, I'd bring back Brooke Lynn Ashton, stat. She could even have a Bensonhurst connection to Dante and she's a Q. That's a win-win in my book.
READ MORE
By Luke Kerr on May 18, 2009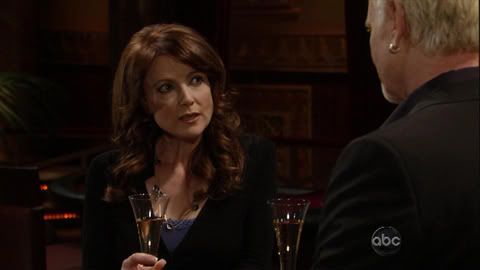 Emma Samms
returned to Port Charles as Holly Sutton. What do you think of her return? Do you want her to be Ethan's mother? Is it a hollow return since Robert Scorpio (
Tristan Rogers
) isn't on
General Hospital
? Would it mean that much more to the storyline if it were Emma, Tristan and Tony? More pictures after the jump
READ MORE
By Regan Cellura on May 15, 2009
Here's the Scoop! 05.15.09
Has all the Emmy drama died down? Congrats to the GH stars who were nominated. Now onto the SCOOP!

Michael's awake… no memory of what happened to him and a little peeved his parents weren't there. Edward and Monica tell Sonny they're not going to let him hurt Michael again. Who jumps to Sonny's defense? Who's been his biggest cheerleader lately despite not wanting her own son around him? Olivia. She tells the Q's to back off. But Edward wants his great grandson in the family fold and Michael MAY be toying with the old man. He's also not going to be very nice to his mother as we've been dishing and it LOOKS like Michael dishes to Lulu just how mad he is at him momma.
More Lulu… She's with Michael and there's also this Ethan mess. Tracy, for whatever reason, admits to her step-daughter that she did mess with the test but did she see the real results or just fix them to make sure Luke isn't the father? But why dish to Lulu? To keep her from committing maybe incest? Lulu is also battling her brother over their maybe half-brother. READ MORE