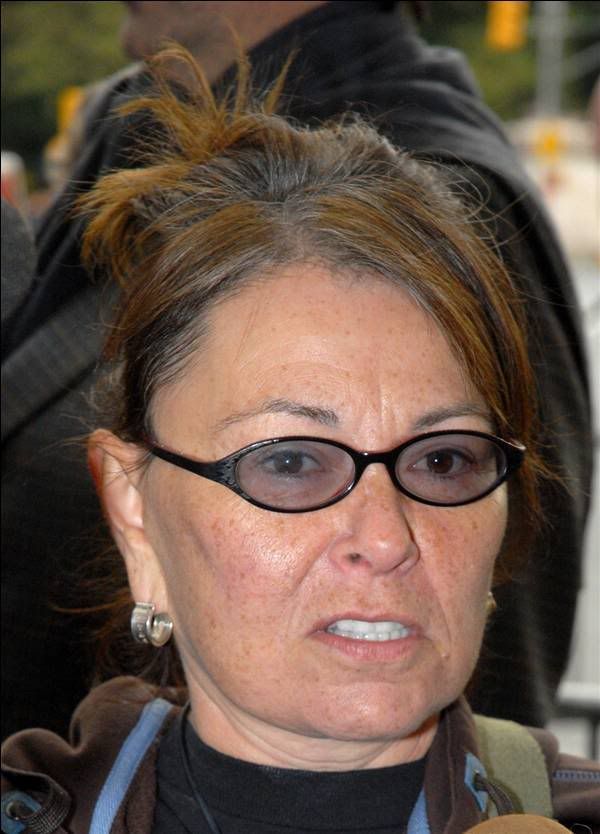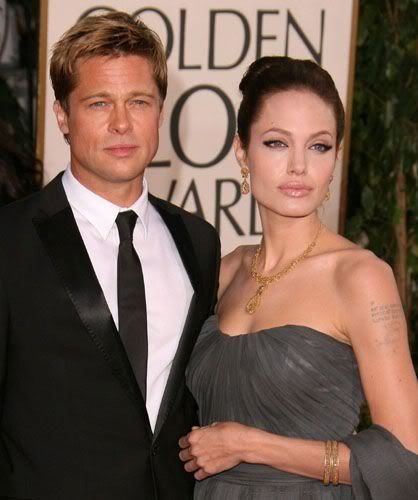 Brace yourself, defunct daytime talker Roseanne Barr is bashing Brangelina on her blog, calling Angelina Jolie the "evil spawn" of Jon Voight amd Brad Pitt "vacuous."
Apparently the politically active comedian was less than pleased by Jolie's statement that she likes McCain but hasn't decided which Presidential candidate to support.
"Miss Jolie says she likes McCain too and hasn't decided who to endorse....huh? Aren't you supposed to be somewhat enlightened, or do you not know that the African daughter you hold in every picture had parents who suffered and died because of the Republican party's worldwide economic assault on Africa over the last few decades since Reagan? whaaaa...??????!!!! Who's pictures you sell to raise money to help the poor? Their families are victims of America's right wing military incursions too.

McCain wants to continue with the idea of war for profit...the Americans are over that thinking now! They have drugged our troops and lower classes into supporting their oil business atrocities for long enough. We want to save not lose our souls thank you. Now go back to making your movies about women who love to handle big guns that shoot hundreds of people to death.

Ps....it might be good for your Asian and African children's self esteem to know you support a brown man for the leader of the free world."
Needless to say it looks like Roseanne decided to use Rosie's vacation from blogging as an opening to grab a headline and try to make herself "relevant" again.

Who do you think would win in a smackdown? Roseanne or Angelina Jolie?