Amanda Baker
By Daytime Confidential on December 10, 2012
"Tad" (Michael E. Knight) and "Dixie" (Cady McClain) ended up in each other's arms once again at the All My Children Martin Family Holiday Party on December 8 at Planet Dailies. Knight and McClain were joined by their former AMC co-stars Lee Meriwether (ex-Ruth Martin), Jill Larson (ex-Opal Cortlandt), Bobbie Eakes (ex-Krystal Carey Martin), Amanda Baker (ex-Babe Chandler), Vincent Irizarry (ex-David Hayward), Terri Ivens (ex-Simone Torres), Danielle Parker (ex-Emma Lavery) and Tate Berney (ex-AJ Chandler).
See more photos from the Martin Family Holiday Party after the jump!
By Luke Kerr on November 27, 2012
Are you having a hard time feeling the holiday spirit? If so, a good way to get into the season is to share it with a classic soap opera family. Soap Opera Socialite Productions is hosting a Martin Family Party on December 8 in Los Angeles to help raise funds for Toys for Tots. The All My Children reunion will feature Michael E. Knight, Cady McClain, Lee Meriwether, Jill Larson, Bobbie Eakes, Amanda Baker, Tate Berney and Danielle Parker.
Fans will be able to mix with actors, participate in a raffle and enjoy food. Visit SoapSocialite.com for ticket information.
By J Bernard Jones on May 06, 2009
SOAPnet is reporting that Amanda Baker is reprising her role as Babe on All My Children for a handful of episodes as Babe's ghost:
She'll visit JR, who lord knows is going to need a visit by a friendly face at that point (trust us). But what will ghost Babe have to say about her sister, Marissa, and the other big secret her mama Krystal is keeping?
Given that Jesse Hubbard came back as a ghost before coming back to life......you never know. Oh yeah, what's this about Krystal's other big secret?
By Jamey Giddens on April 20, 2009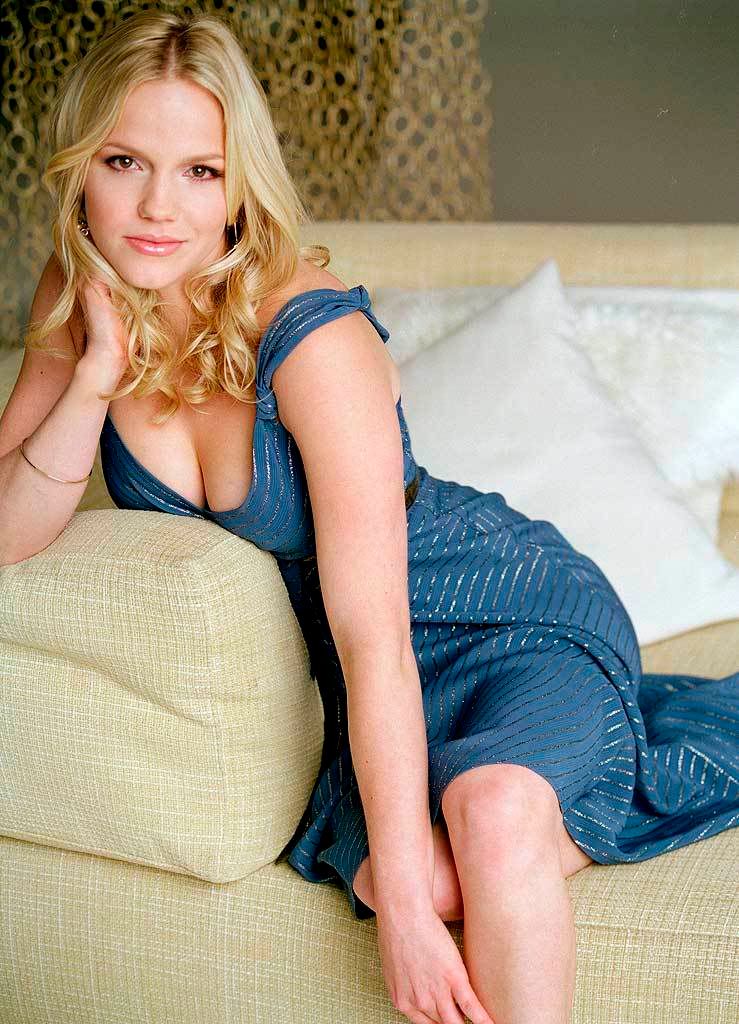 Insiders are whispering that Pine Valley's most lamented antiheroine, Arabella "Babe" Carey Chandler, could soon have a twin pop up in town. Don't expect
Alexa Havins
to reprise the role, or
Amanda Baker
for that matter. According to our mole an entirely new actress will be playing the role of Babe's twin. Okay, soooo isn't the point of twin/look-a-like stories on soaps for the show to be able to bring back popular actors whose character were killed off? What's the point of a Babe twin without Havins? Reportedly the show wanted
Guiding Light
ingenue
Marcy Rylan
for the part, but the actress turned them down. Keep checking DC as the bizarre bit of casting news develops...
By J Bernard Jones on October 23, 2008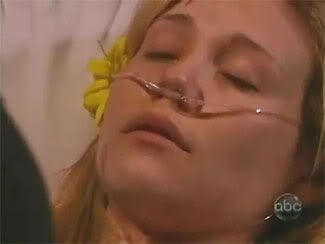 Such a momentous day and so little to say. Before I get to the death of Babe, a couple of quick notes.
First, I really liked the scenes where Natalia told a shell-shocked Angie and Frankie about how Jesse always loved them, but also communicated the amount of love between Jesse, Natalia and her mom. Second, the tornado must have knocked some sense back into Greens because she quickly put together that Zach was the father of Baby Lesbianca. I'm curious where this little tidbit may lead. Third, Jake operated on Kendall when the lights went out in Georgi....I mean, Pine Valley Hospital. Once Taylor restored power to the generator and Kendall's surgery was complete, Kendall went into convulsions, most likely spasms of joy over Alicia Minshew's vacation. Finally, Erica and Adam were rescued by the Scooby Doo gang, setting up fireworks in the Baby Lesbianca saga for Erica and fallout from Babe's death for Adam, which bring us to... READ MORE
By J Bernard Jones on October 22, 2008
In disaster cinema there comes a point in the story where, as Heidi Klum would say, one is either in or out. One knows going into the theater or popping a DVD into the player what one is in for the same way one knows more or less what to expect from a slasher pic or a romantic comedy. No matter how the genre's formula is tweaked, it is up to the writers and filmmakers to provide the hooks that will draw you into their specific event or world. What hooks me varies all the time; just as often those same elements may turn me off completely.
The make-or-break moment for me in 1972's The Poseidon Adventure is the sequence when the survivors must climb the Christmas tree to escape the ballroom. In 1964's Fail Safe, the make-or-break moment is encapsulated in the tense conversation between the President of the United States and the Soviet Premier, which must be precisely interpreted. In Deep Impact, the scene is Tea Leoni's first conversation with President Morgan Freeman. There has to be something to make me care or I won't wait for the credits. After learning who lives and dies, the story is over in a movie. READ MORE