Alley Mills
By Darren Lomas on February 28, 2009


Catch up on last week's events on The Bold and the Beautiful.
By Luke Kerr on November 14, 2008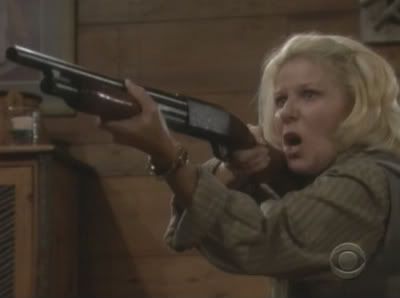 TV Guide Canada's
Nelson Branco
is reporting in the latest
Suds Report
that
Alley Mills
is now on contract at
The Bold and the Beautiful
. Donna had better watch her back, because Pam isn't going anywhere. Now if only they'd give her the Doberman back.
By Darren Lomas on October 29, 2008
If you enjoyed the recently posted
Stephanie Forrester: Gangsta Grandma
video, here's a tongue-in-cheek look at her sister,
The Bold and the Beautiful's
Pamela Douglas (
Alley Mills
). It's been revealed that the teabag-gobbling loon's batsh*t crazy behaviour is down to a medical condition other than her bipolar disorder. And we thought she was just "off her meds."
By Jillian Bowe on October 26, 2008


Makes you wonder if she's going to be another Jana Fisher...
By Luke Kerr on September 20, 2008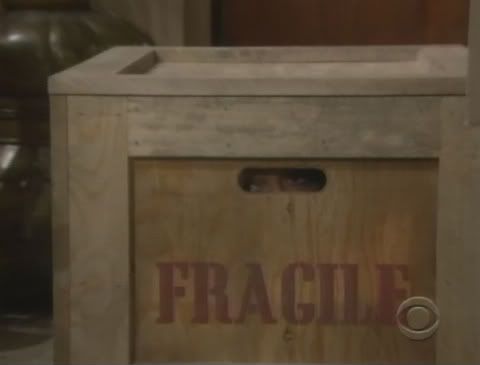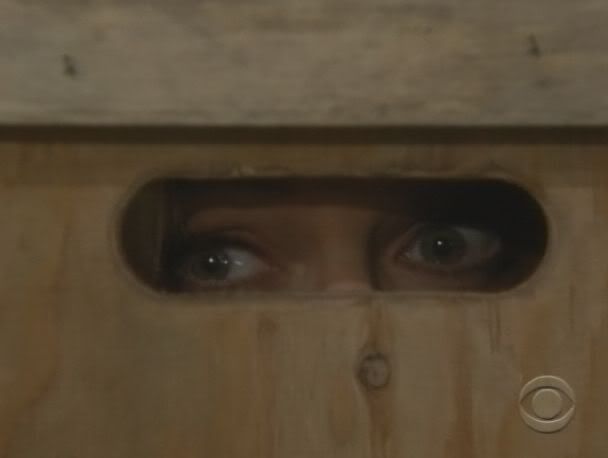 The Bold and the Beautiful's
Pam (
Alley Mills
) may be no shrinking violet, but apparently Donna (
Jennifer Gareis
) is a fragile package. With photos like these, who could pass up the chance for a
Caption This
?
Take your best shot.


By Luke Kerr on September 02, 2008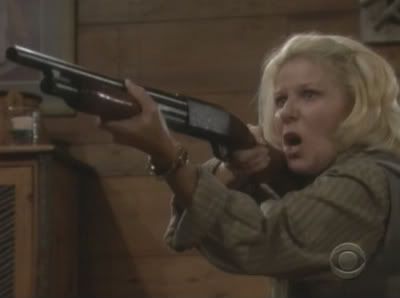 I pity the fool of a lawyer who has to defend Pam (
Alley Mills
) in any upcoming trial, once she's been apprehended for allegedly poisoning Eric and taking Donna hostage.
Any lawyer worth their salt should be able to use an insanity defense, considering we know she's been off her medication, but what other "plausible" defense could Pam's lawyer use to get Pam off?
Obviously, the "I hate honey bears" defense won't cut it with most jurors, but if I were a juror and it came up as part of the defense I might actually consider giving it some serious thought. No juror should endure hearing Donna refer to Eric as "honey bear" the way we, and Pam have had to (I probably wouldn't make the best of jurors on this case, I know). It really could drive someone to insanity. Here's to hoping Pam doesn't serve time. Heaven knows, as forgiving as Eric is, Pam will probably be back to baking lemon bars within the month.