Alexandra Chando
By Jamey Giddens on July 27, 2009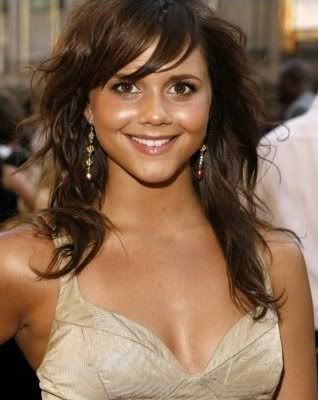 Our
Luke Kerr
will be a happy camper when he gets back from vacation.
TV Guide Canada'
s
Nelson Branco
is
reporting
Alexandra Chando
is reprising the role of Maddie, Henry's (
Trent Dawson
) kid sister and Audrey's (
Lynn Herring
) daughter on
As The World Turns
.
Carly Schroeder
(ex-Serena,
General Hospital
,
Port Charles
) must have been unavailable.
By Mark on March 17, 2009
The first four episodes of
Rockville, CA
are now online.
Rockville, CA
is an online webseries starring
Alexandra Chando
(ex-Maddie,
As the World Turns
). Check the show out at
TheWB.com
or the show's
MySpace website
.
When Maddie came back in December 2008 she was played by Kelli Barrett. Alexandra Chando told Soap Opera Digest that she was supposed to return, but she was filming Rockville so she couldn't. Alexandra's thoughts on Kelli's version of Maddie:
I caught one episode and it was weird. I was so used to me being Maddie, so it was surreal. And then Casey was recast, too so it wasn't like I was watching them; I was watching two completely new characters.
By Mark on October 30, 2008
Good news for Alexandra Chando fans. The actress who played Maddie Coleman on As the World Turns from 2005 until 2007 has landed a new role. She's part of the cast of the new online series Rockville, CA. It's a music-centered show that will premiere on TheWB.com in 2009. Each episode will focus on a band performing at the fictional music club Rockville while the drama will unfold around them. The show will have 20 episodes and Phantom Planet, Earlimart and the Kooks are some of the bands slated to appear. Alexandra Patsavas and Josh Schwartz are developing Rockville, CA. They´ve also worked on shows like The OC, Grey´s Anatomy and Gossip Girl.