Adrienne Frantz
By Luke Kerr on July 09, 2009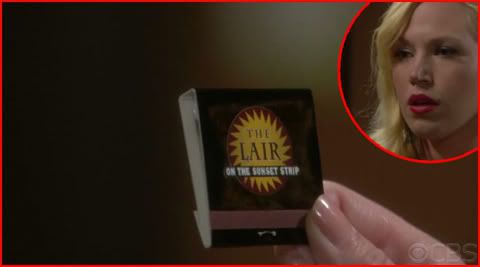 Amber and Daniel are doing everything they can think of to uncover the identity of who is framing Daniel on The Young and the Restless. Today Amber discovers a clue that could lead them to their antagonist. Watch the clip after the jump. READ MORE
By Jillian Bowe on June 08, 2009

Well look who's out of the Y&R storage room!
By Darren Lomas on May 06, 2009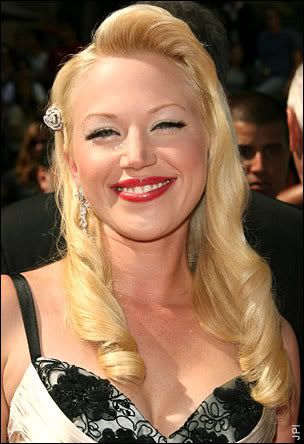 TV Guide Canada
's
Nelson Branco
elicited this gem from
Adrienne Frantz
about her time on the doomed sudser:
READ MORE
Listen, after Sunset Beach, I'm happy to have been working on the top two-rated soaps in the medium. I'll give you a scoop: I hated being on Sunset Beach. They were so mean to me. Truthfully, I was nice and professional, but they made me feel like this acting business was unhealthy and mean-spirited. Luckily, I left the show, and two weeks later I booked B&B. I love Brad Bell for hiring me. You know, it was hard to play Randy Spelling's love interest when his father, Aaron, was the boss. It was really weird. Aaron's eyes were always on me whenever I was in a love scene with Randy. He even made me chop off all my hair despite the fact that I refused to initially. I loved my long hair. I even cried when they made me chop it all off. And then Aaron actually yelled at me for crying over the incident. My gripe was that there was no story reason behind it. You don't do that to a kid.
By Jillian Bowe on April 29, 2009
He may have just flatlined in Peapack, but former
Guiding Light
star
John Driscoll
(Ex-Coop) is set to prove just how alive and well he is in Genoa City, Wisconsin. Driscoll has landed the plum role of Phillip Chancellor IV on
The Young and the Restless
.
John was so good during his audition the casting director actually cried!, says a source.
The actor auditioned opposite Elizabeth Hendrickson (Chloe), whom he will be reportedly sharing a storyline with.
Additional reporting by Melodie Aikels.
By Jillian Bowe on April 28, 2009
Looks like throwbacks will be the name of the game, when it comes to wardrobe choices for Murphy (
Michael

Fairman
) and Katherine's (
Jeanne Cooper
) wedding on
The Young and the Restless
. Now tradition is, when the bride tosses her bouquet, which ever single lady catches it is next to wed. Now I love my Nikki Newman (
Melody Thomas Scott
), as our
Jamey Giddens
likes to tease me about, but Nikki certainly doesn't need to have another wedding right about now!
Side Note
: I see
Clementine Ford
(Mac) happens to be sporting some extensions for the occasion. Thoughts people?
By Jillian Bowe on April 06, 2009

Hell hath no fury like Stephanie Forrester and Kevin's finally caught.