Yes Man
By Jamey Giddens on March 03, 2009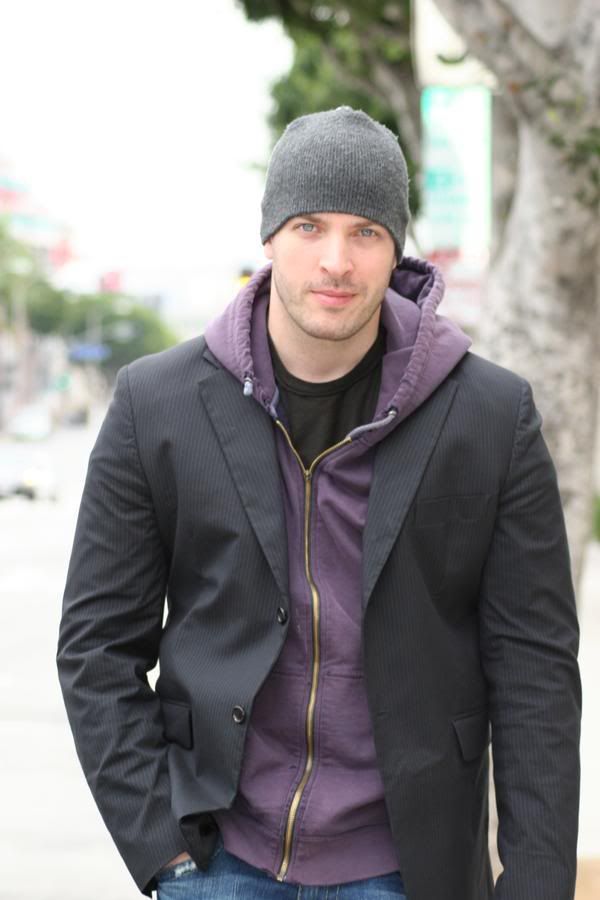 One of my favorite DC interviews,
Graham Shiels
(ex-Cody,
General Hospital; General Hospital: Night Shift
), is taking quite the bite out of Hollyweird. After playing sex-crazed vampire baddie Liam on
True Blood
, and beating
Jim Carrey
to a bloody pulp on the big screen in
Yes Man
, Shiels is the guest lead on tonight's season finale of
Nip/Tuck
.
"I play a guy who believes he's a vampire," Shiels says, laughing. "What is it with the vampire roles? I'm starting to believe I'm being typecast!"
Check out Shiels tonight on Nip/Tuck at 9 pm C/10 ET. While you're watching the show, log on to DC where I'll be live-blogging!
By Craig Peters on December 21, 2008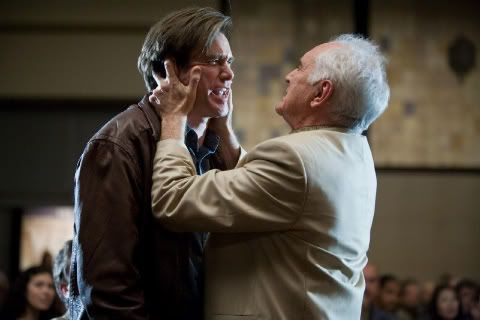 Jim Carrey
is
back! Carrey stars as Carl Allen, in this new take on romantic comedy, as a man so discouraged in life that his only response to anything new is refusing. Then one day a crazy friend Nick (
John Michael Higgins
,
A Mighty Wind
) shows up and convinces him to attend a
Yes Man
conference.
Terrence Stamp
(
Alien Nation
) stars as the leader of a cult-like "yes" group where the members are forced to say "yes" lest the universe unload negativity on them. After a good trial period Allen's obsession with "no" turns to "yes" with remarkable consequences Allen gets a raise, a girl and his friends actually start to like him once more.
With predictably unpredictable occurrences: sex with an elderly woman, signing up to organize a wedding shower and bungee jumping, Carrey has plenty of opportunity to exhibit his comic chops. And of course in the film, there are plenty of opportunities for the great physical comedy for which Carrey is known: taping his face beyond recognition, falling flat on his face and riding a Ducati motorcycle with his butt hanging out. READ MORE
By Craig Peters on December 17, 2008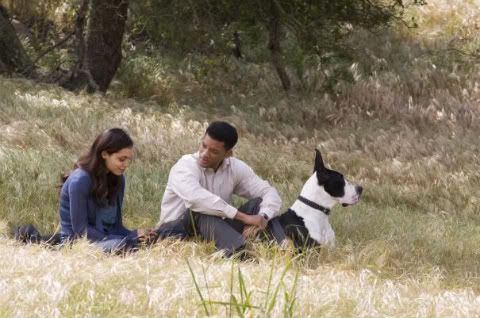 Good news! An old friend is back, there,s a mouse in the house and a comedy superstar ventures once again into drama. The big box office hopes in wide release this week are:
Yes Man
with funny man Jim Carrey in the title role,
The Tales of Despereaux
starring a tiny little mouse with enormous ears and
Seven Pounds
with
Will Smith
as a man desperately trying to help others. I have more hope for this week than last as Carrey and Smith generally turn in good performances and Despereaux looks to be visually stunning if not a child charmer.
READ MORE
By Luke Kerr on December 02, 2008
Earlier this fall DC interviewed
General Hospital's
Graham Shiels
and he told us about his upcoming movie
Yes Man
starring
Jim Carrey
. Check out the
Yes Man
trailer and see if you can spot Graham Shiels. Will you be watching
Yes Man
?
Related: Graham Shiels Interview
By Daytime Confidential on October 06, 2008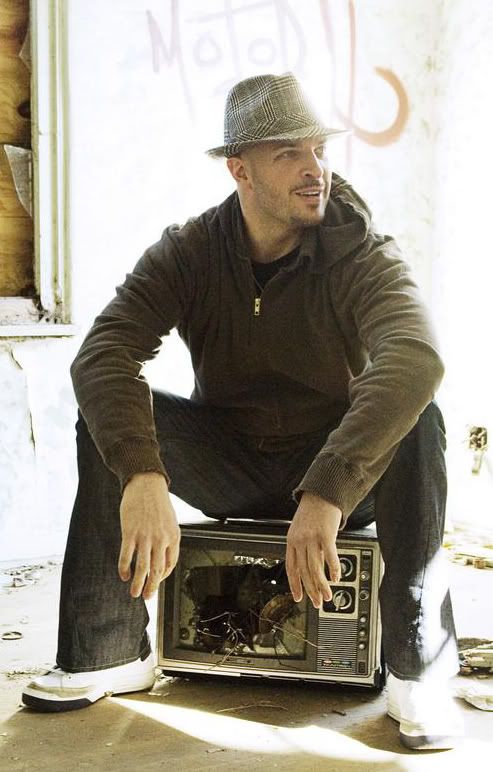 In demand actor Graham Shiels drops by the Daytime Confidential Podcast to visit about his role on HBO's hit show True Blood.
He talks about his role as General Hospital's Cody Paul and what it is like to work with Steve Burton and Kent Masters King.
We find out what it is like to star opposite of Jim Carrey in the upcoming film, Yes Man. If you think Graham has been busy in 2008, watch out 2009. Shiels is set to star on cable's hit shows Burn Notice and Nip/Tuck in early 2009 and one can only imagine how busy he'll be the rest of the year.
RELATED: Visit Graham Shiels' Official Website.
Listen to Daytime Confidential by clicking on the Daytime Confidential Player at the bottom of this post or Download us for FREE via iTunes. Vote for us on Podcast Alley. Add us as a Friend on MySpace and Facebook. Drop by our sister site TV Fan Online and visit with other soap fans in the TV Fan Online Forums.

READ MORE