Transformers
By Luke Kerr on April 24, 2012
Former Beverly Hills, 90210 heartthrob Brian Austin Green and ex-Transformers star Megan Fox are expecting a delivery from the stork. According to E! Online, the couple is expecting their first child together. This is Green's second child, however. He shares a son named Kassius with former General Hospital star Vanessa Marcil Giovinazzo (ex-Brenda Barrett).
By Jenna Dorsi on June 23, 2011
Transformers
star
Josh Duhamel
recently dished about
his return
to
All My Children
during a
The Tonight Show
appearance.
Jay Leno—
who is apparently new to soaps—debated the actor on how the character of Leo du Pres could come back since he "died" in 2003. Watch the clip after the jump!
READ MORE
By Jillian Bowe on June 06, 2011
By Luke Kerr on January 14, 2009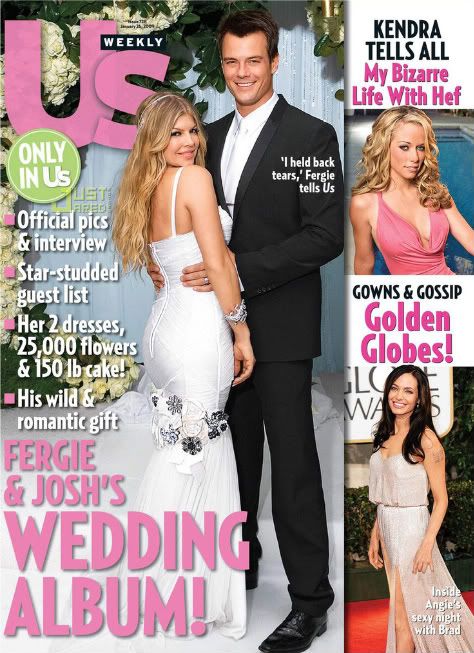 Check out the
Us Weekly
cover of
Josh Duhamel
and
Fergie's
wedding. For more wedding photos and coverage pick up
Us Weekly
on stands.
By Luke Kerr on November 25, 2008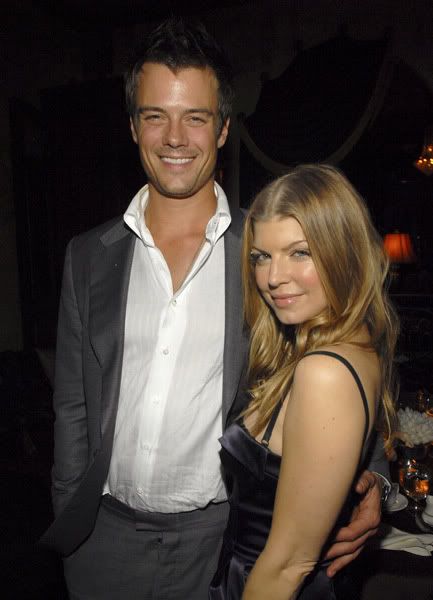 Josh Duhamel
is turning into Mr. Bigbucks, with some help from fiancé Fergie. The couple earned $13 million in and reached No. 18 on Forbes's "
Hollywood's 20 Top-Earning Couples list
."
Other notable couples on the list include; Harrison Ford and Calista Flockhart at No. 10 with $22 million, Eva Longoria and Tony Parker at No. 9 and $22.5 million, Brad Pitt and Angelina Jolie at No. 5 and $34 million, and Jay-Z and Beyonce at No. 1 and $162 million.
By Luke Kerr on October 28, 2008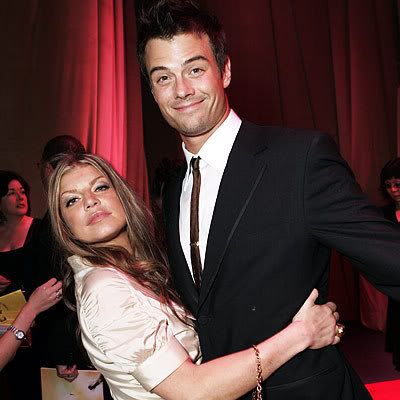 Josh Duhamel
and
Fergie
have finally set their wedding date! According to various
reports
the couple, who have been engaged since last Christmas, will be tying the knot in June 2009.