Mean Girls
By Luke Kerr on January 24, 2013
Reviews are beginning to come in from the Sundance Film Festival for Amanda Seyfried's (ex-Lucy, As the World Turns) new film Lovelace. The film is based on the life of porn star Linda Lovelace and the iconic film Deep Throat.
The Lovelace cast includes: Peter Sarsgaard, James Franco (ex-Franco, General Hospital), Sharon Stone, Hank Azaria, Adam Debi Mazar and Eric Roberts (ex-Vance Abrams, The Young and the Restless). The Hollywood Reporter called it surprisingly good.
Given all the ways a project like this could have gone wrong, the result is surprisingly good on several fronts, beginning with a shrewd structure that fosters an intelligent dual perspective on the public and private aspects of the Deep Throat phenomenon.
Indiewire caught up with Seyfried after the Sundance premiere to talk about the film. In the interview she reveals she views Mean Girls as her best work.
Do you ever think back to your breakout turn in "Mean Girls," and go, "Wow, I can't believe how far I've come?"

Oh yeah, always! It's been such a slow move for me. And I'm really lucky because I got to experience each thing as it came, as opposed to being bombarded with all this attention. It's always been slow. People say, "Oh, breakout star overnight," to these actors of my generation. It must be hard to get all that attention and know what's real at the end of the day. And luckily a lot of them do and they're real people… I can call them my peers and I'm super proud.

Also, I've just worked a long time. I've gotten a lot of cool opportunities here and there and I've made some good choices with the help of my amazing team. I was with them since I was 16. It all feels right; it feels good. I still look back at "Mean Girls" as my best work.
Watch a preview from Lovelace after the jump!
By Jamey Giddens on September 18, 2009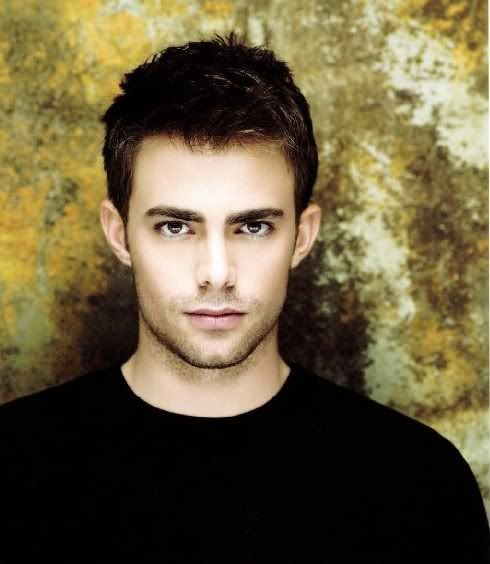 SoCal will be even hotter than usual this Saturday night, Sept. 19, not to mention funnier! That's because soap hunk-turned-film comedian Jonathan Bennett will be hosting ACME Saturday Night at 8 pm PT, at the ACME Comedy Theater (135 N. La Brea in Los Angeles).

Bennett, whose first big break came when All My Children tapped him to play a young adult Adam Chandler Jr., went on to make teen girls everywhere swoon opposite fellow soap alum Lindsay Lohan (ex-Ali, Another World) in the monster hit romantic comedy Mean Girls. However, it's raunchy roles like the titular Van Wilder, whom the actor played in the Direct-to-DVD prequel Van Wilder: Freshman Year—currently being shown in heavy rotation on Comedy Central—that Bennett admits he has much more fun playing. I caught up with Bennett as he was getting ready for his sketch comedy debut.
Daytime Confidential: So you're hosting ACME Saturday Night, how did that come about?
Jonathan Bennett: Well, Van Wilder: Freshman Year has been airing a lot on cable, so I think that's where the idea for me to host ACME came from.
DC: Sweet, now this is the third Van Wilder film, will there be another, and if so, will you be in it?
JB: That's the plan, to do another prequel. READ MORE
By Luke Kerr on July 17, 2008
Tomorrow is officially Amanda Seyfried's big break. Just a few short years after being written off All My Children the one time soap actress is starring in Mamma Mia!, the film that could make her a household name. Here she is at the Stockholm premiere of Mamma Mia! with co-stars Meryl Streep and Pierce Brosnan.
Mamma Mia! premieres in the U.S. on Friday July 18, 2008.
For more on Amanda Seyfried visit Daytime Confidential's Amanda Seyfried Page.

By Luke Kerr on July 06, 2008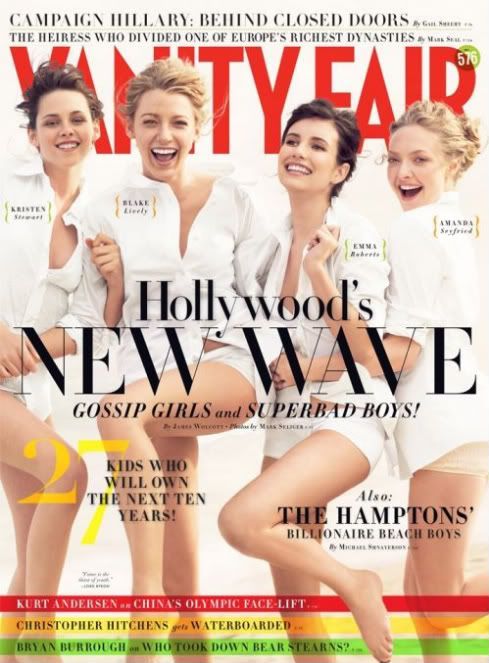 After playing backup characters on Big Love and in Mean Girls, All My Children alum Amanda Seyfriend is about to "make it big" with the July 18 premiere of Mamma Mia, the big screen adaptation of the hit musical, starring opposite Hollywood legend Meryl Streep and former Jame Bond star Pierce Brosnan, among others.
Hollywood is hoping Mamma Mia is this summer's Hairspray styled success and though that has yet to be seen it has been great for Amanda who was named Vanity Fair's July Pin-up girl and appeared on this month's cover with Gossip Girl's Blake Lively, Panic Room star Kristen Stewart and Nancy Drew star Emma Roberts.

By Luke Kerr on June 12, 2008
You may remember Amanda Seyfried as the little good girl Joni Stafford on All My Children or as Lucy Montgomery 2.0 on As the World Turns but now Vanity Fair has named her their July 2008 Pin-up girl.
Since leaving daytime this little actress has been busy with guest roles on Veronica Mars and Wildfire and a starring role on HBO's Big Love. This is an actress who has made the jump from daytime to Hollywood. In 2004 she starred with Lindsay Lohan in Mean Girls and this summer she stars with screen legend Meryl Streep in the Broadway adaptation of Mamma Mia on July 18. After Mamma Mia you can see Amanda in the Diablo Cody film Jennifer's Body.