Mamma Mia
By Luke Kerr on February 23, 2009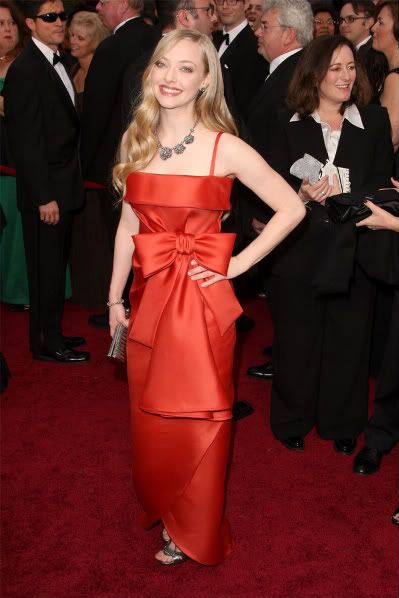 Love it or Hate it: Amanda Seyfried at Oscars
By Luke Kerr on February 23, 2009
As part of its attempt to make the Oscars more entertaining and keep viewers tuned in the show's organizers decided to present montages of certain genres throughout 2008.
Amanda Seyfried
(ex-Joni,
All My Children
) and
Twilight
hunk
Robert Pattinson
presented the "What Romance Looked Like in 2008" montage.
By Luke Kerr on February 23, 2009
Who would have thought that when
Amanda Seyfried
portrayed good girl Joni Stafford on
All My Children
that six years later she'd have starred opposite of
Meryl Streep
in
Mama Mia!
and performed at the Oscars with
Hugh Jackman
,
Beyonce
,
Zac Efron
and
Vanessa Hudgens
? Check out the performance above.
By Luke Kerr on July 21, 2008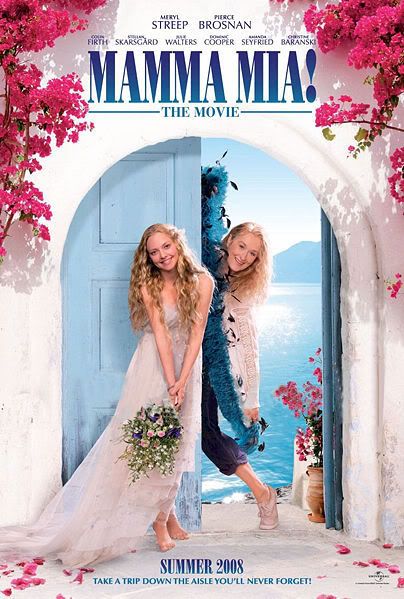 Deadline Hollywood is reporting that former All My Children star Amanda Seyfried's Mamma Mia! took in 28.1 million dollars over the weekend, beating Hairspray's 27.4M box office opening. Internationally Mamma Mia! has made 72.6M in 11 days.
Congrats to Amanda!

By Luke Kerr on July 17, 2008
Tomorrow is officially Amanda Seyfried's big break. Just a few short years after being written off All My Children the one time soap actress is starring in Mamma Mia!, the film that could make her a household name. Here she is at the Stockholm premiere of Mamma Mia! with co-stars Meryl Streep and Pierce Brosnan.
Mamma Mia! premieres in the U.S. on Friday July 18, 2008.
For more on Amanda Seyfried visit Daytime Confidential's Amanda Seyfried Page.

By Luke Kerr on July 07, 2008
In case you've missed it, here's the trailer for former
All My Children
star Amanda Seyfried's new movie
Mamma Mia
. In case you've missed it,
Mamma Mia
has really put Amanda on the map. She's on the
cover
of Vanity Fair and the magazine named her their July
Pin-up
girl.