Daytime Confidential Interviews
By Jamey Giddens on December 20, 2008
Graham Shiels
is a happy man tonight. I just told him Yes Man, the Jim Carrey laffer he has a small, but memorable role in, premiered Friday at number one at the box office, taking in $6.5 million. The movie is expected to also take the top prize for total weekend box office, with an estimated $24 million haul. We talked about his role in the movie as "The Boyfriend", then he fills me in on the fiery demise of his sex-crazed, undead character Liam on the HBO hit True Blood, and of course I couldn't let him hang up before we talked about General Hospital's popular-yet-missing-in-action Cody, not to mention the back-to-back gigs he's booking on primetime's hottest shows.
Daytime Confidential: Congratulations on Yes Man premiering at number one at the box office!
Graham Shiels: It did? Wow, that's awesome. That's definitely a first for me. Hopefully it will translate into big DVD sales and reflect in my residuals! [Laughs]
DC: I remember from our podcast interview with you, that your character, The Boyfriend, gets into a fight with Jim Carrey's character Carl right? READ MORE
By Daytime Confidential on December 19, 2008
What started off as a few naughty stories shared with her close friends somehow became a billion dollar empire that firmly cemented Zane as the Queen of Erotica. With a slew of raunchy novels and short story collections, complete with saucy titles like The Heat Seekers, Chocolate Flava and Dear Mr. G-Spot, this self-publishing sensation-turned-New York Times Best Selling author/publisher has proven she isn't bashful about giving her rabid fans the type of unapologetic, sexually-empowering, female-focused fiction they've been starved for in a sea of formulaic chick lit. Zane's books aren't about women finding Mr. Big, her heroines are more concerned with achieving the Big O, two or three in one night if they're lucky, and on their own terms.
This year marks Zane's foray into the world of television. Luke and Jamey caught up with the multitasking mogul who has been busy penning scripts for her new Cinemax prime time soap Zane's Sex Chronicles, based on
two of her best-selling books (Sex Chronicles: Shattering the Myth and Getting' Buck Wild: The Sex Chronicles 2) airing every Friday at midnight. Zane shares with them how the cable network contacted her when they decided they wanted to bring urban erotica to television. She also shares exclusive news about her upcoming telenovela-inspired five-day-a-week soap opera for BET based on her novel Afterburn, as well as plans already in the works to turn yet another of her steamy reads, Addicted, into a major motion picture. It's an interview you won't wanna miss.
WARNING: The following external links are for mature audiences only.
Check out Zane's Sex Chronicles every Friday at Midnight on Cinemax. You can find Zane online at www.eroticanoir.com or her brand new social networking site www.planetzane.net. You can also be a part of he always topical discussions the author/entrepreneur has going at her official My Space profile.
Listen to Daytime Confidential by clicking on the Daytime Confidential Player at the bottom of this post or Download us for FREE via iTunes. Vote for us on Podcast Alley. Add us as a Friend on MySpace and Facebook.

READ MORE
By Jamey Giddens on December 03, 2008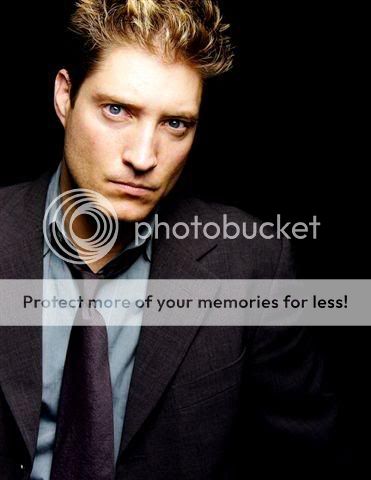 General Hospital and

The

Bold and Beautiful alum Sean Kanan is thinking a lot about sex these days. He has to, it's part of his job description. Kanan is starring in It's Just Sex, a daring, comedic exploration about what can happen when three couples decide to switch partners. The play runs through Dec. 28 at the Two Roads Theatre in Studio City, Ca.

Daytime Confidential recently caught up with Kanan about his role in It's Just Sex, as well as his new movie Jack Rio, and his time in Port Charles as Quartermaine bad seed A.J. We also reminisce about his memorable stint as Deacon Sharpe, the man who notoriously deflowered a young Bridget Forrester (then-Jennifer Finnigan) while he had her father Eric (John McCook) muted on speaker phone, and later sired baby Hope with Bridget's own mother, the sexsational Brooke Logan (Katherine Kelly Lang).

READ MORE
By Jamey Giddens on November 25, 2008
Thom Racina
, the man who wrote the ratings juggernaut wedding of a couple of soap opera characters named Luke and Laura (Tony Geary and Genie Francis) on General Hospital, before moving on to Days of Our Lives, where he and fellow co-head writers Sheri Anderson and Leah Laiman continued the supercouple craze, penning lush, romantic storylines for Patch and Kayla (Stephen Nichols and Mary Beth Evans), Bo and Hope (Peter Reckell and Kristian Alfonso), Shane and Kim (Charles Shaughnessy and Patsy Pease) and John and Marlena (Drake Hogestyn and Deidre Hall), speaks exclusively to Daytime Confidential.com about the shocking ouster of Hogestyn and Hall.

Read why Racina believes Ken Corday's move to fire Days of Our Lives' most popular couple, reportedly to trim costs, was the "wrong way to fix what's wrong" with the NBC sudser. Find out what Racina feels Days can learn from his most recent employer, The Young and the Restless, in terms of rebuilding itself by focusing on core characters, as opposed to focusing on younger viewers. When you're done, go back and listen to our podcast interview with The Father of the Modern Soap Opera Supercouple (DC# 191). It's a true can't miss Thanksgiving treat for a soap fan.
READ MORE
By Daytime Confidential on October 24, 2008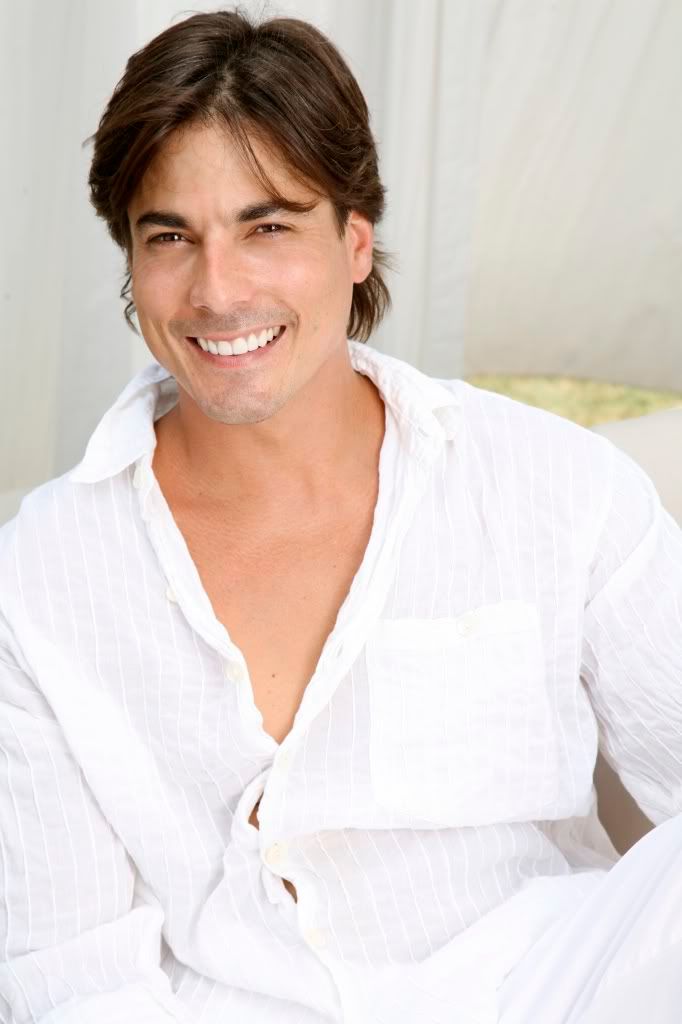 Days of Our Lives' Bryan Dattilo drops by Daytime Confidential to visit with Luke and Jamey about hosting ACME This Week on Saturday October 25, 2008 at 8pm.
Bryan talks about sneaking on stage with the General Hospital cast at this year's Daytime Emmys and how he enjoys taking dares on the Salem set.
We discuss what it was like for him to work with the James E. Reilly, who recently passed away. Dattilo shares his memories of the storylines that Reilly wrote for him and Louise Sorel and how Reilly provided the peak of Lucas' character and story development during the Carrie/Austin/Sami/Lucas quadrangle. We talk about his current pairing with Nadia Bjorlin's Chloe and how Nadia and Brandon Beemer are daytime's Brad and Angelina.
Bryan talks about his son Gabe, and how being a father has impacted his onscreen role as a father to his and Sami's son Will. He shares how he coaches his son's pee wee flag football team and how his son has picked up on his father's hip hop roots.
We ask Bryan about the rumor that Lucas' days in Salem may be numbered and he tells us what he knows.
All this and much more on today's show.
ACME Comedy Theatre: Oct. 25, at 8 pm
135 N. LA Brea Ave.
Los Angeles,CA, 90036
Tickets: (323) 525-0202.
Related: Bryan Dattilo Official Website l ACME This Week
Photo Credit: Jeff Xander.


READ MORE
By Daytime Confidential on October 17, 2008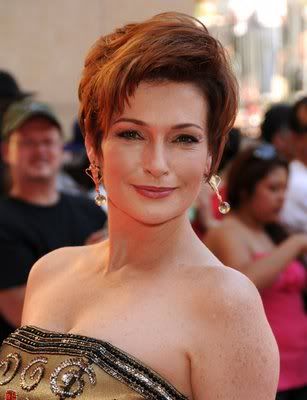 General Hospital's Carolyn Hennesy drops by Daytime Confidential to visit with Luke and Jamey about her role as Diane Miller.
During the entertaining discussion Carolyn talks about working with the Sopranos' star Vincent Pastore and whether or not he might be returning to Port Charles. She tells how she landed the role of Diane Miller and reveals what it's like to work with Maurice Bernard, Steve Burton, Derk Cheetwood and Nancy Lee Grahn. Hennesy answers Jamey's question about whether or not an L Word type storyline might be possible for Diane and Alexis.
Carolyn shares how she was inspired to write the Pandora Gets series as an alternative to today's more racier YA book series and how her characters tell stories, with morals, that parents want their daughters to learn.
Related: Carolyn Hennesy Official Website l Carolyn Hennesy News
Have a question or comment for the Daytime Confidential podcast? Leave us a voicemail by calling (917) 677-9757.
Listen to Daytime Confidential by clicking on the Daytime Confidential Player at the bottom of this post or Download us for FREE via iTunes. Vote for us on Podcast Alley. Add us as a Friend on MySpace and Facebook. Drop by our sister site TV Fan Online and visit with other soap fans in the TV Fan Online Forums.


READ MORE