International
By Darren Lomas on March 09, 2010
Paul Marquess
, the new producer of the UK soap
Hollyoaks
, is playing hardball. In addition to five previously announced departures, 11 additional cast members have been axed, taking the total up to 16. The casting bloodbath is being done in an attempt to revitalize the struggling sudser. Can you imagine the online anarchy that would take place if this happened with a U.S. soap? Check out the full story at
Digital Spy
.
By Mike Jubinville on November 13, 2009
Gray O'Brien
, whose not-so-nice character Tony Gordon, finds himself in the Weatherfield canal after a nocturnal rumble with Roy Cropper, (
David Neilson
), according to
DigitalSpy.com
. O'Brien talked about the difficulties in filming the outdoor scenes on the
The Paul O'Grady Show
,
I'm not a great swimmer. You were standing in silt and you couldn't move. They were saying, 'Just pretend to swim'. I couldn't actually move my legs. I was glued! But we did the underwater stuff up at Fleetwood in a four-metre tank, and four metres is double the depth of an ordinary pool. Your ears go when you touch the bottom and stuff. I found it very difficult. I have to say that David Neilson was absolutely brilliant. [But] I found it really difficult to hold my breath underwater. READ MORE
By Mike Jubinville on November 10, 2009
So you think because you're an avid suds fan people think you're brain dead? Take heart, one report from
NPR.org
claims not only do soap opera viewers get an education, but soaps can also teach important lessons to audiences in developing countries.
According to the report:
One genre in particular has had a lot of influence over the lives of those living in developing countries: the soap opera.

Many of these locally produced programs feature strong female characters. When Rede Globo began broadcasting in its native Brazil in 1965 the average woman had about six children — now the average woman has no children or one child.
So the next time someone gives you grief for watching One Life to Live or Days of Our Lives, tell 'em you're doing your part to support television that make the world a better place!
By Mike Jubinville on October 22, 2009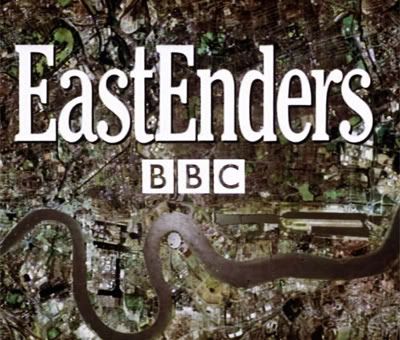 There are whole new worlds opening up on the Internet and the
British
seem to be taking full advantage of them.
Variety.com
is reporting that
EastEnders
will spin off an online soap aimed at the teen market. The 13-part show is named
EastEnders: E20
, referencing the London zip code in which it will be set.
READ MORE
By Mike Jubinville on October 15, 2009

If the web is the wave of the future, then Channel 4 on Demand (4oD) is securing its foothold by making a deal with YouTube to carry all of its online content. According to
Digital Spy,
the network will be,
Launching in the "coming months", the arrangement will see all Channel 4 programming arrive on YouTube "shortly" after the televised transmissions. Users on the site will also be able to access over 3,000 hours of long-form content from the Channel 4 archive.

Channel 4 is home to the hit soap Hollyoaks, which means viewers worldwide will be able to tune in. READ MORE
By Mark on July 02, 2009
A couple of weeks ago I reported that Elizabeth Hubbard (Lucinda, As the World Turns) was going to play a guest role on Dutch soap opera Goede Tijden, Slechte Tijden (Good Times, Bad Times). Today she debuted on the show in the role of Sair Poindexter, the American mother of Irene Huygens (Anita Donk). Check out the clip with English subtitles during the few Dutch parts.
Tomorrow is the season finale of this soap, but Hubbard will continue to appear in the first few weeks of the new season starting on Monday, September 7. Both Hubbard and the show are open to more visits in the future.