Days of Our Lives Daily Recaps
By Susan Lanigan on May 21, 2009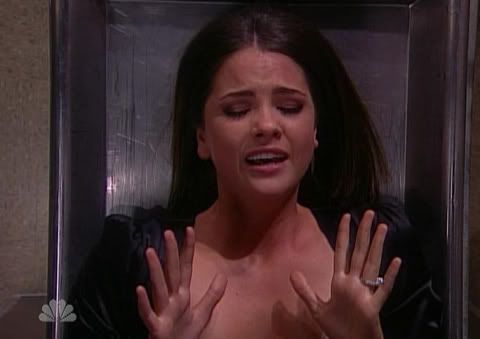 Sami and Rafe:

Rafe tells Sami that he wants to adopt Grace and be her father legally. Sami isn't sure what to say and Rafe tells her to say, 'Yes'. Sami smiles and reminds Rafe that adopting Grace means more than just being a part of Grace's life, it also means being a part of Grace's sibling's lives and Sami's as well. Rafe tells her he knows that and wants to be a part of all their lives. Sami misunderstands what he's saying and asks him if he's asking her to marry him. She goes on babbling about how it's too early for them to get married and Rafe chuckles and says he wasn't asking.
Sami goes on to bicker with Rafe about him letting her think he was proposing. He cracks some more jokes which doesn't make her too happy. She stops ragging on him when he tells her he wants to take it slow with them but he wants to be Grace's father. I scratch my head wondering how that's taking it slow. Then, Sami points out that while she would love for him to adopt Grace, she isn't sure how they could make that work legally without anyone finding out the truth. Rafe realizes Sami is right and tells her that they'll just have to be together and be a family then. Sami tells him she'd love for him to be Grace's father and kisses him. READ MORE
By Susan Lanigan on May 20, 2009
Sami & Rafe:

Still in bed, Sami tells Rafe she's never felt this way before. They tease each other a bit and then go for round two. When they're done, Sami tells Rafe he's the best thing to ever happen to her and wonders if she deserves all this happiness. He insists that she does and they start going at it again.
When they come up for air, they start teasing each other again. After a little while, Rafe gets up and start putting some clothes on so he can leave. Sami asks him why he's leaving and he reminds her that Will could come home any minute. Then, Grace starts crying and Rafe goes to get her as Sami listens in on the baby monitor. She over hears Rafe telling Grace that he's going to take the two of them forever.
Sami comes out and finds Rafe singing to Grace on the couch. Sami tells him that she just heard from Will and he won't be home for a while so Rafe can stay. Then, Sami agrees to tell Will that she and Rafe are together now. Rafe tells Sami that he's been thinking about it and he thinks it's time for him to do the right thing and make a proper commitment. Sami asks what he means and he tells her he wants to be a father to Grace in every way.
Arianna/Brady/Melanie: READ MORE
By Susan Lanigan on May 19, 2009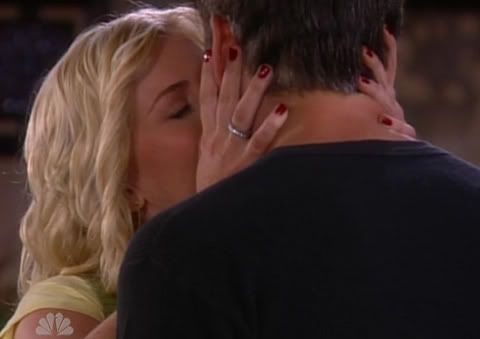 Sami and Rafe:

At Sami's place, Sami and Rafe continue the kiss they started on Monday. They start getting busy on the couch but are interrupted by a crying baby Grace. While, Sami goes to take care of Grace, Rafe puts roses and candles everywhere in her bedroom.
Later, when Sami goes back to the living room and finds Rafe not there she thinks he's left her but she is pleasantly surprised to find him in her room. She tells him how happy she is and they make love. READ MORE
By Susan Lanigan on May 15, 2009
.
Yesterday was just crazy for me. Once again, Victor was the best part of the show. Gotta love him! Anyway, on with the recap…
The Pub:
Outside the pub, Max and Melanie talk about the merits of having Shawn Brady vs. Trent as a father. Then, Max asks Melanie what's going on with her and worries that she's still wrapped up in the DiMeras vs. the Kiriakises mess. She claims she isn't but that she did help save Philip the other day. Max warns her to stay out of it. Somehow this leads to Melanie apologizing for messing up him and Stephanie. Max says it wasn't her fault but Melanie thinks it is and can see that Max is worried about Stephanie. She leaves.
Inside the pub, Bo tells Hope how worried he is about this stuff going on with Victor and the DiMeras. He tells her how worried he is that someone's going to be killed.
Later, after briefly visiting with an unconscious Stefano, Victor arrives after being summoned to the pub by Hope. Hope tries to get Victor and Bo to talk to each other and works things out but Bo says they can't until Victor lets the stuff with Dimeras go. Victor tells him he can't but not to worry, he's taking care of it. Bo wants to know what he's planning but obviously Victor can't tell the commish anything. READ MORE
By Susan Lanigan on May 13, 2009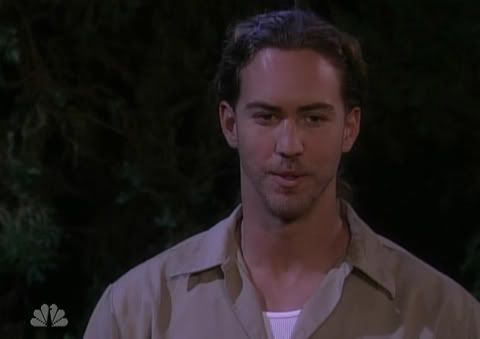 EJ and Owen:
EJ meets up with Owen. He asks questions to find out what kind of work Owen does for Stefano. Owen informs EJ that he has been working undercover, watching the Kiriakis family for the last 2 years. EJ tells Owen he wants him to take care of something for him but Owen is very reluctant to get his hands dirty. He tells EJ he doesn't do that kind of thing - he just watches for Stefano. However, when EJ says he'll get someone else to do it, Owen reluctantly changes his mind. Anyone else wondering why such a wuss is working for Stefano? There has to be more to him, right?
Later, EJ goes back to the mansion and tells Stefano's painting, "It's going to work. I won't let you down."
Stephanie/Philip/Stefano/Owen: Outside at the Kiriakis mansion, Philip and Stephanie are all lovey-dovey. He tells her his next mission is to get Caroline to like him and Stephanie tells him the only thing he has to do is get stronger and stay safe. They also start planning for their future and talking about how many kids they want to have, etc. They get a little busy again. Then, after they are presentable again, Philip tells her he has to go for a little bit but he has a surprise waiting for her upstairs - so she goes to see what it is. READ MORE
By Susan Lanigan on May 12, 2009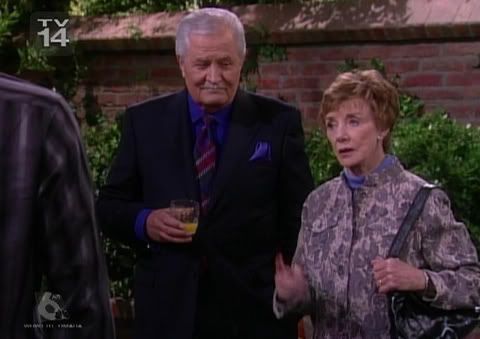 Hey everyone! On today's episode of
Days of Our Lives
, Victor continues his trail of awesome one liners, EJ starts to showing signs of brain activity and Nicole and Sami start to panic that their baby lies might be exposed. Now, on with the show....
Victor/EJ/Nicole:

At the DiMera mansion, Nicole babbles to herself and Sydney about getting Dr. Baker out of the way permanently. Meanwhile, EJ's in the living room, when he gets a taunting call from Victor reminding him about the deadline for the transfer of the DiMera holdings. When he hangs up, Nicole walks in with Sydney. She sees that EJ is upset and asks what's wrong. EJ goes on to tell her that Victor has Stefano and wants everything the DiMeras have in exchange for Stefano's safe return. Nicole gives EJ a pep talk and tells him that she believes he can figure a way out of this.
After Nicole leaves EJ alone, he remembers playing Chess with Stefano and how Stefano used the game to give him advice on how to deal with an opponent. He realizes that Stefano would have been one step ahead of Victor and finds some papers leading to him to Stefano's contact at the Kiriakis mansion. He calls Owen and says he's calling on behalf of Stefano DiMera.
Dr. Baker:
READ MORE