Days of Our Lives Daily Recaps
By Susan Lanigan on June 16, 2009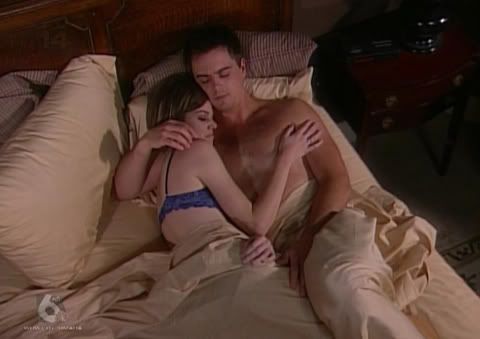 Previously on
Days of Our Lives:
After a pit stop at the pub to pimp Cheerios and question Henderson, Bo and Hope went to the cemetery and saved Brady and Melanie. Meanwhile, Philip and Owen fought and Philip knocked Owen out, which allowed Bo and Hope to arrest him when they arrive in the morgue. Also, Kate almost told Lucas the truth about Chloe and Daniel again – but then of course changed her mind and decided framing Dr. Dan for poisoning Chloe would be a better way to go. Chelsea came back to see Max and he decided that he needs to move to London to be with her. Also, Nicole told EJ about Rafe's plans to adopt Grace and then had to try to stop him from going over to Sami's to confront them. Meanwhile, baby Grace got sick and Sami was helpless to do anything but watch her daughter die. Then, torn up with guilt, she decided to tell EJ that Grace was his and EJ went on the war path. Now on with today's show…
Brady/Nicole/Mia:
READ MORE
By Susan Lanigan on May 29, 2009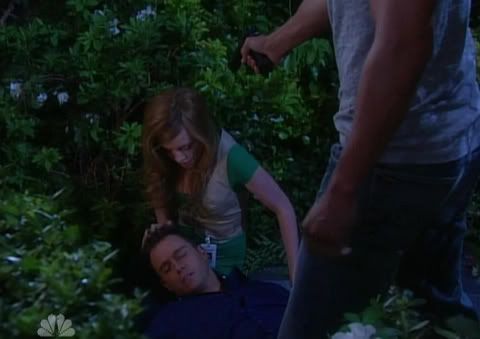 The Java Café:
Lucas runs into Maggie at the Java Café and wants to talk about what happened the night he was drinking. Maggie claims she's in hurry but Lucas won't let her leave. He tells her he's starting to remember things and wants to talk about it now. Maggie looks kind of worried.
Maggie asks Lucas what he's talking about and he tells her that he remembers seeing her at the Cheatin' Heart that night and that she wanted to tell him something about Chloe. Maggie claims she has no idea what he's talking about. Lucas says he knows something happened and that he can feel it, just than Chloe walks in. Lucas tells her they were talking about the night he got drunk. Maggie and Chloe exchange a look.
Lucas continues to try to get the truth out Maggie but she and Chloe try to get him to focus on the future instead. Luckily for Chloe, Daniel calls and wants to speak with Lucas. He tells Lucas to get over to the mansion ASAP and that it's about Philip. Lucas tells Chloe they have to go meet Victor and Chloe tells him to go ahead and she'll meet him there. Chloe and Maggie discuss Lucas remembering and Chloe thanks Maggie for helping her. Maggie warns her that Lucas is starting to remember and that she'd better pray a lot if she doesn't want him to find out the truth. READ MORE
By Susan Lanigan on May 28, 2009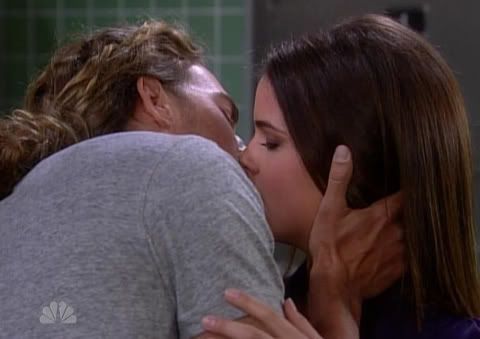 Mia & Nicole:
At the pier, Mia scoffs at Nicole's gull for thinking she's the only one allowed to love her baby. Mia tells her that Sami is a great mom and thinks it's wonderful that Sami's looking out for Grace's best interests and letting Rafe adopt Grace. Nicole is surprised by the news of the adoption and Mia assumes she doesn't like the news, but Nicole tells her that she thinks the news is fantastic.
Mia calls Nicole out on just being glad that this will keep Sami away from EJ. Nicole shrugs and comments that two good things come out of this. Mia loses it and tells her that she's sick of Nicole's and Dr. Baker's secrets and lies and she doesn't want to lie anymore. Nicole tells her that she wouldn't have to lie if she didn't hang out with Will. Mia loses it again and tells Nicole that just because she has her baby doesn't mean she can't tell her who to hang around with and what to do. Nicole argues that that isn't what she's trying to do. Mia goes toe-to-toe with her and informs her that if she doesn't stay away from her she'll be sorry. Then, Mia storms off.
Rafe/Sami/Nicole: At the pub, Rafe is playing with Grace when Sami comes over an tells him that she couldn't tear Allie away from Caroline, but it's okay because Lucas is coming to pick her up soon. Rafe tries to reassure her that everything will work out with the adoption and that Caroline will come around. Sami suggests that maybe her grandmother's right and this is a bad idea. READ MORE
By Susan Lanigan on May 27, 2009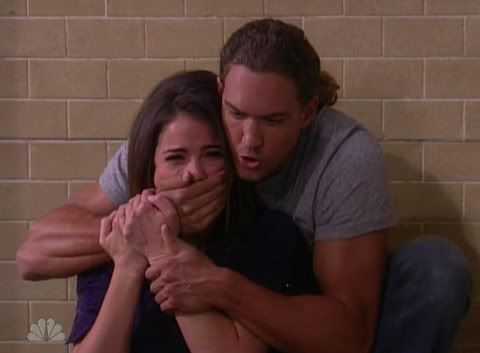 Rafe/Sami/Grace/Will:

Rafe is dreaming about sleeping with Sami, when he's interrupted by a phone call. It's Sami. She tells him she was thinking of him. He asks her if she wants him to come over but Sami tells him she's heading to the pub to tell Caroline about him adopting Grace. They agree to meet later and then Rafe has to let her go because he has another call on the line. When Sami hangs up, she tries to say "I love you" out loud. On the other line, Rafe tells the person he's talking to that he's still interested and knows exactly what he's getting himself into.
Sami starts getting Grace ready to go to the pub and tells Will where she's headed. He asks if he can borrow some money for breakfast at the Java Café. Sami teases him about meeting Mia and gives him the money. She tells him to have a good time and to let Mia know she'll be taking Mia up on her offer to baby-sit. Will leaves and an excited Sami gushes to Grace that Will has a crush.
Brady and Nicole: READ MORE
By Susan Lanigan on May 26, 2009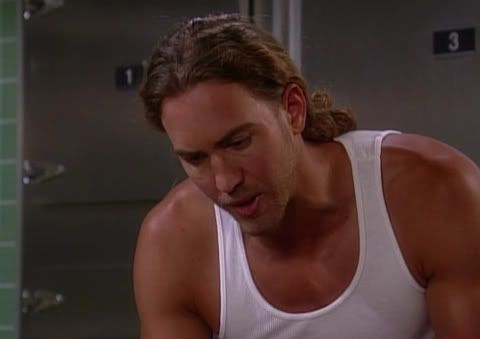 The Kiriakises:
There's some juicy Kiriakis family drama going on at the pier as Victor, Brady and Bo argue about Brady going to Bo with the information he had about the kidnapping. Victor calls Brady a traitor and orders him to leave – so Brady does. Bo defends Brady's actions and tells Victor if it weren't for Brady, Bo would probably be arresting Victor and Philip for Stefano's murder. Bo and Victor argue about whose fault it is that things went wrong and Bo tries to get Victor to tell him where Philip is. Victor asks Bo if he plans on arresting Philip if he finds him and Bo says he will because it's the only way to keep Philip safe. Victor thinks that's ridiculous and reminds Bo that Philip isn't the only one in danger – Ciara and Hope are too. Bo tells Victor that he can take care of his own family. Victor informs him that if anything happens to Stephanie it will be because of Bo and his pride.
While they argue, Bo and Victor get down to the root of the problem with their relationship as Victor calls Bo out on being ashamed of him for being his father. Bo reminds Victor that he's not the man who raised him and looking at how Philip turned out, he's glad he didn't. Victor yells at him to get out of his sight. An angry Bo leaves, reminding Victor that Philip is better off in jail than dead. READ MORE
By Susan Lanigan on May 22, 2009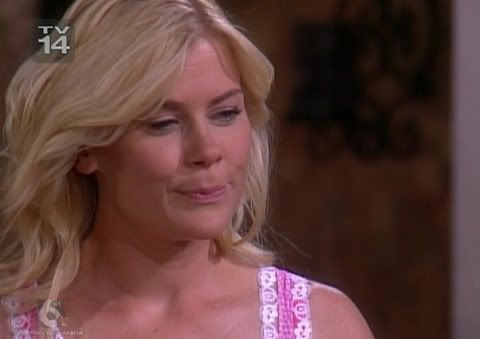 Will/Sami/Rafe/Arianna/Max/Mia:
At Sami's, Will and Sami argue about Rafe. She tells him that she knows Rafe very well after being with him in the safe house together all that time. She tells him again that they are together now. Will points out that it's weird that Rafe is going to adopt Grace but they're not getting married. Sami insists that it's not, so Will accuses her of scheming again.
At the pub, Rafe tells Arianna that Sami's the best thing that's ever happened to him, but Arianna argues that he's moving to fast with Sami. He gets mad and starts to leave. She stops him by telling him he doesn't see it but it's all happening again. Max interrupts and asks, "What's happening again?" I'm assuming he means besides this scene which we already saw yesterday –lol! READ MORE