Victor Newman
By Jillian Bowe on October 16, 2008
It looks like Adam's getting a dose of conniving and backstabbing Genoa City-style from none other than the King of Hustlers, Jack Abbott. The newly-outcast Newman constantly brings up the fact that he went to Harvard Business School and graduated number two in his class, as if its his calling card. Unfortunately for Adam, they didn't have courses in the Art of Handling Jacko at Harvard. Maybe Brad can tutor him in his spare time?
Pairing up with his father's mortal enemy really doesn't say much for those Ivy League smarts Adam is always bragging about. Other than a friendship with the boy's mother years ago, Jack has no connection to Adam, yet all of a sudden he bailed him out of jail and offered to help him get revenge on Victor? Wouldn't that have set off some warning bells and whistles for someone who claims to be so smart?
Jack is leading a trail of breadcrumbs for Victor and whoever else decides to investigate his misdeeds and those crumbs lead right to Adam's doorstep. From setting the meeting up with the book publisher, then leaving Adam to fly solo and making sure the whole forging angle points directly to Adam, Jack might as well put the smoking pen in Adam's hand.
For someone who likes to perceive himself as smarter than the average bear, Adam is stuck on stupid when it comes to aligning himself with Smilin' Jack.

By Jillian Bowe on September 30, 2008
Jack's plan for Victor and his quest to regain the family company Jabot start to take shape on
The Young and the Restless
. Jack cajoles baby brother Billy to get a job at Jabot in order to have him as his inside man. Lucky for Jack, Billy's mom decides to give him a job and the coup gets underway.
The next agenda for Smilin' Jack: the demise of archrival Victor Newman. He and ally Adam visit a publisher and try to shop a sensationalized book based on Victor and how crazy he's gotten. The publisher decides to pass on the book, then Jack and Adam up the ante by producing Victor's Mexican journal that backs up their claims of Victor's mental capacity. The publisher gets hustled by Jack and Adam since the journal has a few notes from Victor and the rest were forged by Adam.
The plan may derail after Adam decides he has a conscience after all and starts to rethink his position since he doesn't want to end up just like Victor. Unfortunately for him, Jack still wants to push forward.
Jack decides to keep mum about his dirty dealings to Sharon due to him doubting her loyalty and not being trustworthy of her stance.
Fans that love the rivalry of Jack and Victor are going to wonder if Smilin' Jack will finally come out on top against The Black Knight. It does look like Victor has a hand in the death of mob man Walter and even Victor isn't above the law when it comes to murder.
By Mike Jubinville on August 10, 2008

Peter Bergman's
Jack Abbott gave me the quote of the day on Friday's episode of
The Young and the Restless
. He was discussing the article he wanted to have written about David Chow's
(Vincent Irizarry)
life, including his marriage to Nikki
(Melody Thomas Scott).
Sharon
(Sharon Case)
was discussing the possible impact that it would have on Victor
(Eric Braeden)
when Jack informed her that he is missing.
Jack: "He's disappeared."
Sharon: "What? He's disappeared, like you think something bad happened to him?"
Jack: "The Moustache? I doubt it. You could drop a nuclear bomb on Genoa City; only Victor and the cockroaches would survive."
That sums up the nature of their relationship. Jack's observation of Victor is very perceptive. Victor has the propensity to drop off the radar and somehow survive. Let the games begin!
By Jillian Bowe on August 10, 2008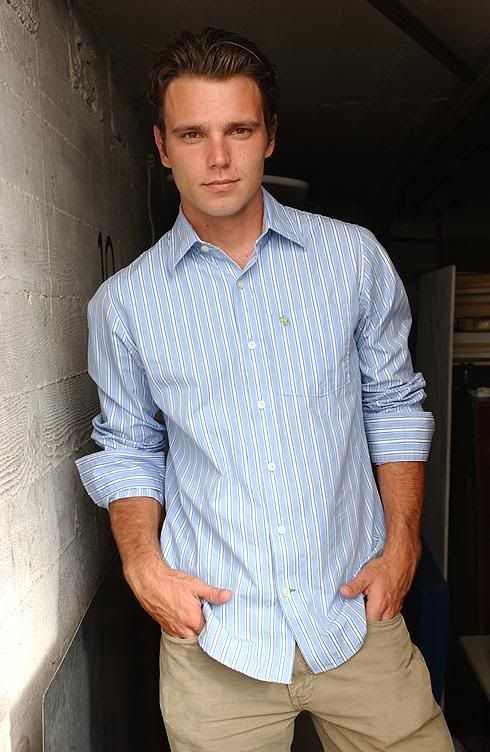 We've all done it before, pretended to be someone we're not. Whether we're playing dress up in mom and dad's clothes, in a school play or, just for fun. We've all wanted to be someone that we weren't. In Adam Newman's case he wants to be his father and it comes off as a poor imitation. As a friend used to tell me, "
The blue print's always better than the carbon copy,"
meaning the original's always better than the reproduced versions. As much as Adam er Victor II tries to act like The Great Victor Newman, he's not the old man.
For quite some time now, I've been trying to figure out what the latest Newman heir's motives are. I've always had my ideas but something he'd do or say would throw me on another course. Now everything seems crystal clear when its all brought to light.
All the mind games and maneuvering can be found in Victor's play book on getting to the top, but Adam's execution always falls flat. It comes off as a poor attempt to fill his dad's shoes. Like Victor, Adam strikes when the iron's hot. Unfortunately, the junior Newman fails to attack swiftly and undetected like senior Newman can. Unlike his father, Adam never seems to be ahead of the game which makes him end up looking like the opportunist, something big brother Nick called him out on. READ MORE
By Luke Kerr on August 08, 2008
Have you ever imagined playing a character on your favorite soap and going toe-to-to with the likes of Victor Newman, Erica Kane or Brooke Logan? Have you imagined falling in love with, or having a torrid affair, with a character like Shawn Christian's Daniel Jonas (wink wink Nicki), Brandon Beemer's Owen Knight, Van Hansis' Luke Snyder, Kelly Monaco's Sam McCall or Kirsten Storms Maxie Jones?
Here's something fun to do on a Friday while you are waiting for the clock to count down to the weekend.
Determine what your soap charater's name would be by combining your middle name with the name of the street you grew up on. Then give a brief description of what type of character he or she would be and who you'd like to see them paired with and who would you like to see be their biggest rival. Would she be a vixen or a good girl? Would he be a corporate shark or a hunky detective? Let your imagination be your inspiration.

By Luke Kerr on July 21, 2008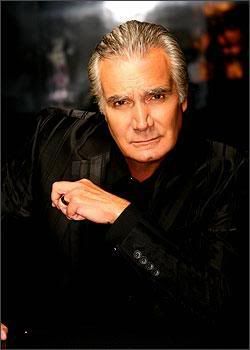 Carolyn Hinsey has a new article on the New York Daily News talking about The Bold and the Beautiful's Eric Forrester upcoming hospitalization. Fortunately John McCook has been assured his character Eric will survive his hospital stint though he has been subjected to some Viagra jokes behind the scenes.
Be sure to check it out and while you are at it, take a look at the first sentence and then swap out Eric's name with Victor and The Bold and the Beautiful with The Young and the Restless.
In some respects the two shows are telling the same story with their patriarchal character. Both men just married new, younger women who their children hate. Both men are fighting with their eldest children and both men are going to end up in the hospital. Granted, Eric will end up in a bed while Victor will be sitting beside one.
It should be interesting to see how these two similar storylines play out and where they may diverge.