JR Chandler
By J Bernard Jones on October 23, 2008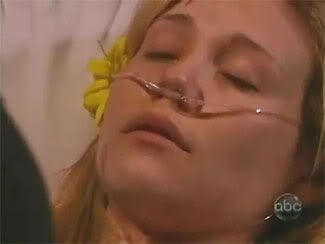 Such a momentous day and so little to say. Before I get to the death of Babe, a couple of quick notes.
First, I really liked the scenes where Natalia told a shell-shocked Angie and Frankie about how Jesse always loved them, but also communicated the amount of love between Jesse, Natalia and her mom. Second, the tornado must have knocked some sense back into Greens because she quickly put together that Zach was the father of Baby Lesbianca. I'm curious where this little tidbit may lead. Third, Jake operated on Kendall when the lights went out in Georgi....I mean, Pine Valley Hospital. Once Taylor restored power to the generator and Kendall's surgery was complete, Kendall went into convulsions, most likely spasms of joy over Alicia Minshew's vacation. Finally, Erica and Adam were rescued by the Scooby Doo gang, setting up fireworks in the Baby Lesbianca saga for Erica and fallout from Babe's death for Adam, which bring us to... READ MORE
By J Bernard Jones on October 20, 2008
Here we are at Day 2 (or according to ABC's marketing, is it Day 3?) of The Great Pine Valley Tornado of 2008. Before giving my general impressions, this entry calls for a bit of a disclaimer. My initial "The Wind Done Gone" post about All My Children's epic event was a broad critique of the episodes aired to that date based on ABC's marketing machine regarding the special effects work vis a vis the show. This may have left an impression that I was conflating the CGI work with the dramatic aspects of the story. In an effort to streamline things a bit, I will henceforth treat several aspects of The Great Pine Valley Tornado separately.
THE DRAMA: At the end of Friday's episode, Erica and Adam were trapped in the secret passageways of the Chandler Mansion, having discovered that a mysterious stranger had been living there; a jealous Aiden found Ryan and Kendall at the gazebo moments before it was destroyed; the Comeback was demolished, leaving a hysterical Babe bleeding and trapped on top of a suffocating Little A and JR with a terrible choice to make; and Zach made a narrow escape from his overturned car and returned to the decimated beach house to find the boys alive, Kendall missing, and Bianca under a flipped over couch.
Today, the drama continued with a number of rock solid twists, shocks and surprises (mostly involving Bianca) that would have been more twisty, shocking and surprising if one hadn't read them in Soap Opera Weekly, Soap Opera Digest or watched any of ABC's promos over the weekend. And we're off! READ MORE
By Jamey Giddens on October 17, 2008
Ladies wanting to smell like
Jesse McCartney
are in luck. The ever-enterprising pop star/actor just added perfume developer to his growing list of side hustles. According to
Women's Wear Daily.com
, McCartney has signed with First American Brands, Inc. to develop
Wanted
, a fragrance aimed at women. With recent news of the teen dream also booking a part on ABC Family's hit soap
Greek
and his CD
Departure
climbing the charts, this may prove to be the Year of McCartney. Sorry
Ne-Yo
.
By Luke Kerr on August 07, 2008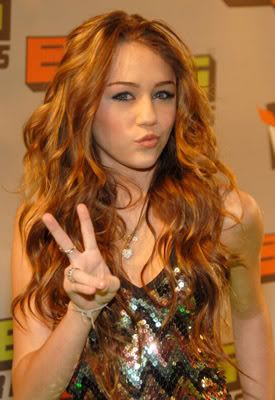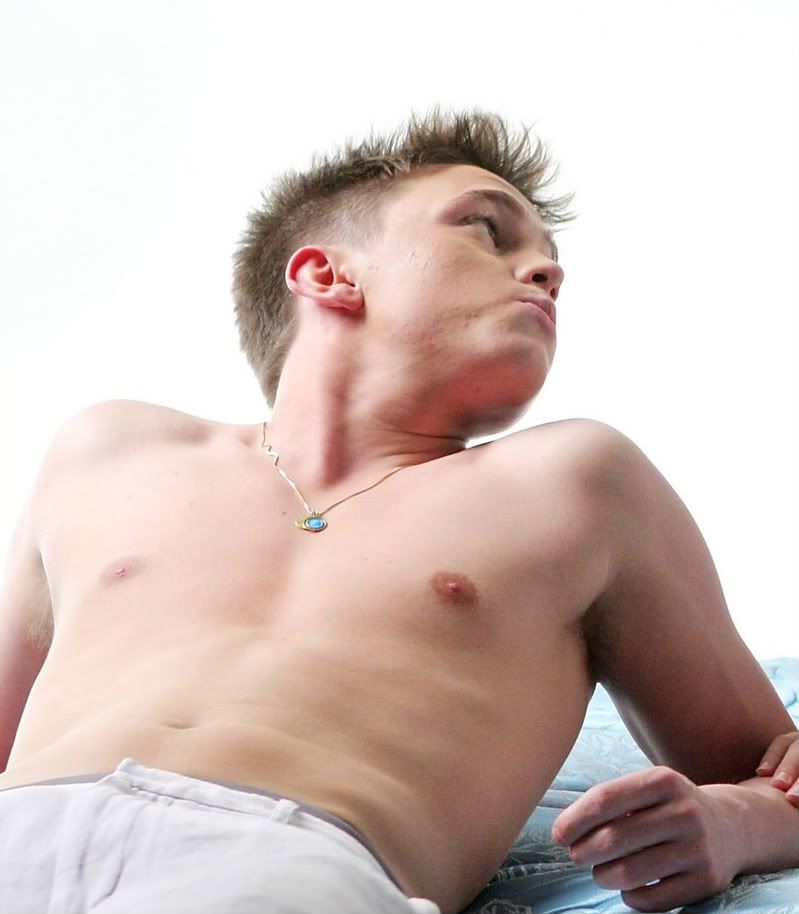 Are Miley Cyrus and former All My Children star Jesse McCartney dating on the sly? According to Star that may just be the case. In an article published on their website the magazine quotes inside sources as saying "There's been serious flirting between them for a while, but Billy Ray won't let them date....It's driving Miley and Jesse crazy!"
McCartney, who is the midst of a concert tour with former American Idol star Jordin Sparks and is known to have been linked to both Aubrey O'Day and Hilary Duff, has reportedly offered to go the extra mile and have a chaperone of Billy Ray Cyrus' choice join him and Miley on their date, according to the article.
What do you think of this potential pairing?
By Jamey Giddens on July 19, 2008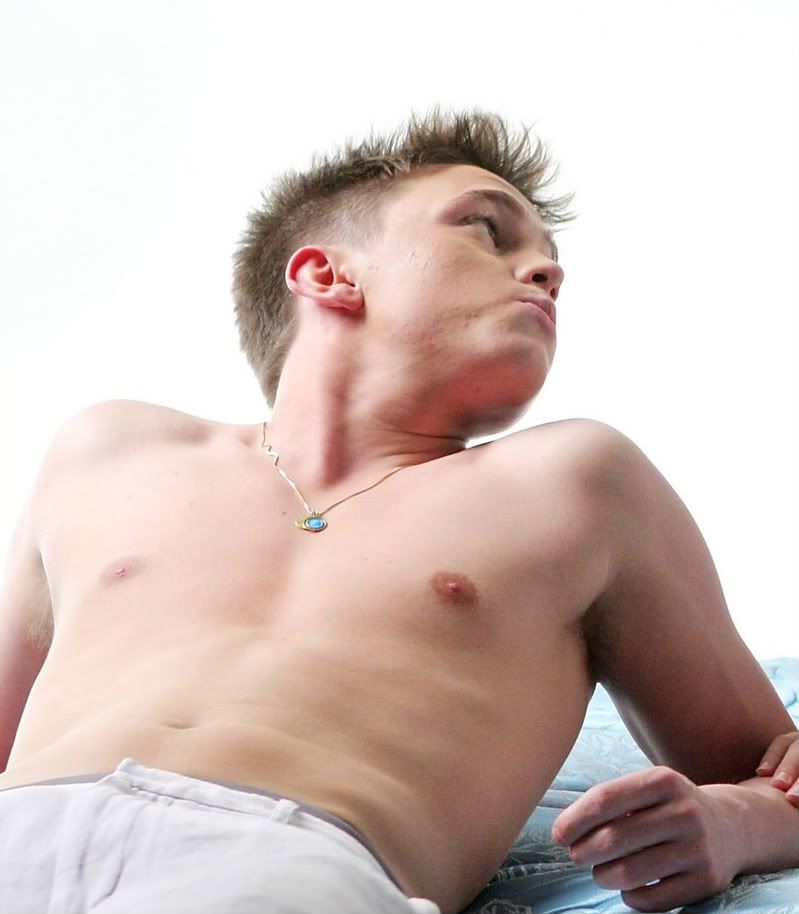 Betcha didn't know that daytime star-turned R&B prince Jesse McCartney (ex-JR Chandler,
All My Children
) co-wrote the smash hit "Bleeding Love" for British breakout star Leona Lewis. McCartney co-wrote the tune with OneRepublic's Ryan Tedder, according to the June issue of
Atlanta Peach
magazine
Freelance writer Humberto Guida interviewed McCartney for the recent release of his third CD Departure. In the revealing interview McCartney details his transition from boy to man, musically and when it comes to the ladies:
"Crossing this bridge into an adult lifestyle, that's what this record is. It presents a lot of growth. There's no fear. It's truthful. The content is mainly on my relationships with women. And that's what I want to write about now, but in a more mature way." READ MORE
By Danielle on July 19, 2008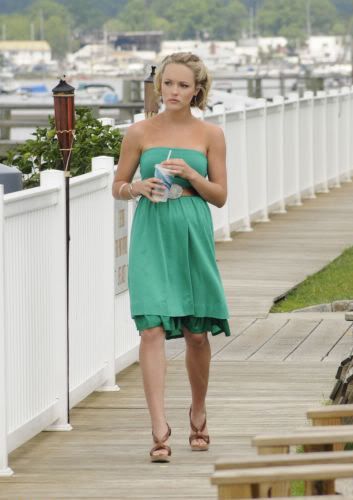 As we are all aware, Colby Chandler and her buddies are involved some how in the death of Richie Novak. It appears to this viewer, he was already dead thanks to Richie's loving sister, Annie Lavery. Hopefully, this debacle of a story will all end soon once the awesome Chief Jesse Hubbard makes the arrest!
But back to Colby, the product of Adam Chandler and Liza Colby, an alcoholic? Big brother JR pointed out to her that she might just have a problem with the bottle. Colby of course denies it as JR ran down the list of those in the family who have this issue. Unfortunately, we saw her hitting the vodka bottle before noon!
I personally will find it a big disappointment if she does turn into an alcoholic. I am hoping that this was one time thing and that Colby can turn into a schemer like her mother, Liza and grandmother, Marian.
Can't you just see it now? Colby uses Pete ala Liza style, to get him to 'forget' that he saw blood on her car. Yes we all know that Adam is blackmailing Pete but I like my version better. Liza always took matters into her own hands and sure she sometimes had help from her mommy but I would really like to see Colby take a page from her mother's book. READ MORE