Holden Snyder
By J Bernard Jones on October 20, 2008
Has any recently returned character on soaps been shoehorned into more stories off the bat than Dusty Donovan?
The brilliant Emily and Casey pairing clearly was sacrificed at the altar of an Emily/Dusty redux.
Paul and Meg are once again threatened by Dusty, this time mainly as a result of Paul's insane jealousy, not to mention Dusty always managing to stick his nose in their business.
Lily and Holden were supposedly on the road to reconciliation for the 149th time until Dusty popped back up.
Now Dusty has purchased controlling shares of Worldwide from Lucinda in a logic defying character twist for her (as a result of a couple of words from Brian that she live her own life, which has no real relationship to Lucinda as a businesswoman) that rings completely false. READ MORE
By J Bernard Jones on October 08, 2008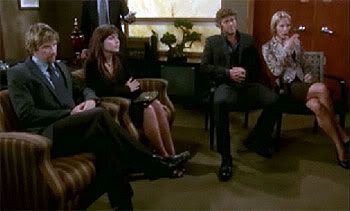 Today's episode of As the World Turns was a sterling example of what a good, rock solid soap can be from top to bottom when the stories told are driven by character and relationships, regardless of the plot mechanics involved. READ MORE
By J Bernard Jones on October 06, 2008
I wasn't going to comment on today's episode of As the World Turns because I've been extremely busy, but two segments were so incredibly good that I couldn't help myself.
The first segment was Chris' goodbye scenes with Kim. Beautifully written and heartfelt, these are the kinds of scenes that the ATWT writers should be penning all the time. READ MORE
By J Bernard Jones on October 01, 2008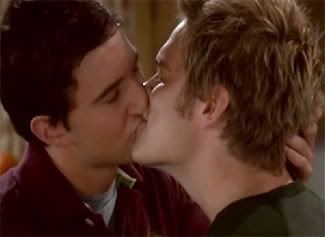 In today's episode:
Luke & Noah: They're back on screen and together. Yay! They get to kiss and smooch and make ugly happy faces! Yay! They still have less screen time than 4 year old day player Ethan. Boo! (Not much to say since they didn't have much to do.).
Carly/Jack/Janet: Jack asks Carly if they can try again. For the 8,271st time. Yay! Carly kicks him to the curb! Yay! Carly tells Janet to come take care of him because Janet is good for Jack! Yay?
Lily/Holden/Carly: Just when I thought this triangle was being abandoned, it looks as if it's going to be reconfigured to include Dusty now that Mike has decided to kick rocks. READ MORE
By Mark on October 01, 2008
Check out this preview clip of Friday's episode of As the World Turns where Will Dailey performs during the benefit to save the Snyder Farm.
By J Bernard Jones on September 22, 2008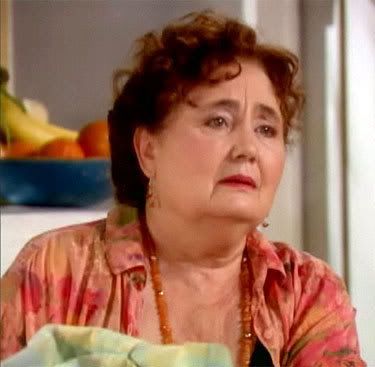 In a world where the stock market is crashing, Morgan Stanley and Goldman Sachs decide they would be better off as banks, the price of a barrel of oil jumps $16 in one day, and a Federal bailout plan threatens to balloon between $700 billion and a trillion dollars or more, everyone needs a little Emma Snyder in their lives.
I thought today was a strong episode of As the World Turns. The Chris/Alison/Aaron triangle continued to make less and less sense given that we (the online "we") know that Dylan Bruce is leaving as Chris Hughes while the "Who's The Baby Daddy?" story line is apparently ramping up. Lily and Holden got closer after bringing Ethan home from the hospital. Derek made an outrageous request of Bonnie to be his lawyer, which she wisely refused (although we know Paul is going to rope her into it to help find Meg). Colleen Zenk Pinter was phenomenal with the little bit that Barbara was given to do. Dallas increased his line count to about eight while Ethan officially became The Cutest Kid on Daytime.
But the pure pleasure for today was Kathleen Widdoes as Emma. She certainly wasn't the star of today's show. She's not hip. She doesn't fit the desired 18-34 demographic. She's not a size 0 and she's not a hair model, but that's the point. READ MORE