Emily Quartermaine
By Jillian Bowe on August 27, 2008
Former
General Hospita
l star,
Amber Tamblyn
has been tapped to star in
The Unusuals
, an ABC drama set to take place in midseason.
In The Unusuals, Tamblyn will take on the role as one of New York's finest, detective Casey Shraeger, who winds up in the homicide division surrounded by a group of tight knit colleagues with a quirky sense of humor and a huge mystery.
Best known for her role as Emily Quartermaine, Tamblyn is no stranger to the prime time arena. After her six year stint at GH, she went on to star in the critically acclaimed series Joan of Arcadia, which nabbed her a Golden Globe nomination. She has also made her mark on the silver screen with hits such as The Ring, The Grudge 2, and Sisterhood of the Traveling Pants 1 and 2.
By Belinda on June 18, 2008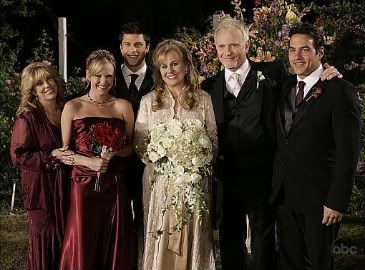 Nikolas has his heart set on funding and opening a Free Clinic in Emily's name. The idea is not bad, it simply is not original, either. The original Free Clinic was first opened by Dr. Lesley Williams-Faulkner. This was Laura Webber's mothers name when she was married to millionaire Cameron Faulkner who became obsessed with her, she was forced to kill Cameron protecting herself from him and she found out that he had bankrupted himself stalking her and all she had left was the Free Clinic he built her on the docks.
Lesley, as always portrayed by superb daytime veteran performer Denise Alexander, is Nikolas' grandmother... follow me for a minute....
The prudent use of show history would suggest that Lesley Webber might be a good choice as some one to participate in this storyline. She has experience in obtaining all of those licenses and permissions to open and run the clinic that Mayor Floyd was breaking wind about this week. and that's just one of the reasons that it makes perfect sense for the good doctor; Mrs. Rick Webber to be in on this one! READ MORE