The Bold and the Beautiful Daily Recaps
By Luke Kerr on October 09, 2012
Brooke (Katherine Kelly Lang) appeared on edge as she questioned Stephanie (Susan Flannery) about whether Ridge (Ronn Moss) is returning home or not. Moss is no longer on the show, and there has been no official recasting news, so it's pretty obvious Brooke is going to have to sit around and twiddle her thumbs.
At Bill (Don Diamont) and Katie's (Heather Tom) house, Katie explained to Donna (Jennifer Gareis) that it turns out Brooke and Ridge weren't officially married. Apparently, they never filed their marriage license. Seriously? SERIOUSLY?
We have endured countless rinse and repeat storylines with Hope (Kim Matula) and Liam's (Scott Clifton) various botched weddings over recent months, one of which involved marriage licenses not being filed. Now we have to suffer a similar lazy, stupid, idiotic explanation for Ridge and Brooke's demise? If I were the average The Bold and the Beautiful viewer I'd be done with this infantile storytelling. Does B&B need a binky, because the average day-to-day storylines have been so free of substance we might as well be sucking on a pacifier?
By Luke Kerr on October 05, 2012
Donna (Jennifer Gareis) revealed to Bill (Don Diamont) and Katie (Heather Tom) that she'd seen Liam (Scott Clifton) and Steffy (Jacqueline MacInnes Wood) getting it on. An angry Katie threatened to protect her newborn from Bill's manipulations. Will Kate make good on that threat? READ MORE
By Mike Jubinville on May 05, 2009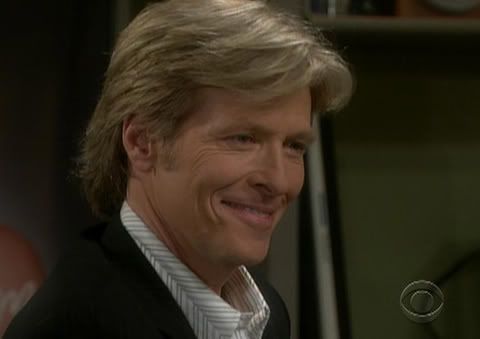 I might be in a soap time warp again, but I thought it was strange that Bridget's reveal as Madame X was just hitting the newsstands. Katie, Forrester PR person extraordinaire, was consulting her sisters on what to write in a press release about Bridget and Stephanie. Hmmm, maybe Katie needs a new job. That is something that should be pretty easy to write up. Maybe I'm missing the point. It was really about bringing the Logan girls together in the work environment and highlighting the fact that there were no Forresters around for miles.
By Mike Jubinville on May 04, 2009
Ridge and Brooke were ready hot and heavy in the office, while Taylor questioned the validity of the invalid document that Stephanie gave her. Ridge and Brooke reaffirmed their love and commitment and Ridge told her there was, "Nothing you can do, we can't survive Logan, nothing." Steffy came in and Brooke offered her comfort for the broken engagement and told Steffy that she felt it was the right thing to do. She left the office so Ridge and Steffy could talk alone. Steffy confessed that she feels stupid and used, but Ridge told her it was not her fault. Rick was a trainwreck and nothing but trouble. He told her to not feel guilty or ashamed, but to move on as there are far better men in the world. Just then, Marcus stopped in and also told her she did the right thing. Both men warned her to stay from Rick because he is unpredictable and dangerous.
READ MORE
By Mike Jubinville on May 02, 2009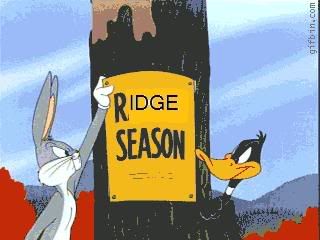 This show has it's stellar moments. Now that Rick and Steffy are off my screen, I thought Friday's episode was great!
On Thursday, Stephanie learned from Pam that her numerical error invalidated Ridge and Brooke's marriage. Poor gal, that's invalid marriage number six for her! Stephanie declared it a miracle and surprisingly used it to her advantage. Ridge came in and Pam kept her yap shut at Stephanie's request. Pam freaked a little, 'cause her "hands are made for crocheting, not typing." Stephanie told Pam that her mistake was Taylor's salvation and took the paperwork from her. She asked Pam to shred everything else. She saw this as a tool to "get rid of those Logan girls forever."
By Mike Jubinville on April 29, 2009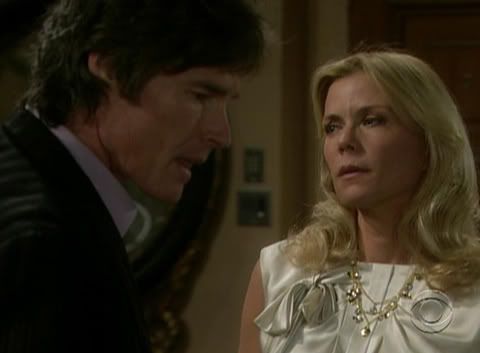 Ridge and Eric discussed the real reason that Stephanie went to Bill's funeral alone. Ridge thought she was better off living her own life than staying at home even if it has to be at Jackie M's. Ridge played the recording of Rick's rant and told him the engagment with Steffy was off. Eric expressed concern for Steffy as Ridge demanded that he fire Rick. Eric realized that Ridge was acting alone and that Brooke did not support his mission. Eric said that if Rick was this bad off, then he needs professional help. He also informed Ridge that he was standing by his original decision and the men would have to learn to coexist. Ridge said that would NEVER happen and left Eric's office. Pam came in looking for Ridge to sign very important papers right away, but Eric did not know where he was off to.
READ MORE