GL: What Would Lillian Do?
By Luke Kerr on July 09, 2009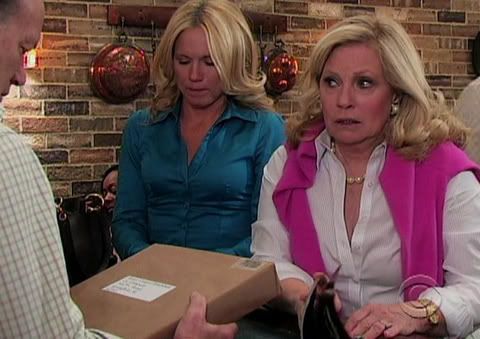 How might Lillian Raines react to Olivia and Natalia as a couple? This is one of the questions asked in an Inside the Actor's Studio styled interview with Tina Sloan at Red Room.
On how Lillian Raines would react to Olivia and Natalia as a couple:

Lillian would be the first person to support them. She'd say to Olivia and Natalia, "Go for it!" I really believe this. She's a nurturer and a champion of true love. You know, I really, really wanted Lillian to play the role of supportive friend to Natalia (which turns out to be Blake's role), but the writers had other ideas for Lillian - the current story line with Philip, which I love being a part of. I love getting to do scenes with Grant (Aleksander) and I love it that Lillian is the one person who knows the truth about his diagnosis but, before I knew about this dramatic development, I was really hoping Lillian would be the person Natalia would turn to for support and advice.