GL's Mel and Cyrus: Aussie Fever?
By Jamey Giddens on June 11, 2009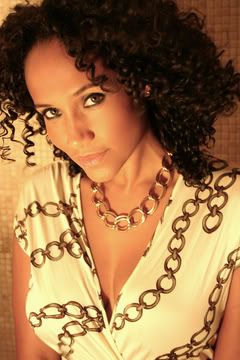 Ruh roh. Somebody better hide
Ellen Wheeler
from the Cyrina fans. Instead of a reunion between Cyrus and Marina (
Mandy Bruno
),
Murray Bartlett
is
teasing SOAPnet
's
David Ozanich
about some upcoming chemistry testing with Mel (
Yvonna Wright)
!
Do you know what the future holds for Cyrus?

I do, but they won't let me tell you anything.

Can you at least HINT at anything?

Well, there's some stuff coming up with Cyrus and Buzz which I think is quite lovely. I love the way they're going to tie up the story but they've asked me not to spoil the surprise. There's some stuff coming up that's been shot but hasn't been to air between Cyrus and Mel - they've been flirting a little bit.
Sounds hot to me! Somebody better tell Cyrus, chocolate melts in your mouth, not in your hands!