TeleNext Speaks Out on Guiding Light's Future Options
By Jamey Giddens on May 06, 2009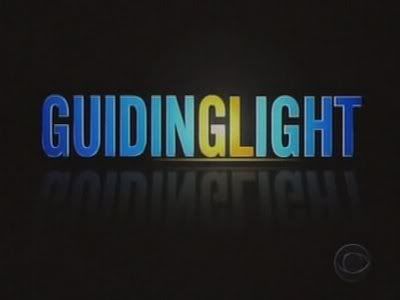 For weeks now, we at Daytime Confidential have caught flack and been accused of spreading "rumors" concerning
Guiding Light
's alleged talks with such cable channels as Lifetime and Oxygen. Lifetime reps have been denying talks to readers who visit their site, meanwhile sources have maintained to our
Melodie Aikels
, and myself that talks are in fact taking place. This past weekend, news broke that GL leading man
Robert Newman
mentioned the alleged talks with Lifetime at a GL fan event in Pittsburgh (with an "h"), and also mentioned he had heard similar discussions with TV Land were taking place. Today, TeleNext representatives emailed Daytime Confidential the following statement from
Brian T. Cahill
, Senior Vice-President of TeleNext Media, Inc.
We continue to explore all our options to find a new home for Guiding Light. At this point, we are not able to comment or speculate about any potential partnerships. Our conversations are ongoing and, in the interest of keeping them moving forward, we cannot offer any additional perspective. We will certainly communicate broadly if and when a decision is made about the future of the show. We thank all our loyal fans for their continued outpouring of support."
You'll notice that at no time did Cahill deny any of Daytime Confidential's reports or attempt to accuse of us spreading "rampant rumors". In fact, the company thanked our soap blog for all the support we have shown Guiding Light. Make no mistake, Daytime Confidential's only agenda is the survival of the soap opera as an artform.
Our bloggers work around the clock, double verifying claims from sources to bring you what we are hearing, and if you check our record, we're right at least 95 percent of the time, Natalia Livingston coming back to GH as a new character anyone? Yeah that was a "rumor" too, along with the ABC paycuts, and CBS planning to cancel GL this past April. Trust us, we wish we hadn't been right about that one. Keep hope alive GL fans!