Crystal Chappell Twitters Live From the Bauer BBQ!
By Melodie on May 27, 2009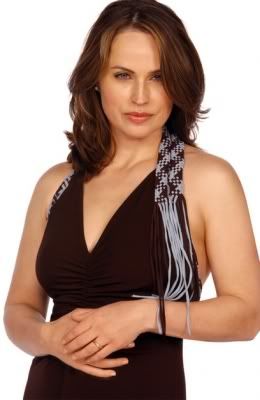 Have you ever wanted to know what soap actors are thinking on the set? Well, here is your chance.
Crystal Chappell,
who portrays Olivia Spencer on
Guiding Light,
decided to use the power of the internet and
Twitter
live from the Bauer Barbecue today. So far, there have been guest appearances from
Beth Chamberlin
,
Frank Dicoopoulos
,
Paul Anthony Stewart
,
Nancy St. Alban
, and
Tina Sloan
. I'm sure there is much more to come. Check it out!