Thomas Calabro Reprises "Michael Mancini" For CW Melrose Update
By Jamey Giddens on April 06, 2009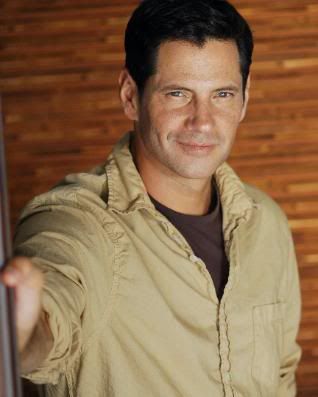 Okay, this freaking new
Melrose Place
is shaping up to be pretty doggone sick! FOX's nastiest doctor ever, sorry
House
fans, is heading for The CW update of
Melrose Place
.
Zap2it.com
is reporting
Thomas Calabro
will be reprising the role of Dr. Michael Mancini who cheated on his fashion designer wife Jane (
Josie Bissett
) with Kimberly Shaw (
Marcia Cross
), ultimately leading Kimberly down a path so dark it lead toher going so bat poop crazy that she blew up the entire complex, among other things. First Syd, now Michael, PLEASE CW rescue Bissett from that awful ABC Family teen pregnancy drama,
The Secret Life of an American Teenager Who Should Have Been On The Pill
! If Jane comes back we're in business! Thanks
Scott
for the clip!