Sheridan Rips "Housewives" Cherry
By Jillian Bowe on April 15, 2009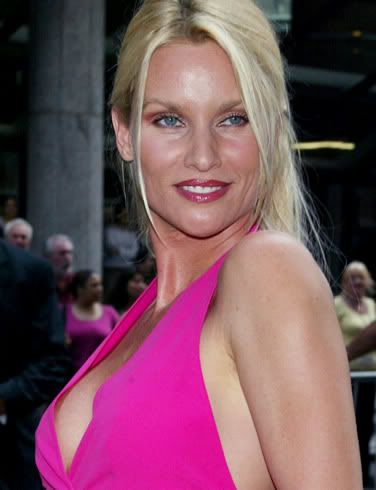 The saga between
Desperate Housewives
star
Nicollette Sheridan
(Edie Britt) and show creator
Marc Cherry
is starting to heat up.
TV Guide Magazine
spoke to the actress who states she would've left the show earlier on but she and the other ladies of the show, were locked into a contract and weren't able to leave. The star also gives her view on why Cherry killed off the vixen.
Somebody up there really wanted her dead. I think whoever Edie represented in Marc's life was somebody he didn't like. And he had a very difficult time distinguishing between fact and fiction.
Ouch! She doesn't mince words! Sheridan also talked about how she felt Cherry overlooked her by never adding her to the dramedy's opening credits, and barely mentioning her when interviewed. Here's what Cherry had to say in response:
Edie's already slept with most of the guys on the street and has caused about as many problems as she could.
As for adding another blond bombshell to the canvas as a replacement for Sheridan, Cherry nixed that idea.

We will find a new kind of sexiness coming through Wisteria Lane. What I won't do is cast another fortysomething sexy blonde," he adds. "[Sheridan] performed the aging, neighborhood tramp better than anyone has ever done before.
Has someone been going to the Brian Frons and Charles "UpChuck" Pratt school of PR?