Billy and Chloe Get Married on The Young and the Restless
By Luke Kerr on April 04, 2009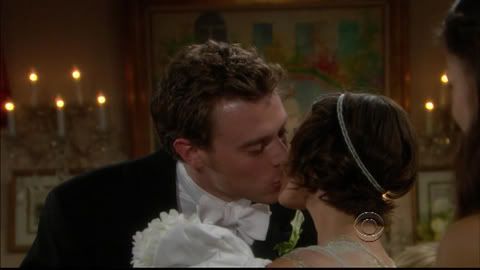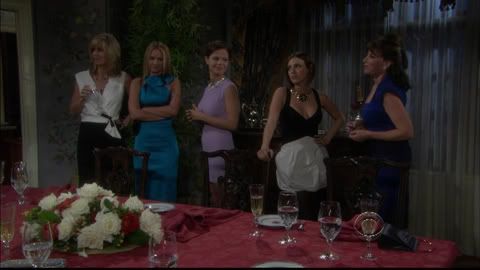 Thursday and Friday's episode of
The Young and the Restless
continued a string of great episodes that are giving
Maura West
and
Michael Park's
recent performances on
As the World Turns
and the scenes last fall on
One Life to Live
when Marty held Todd at gunpoint, a run for their money. This show is rocking in almost every way. From the rehearsal dinner at Abbott mansion, where everyone ended up fighting and Ashley laid down the law to Chloe's heart-felt wedding vows and Billy's obvious discomfort at being locked down by the proverbial ball and chain, it was fantastic. Billy and Sharon sleeping together the night before the wedding while Sharon is the maid of honor, nice twist. Even
Tammin Sursock
as Colleen wasn't half bad.
Momentum grew throughout the week as the gradual realization by Jill that Katherine might actually be who she claimed to be sank in. The wedding cake food fight was the perfect culmination. (If you haven't checked out the Katherine versus Jill wedding cake food fight that was going down as Billy and Chloe said their vows, be sure to.)
The Young and the Restless hasn't forgotten that soaps are supposed to be an escape. It's keeping the fantasy alive - men in black tie, women dripping in diamonds and fancy clothes - so that we the fans can escape the drudgery of our every day lives and an economy in recession. This last week was a gift to fans, fit for a bride and groom. More pictures after the jump.