Y&R Drops to a 3.6; Guza Reclaims Top ABC Spot From Pratt
By Jamey Giddens on March 21, 2009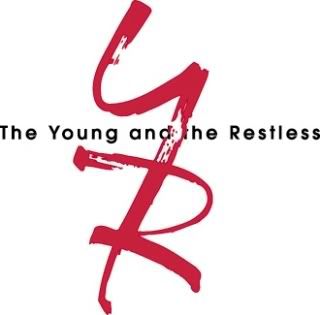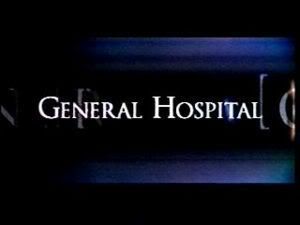 The week of March 9-13 wasn't a good one for daytime's top soap. CBS Daytime's
The Young and the Restless
was the only soap on the Tiffany Network to actually lose viewers that week, and a lot of them. According to
Soap Opera Network
, Y&R lost 302,000 viewers from the previous week, causing their household numbers to dip to a depressing 3.6 (Ouch!). Could it be that viewers are growing a little weary of the whole Kay/Marge identity farce? Seriously
Auntie Maria
, you know we love ya', but this plane has circled the airport long enough, let's bring her in for a landing! Y&R's sister sudser
The Bold and the Beautiful
gained 27,000 viewers (There's no accounting for taste.) to hold steady at Number 2 in households with a 2.5.
Proctor and Gamble's As The World Turns also added a few eyeballs over the previous week, 6,000 to be precise, to hold steady at 2.0, tying ABC's One Life to Live and NBC's Days of Our Lives for fourth place in households. P&G's other soap, Guiding Light saw the biggest CBS ratings surge for the week, adding a well-deserved 48,000 viewers to maintain it's 1.7 from the week prior.
Meanwhile, Bob Guza can breathe a sigh of relief, since his General Hospital gained 62,000 viewers, while former writing partner Chuck Pratt's All My Children lost 82,000 viewers. One week after being named ABC Daytime's ratings champ, AMC is once again the lowest rated soap on the network. With a 1.9, AMC is just two points above CBS's Guiding Light. Though it should be noted, AMC is only one ratings point below OLTL and just two points separate it from GH. As for ABC's best soap, OLTL added 51,000 viewers over the previous week.
That leaves us to the seemingly-charmed Days of Our Lives. For months fans, industry analysts and moderately-trained monkeys have all been trying to figure out how NBC's lone soap, sans a serialized lineup, and possessing a head writer who is the textbook definition of hack, has held such steady numbers. Well, it looks like Dena Higley's deal with the devil might be reaching its expiration date. DAYS lost 216,000 viewers the week of March 9-13, dropping two points in households.
Numbers are based on Live+Same Day ratings
Ratings for the week March 9-13, 2009
(Compared to Last Week/Compared to Last Year)
Total Viewers
1. Y&R 5,093,000 (-302,000/-156,000)
2. B&B 3,530,000 (+27,000/-330,000)
3. GH 2,747,000 (+62,000/-119,000)
4. DAYS 2,698,000 (-216,000/+54,000)
5. OLTL 2,684,000 (+51,000/+182,000)
6. ATWT 2,680,000 (+6,000/-372,000)
7. AMC 2,618,000 (-82,000/+72,000)
8. GL 2,260,000 (+48,000/-341,000)
HH
1. Y&R 3.6/12 (-.2/-.2)
2. B&B 2.5/8 (same/-.3)
3. GH 2.1/6 (+.1/-.1)
4. OLTL 2.0/7 (same/same)
4. DAYS 2.0/7 (-.2/same)
4. ATWT 2.0/7 (same/-.2)
7. AMC 1.9/6 (-.2/-.1)
8. GL 1.7/5 (same/-.2)
Women 18-49 Viewers
1. Y&R 1,114,000 (-106,000/-50,000)
2. GH 888,000 (-22,000/-120,000)
3. DAYS 836,000 (-55,000/-50,000)
4. OLTL 807,000 (-19,000/-51,000)
5. B&B 773,000 (-5,000/-105,000)
6. AMC 728,000 (-100,000/-129,000)
7. ATWT 676,000 (+1,000/-132,000)
8. GL 569,000 (-24,000/-247,000)
Women 18-49 Rating
1. Y&R 1.7/11 (-.1/-.1)
2. GH 1.3/8 (-.1/-.2)
2. DAYS 1.3/8 (same/same)
4. OLTL 1.2/8 (same/-.1)
4. B&B 1.2/8 (same/-.1)
6. AMC 1.1/7 (-.1/-.2)
7. ATWT 1.0/7 (same/-.2)
8. GL 0.9/5 (same/-.3)
Girls 12-17 Viewers
1. GH 53,000 (+23,000/-11,000)
2. OLTL 41,000 (+12,000/+12,000)
3. DAYS 30,000 (-9,000/+2,000)
4. Y&R 26,000 (-12,000/-9,000)
5. GL 23,000 (-13,000/-42,000)
6. AMC 17,000 (-7,000/-1,000)
7. B&B 14,000 (-17,000/-23,000)
8. ATWT 13,000 (-30,000/-40,000)
Women 18-34 Rating
1. Y&R 1.2/8 (same/+.2)
2. DAYS 1.0/6 (same/+.1)
3. AMC 0.9/6 (-.1/+.1)
3. GH 0.9/6 (-.1/-.1)
5. OLTL 0.8/6 (-.1/+.1)
5. B&B 0.8/5 (+.1/same)
7. ATWT 0.7/5 (same/+.1)
8. GL 0.5/3 (same/-.1)
Men 18+ Viewers
1. Y&R 1,219,000 (-137,000/-171,000)
2. B&B 769,000 (-40,000/-197,000)
3. ATWT 544,000 (-36,000/-161,000)
4. AMC 534,000 (+10,000/+20,000)
5. DAYS 521,000 (-162,000/-29,000)
6. GH 462,000 (+9,000/-47,000)
7. OLTL 451,000 (-30,000/-20,000)
8. GL 435,000 (-18,000/-106,000)
-------------------------------------
Day-To-Day Ratings - HH/Total Viewers
AMC
Monday: 2.0/2,682,000
Tuesday: 2.0/2,759,000
Wednesday: 1.9/2,511,000
Thursday: 1.8/2,581,000
Friday: 1.9/2,557,000
ATWT
Monday: 2.1/2,969,000
Tuesday: 1.9/2,546,000
Wednesday: 1.9/2,616,000
Thursday: 1.9/2,518,000
Friday: 2.0/2,753,000
B&B
Monday: 2.7/3,612,000
Tuesday: 2.5/3,474,000
Wednesday: 2.6/3,674,000
Thursday: 2.4/3,257,000
Friday: 2.5/3,632,000
DAYS
Monday: 2.2/2,727,000
Tuesday: 2.1/2,739,000
Wednesday: 1.9/2,624,000
Thursday: 2.1/2,888,000
Friday: 1.9/2,512,000
GH
Monday: 2.0/2,739,000
Tuesday: 2.1/2,770,000
Wednesday: 2.0/2,778,000
Thursday: 2.2/2,869,000
Friday: 2.0/2,576,000
GL
Monday: 1.8/2,551,000
Tuesday: 1.7/2,259,000
Wednesday: 1.6/2,188,000
Thursday: 1.6/2,100,000
Friday: 1.6/2,201,000
OLTL
Monday: 2.0/2,649,000
Tuesday: 2.1/2,853,000
Wednesday: 2.0/2,683,000
Thursday: 2.1/2,812,000
Friday: 1.8/2,423,000
Y&R
Monday: 3.7/5,195,000
Tuesday: 3.8/5,371,000
Wednesday: 3.7/5,258,000
Thursday: 3.3/4,597,000
Friday: 3.5/5,044,000
----------------------
For the SEASON September 22, 2008 through March 15, 2009
HH
1. Y&R 3.8
2. B&B 2.7
3. GH 2.3
4. DAYS 2.2
5. AMC 2.1
5. OLTL 2.1
7. ATWT 2.0
8. GL 1.6
Women 18-49 Rating
1. Y&R 1.8
2. GH 1.5
2. DAYS 1.5
4. B&B 1.3
4. AMC 1.3
4. OLTL 1.3
7. ATWT 1.1
8. GL 0.9