Jeanne Cooper's Marge Back to Being "Restless" Again
By Jillian Bowe on March 17, 2009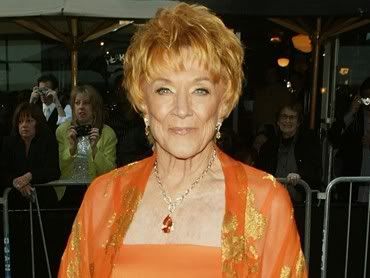 Now before you ask, no Aunt Maria and Uncles Hogan and Scott aren't channeling the late
James E. Reilly
. According to
TV Guide
, on March 26,
The Young and the Restless
will dedicate a special show around the hustling hash slinging waitress Marge (
Jeanne Cooper
). Marge will be exhumed for DNA testing. Kudos to the fab four over at
Y&R
for showing that young bucks in the industry aren't the ones that fans are clamoring to see and should be centered upon. Remember folks, do as our Uncle Jamey says:
"VOTE WITH YOUR REMOTE,"
because this is going to be a episode you will not want to miss!