ABC Cancels Life On Mars
By Luke Kerr on March 02, 2009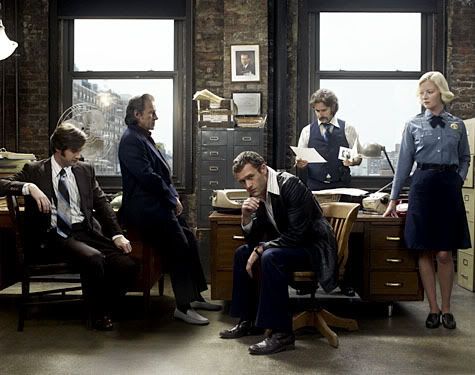 Another ABC series bites the dust.
Michael Ausiello
is
reporting
that network execs at ABC have "advised the show's producers that it would not be ordering a second season. The heads-up will allow them to make this year's season finale a series finale, thus leaving no questions unanswered."
The cancellation of Life on Mars comes after ABC axed Pushing Daisies, Dirty Sexy Money and Eli Stone. Several current and former daytime stars have appeared during the series run. They include: Jennifer Ferrin (ex-Jennifer Munson, As the World Turns), Elizabeth Hubbard (Lucinda Walsh, As the World Turns), Grant Aleksander (Phillip Spaulding, Guiding Light) and Alicia Minshew (Kendall Hart Slater, All My Children).
Related: Elizabeth Hubbard on Life on Mars l Grant Aleksander on Life on Mars l Jennifer Ferrin Lands on Mars