Search for Tomorrow
By J Bernard Jones on December 29, 2008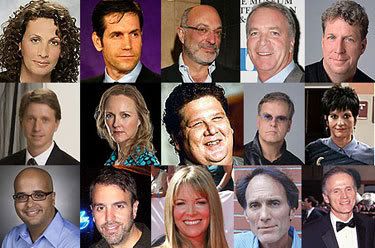 I warn you now, what follows is not strictly a bit of soap opera nostalgia. Though cloaked in fond remembrance, there are deeper issues at play here, if you will bear with me...
My late mother loved "her stories." One might say she was a one network kinda woman, too. When I came along into my parents' lives, her soap schedule was more or less as rock solid as the dawning of the sun: Love is a Many Splendored Thing, As the World Turns, Love of Life, Search for Tomorrow, The Guiding Light and The Secret Storm.
I vaguely recall a few of these shows as I was all of about 5 or 6 years old at the time, but they began to imprint themselves on my mind because by some strange coincidence or another I was always catching some memorable scenes or events that would be the equivalent to sweeps stunts today.
There was beautiful bad girl Jennifer (played by an extraordinarily young Morgan Fairchild) crashing through a glass door and becoming disfigured on Search. On another show, I saw two men fighting in a jungle over a disheveled woman named Holly; one of these men, Ed, sent the other, Roger, over a cliff to what would be one of the more memorable of the latter characters many deaths on GL. I can't recall how many times after school I sat mesmerized by all the vampires, witches and supernatural dealings going on — it wasn't Tabitha or Timmy from Passions, but rather the dashing figure of Barnabas Collins on Dark Shadows. To my young mind, these were very interesting things but not of much consequence. After all was said and done, I had to finish my homework or get back outside to play. However, there was one episode of a certain show I caught that would change everything and make me soap fan forever.
I do not know if it was summer recess or if I was home sick from school, but leading up to that day there had been a fever building between my mother and her friends for some time over something terrible that was on the verge of happening on this show called The Edge of Night. It seemed as if the father of this woman named Nicole was trying to kill her, Nicole was about to marry this guy named Adam and there was a bomb aboard their honeymoon yacht! Would they find they get blown to smithereens? Would Adam save her? Would she not dodge death again? Who would live? Who would die? Sound a bit familiar? It should and it should not.
Not to belittle the fine and popular work that is done here at Daytime Confidential or elsewhere on the Internet, but you see it must be pointed out that before the faux-democracy of Internet message boards and spoilers that gave away every plot detail and overzealous network marketing departments, my mother and her friends got on their rotary phones and called each other about their "stories." They were not the stereotypical "soap opera housewives" either, none of them desperate. All of these women had full lives outside of their homes as well as within them. My mother, for example, was a school teacher and later a district superintendent, extraordinarily active in a half dozen or more church boards and committees at a time; a businesswoman and a landlord who actively helped raise our livestock and was planting and harvesting our crops alongside my father. There was no such thing as men's work or women's work in my house; there was only work. Somehow, my mother still had time for her stories, just like people you know or once knew. (continued)