Jeff Branson Interview
By Mike Jubinville on December 13, 2008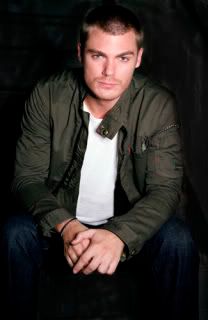 Guiding Light
's
Jeff Branson
sat down with
Matt Mitovich
from
TVGuide.com
to discuss his character Shayne Lewis. The four minute interview covers Shayne's arrival, along with possibilities for his troubled character.
Branson also ponders the likelihood of a Shayne-Marina-Mallet-Dinah love quadrangle (at the 2:30 mark), reveals who Shayne will be "stalking" (3:00), and shares the lad's current thoughts regarding mom Reva's pregnancy via Jeffrey (3:30).

As the actor surveys, Shayne "has been gone so long that home's not home anymore.
Catch the full interview HERE.
Thanks to GossipGirl and Meg for the tip!