Daytime Confidential's Top 10 Most Improved of 2008
By Daytime Confidential on December 19, 2008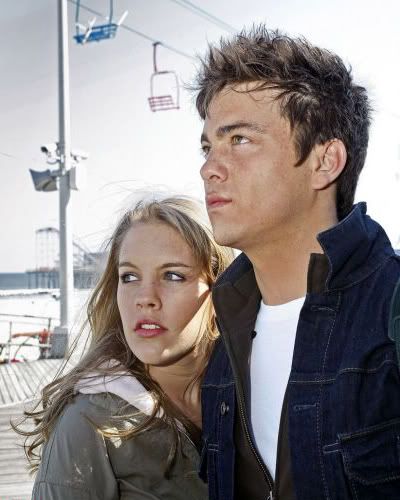 No. 3: Brandon Buddy -
One Life to Live
Brandon Buddy (Cole Thornhart) joined One Life to Live with some high expectations as the son of Marty Saybrooke (Susan Haskell) and Patrick Thornhart (Thorsten Kaye).
To say his initial attempts at acting fell a little flat would be the understatement of the millennium. Buddy's acting style early on was wooden and forced. All of that changed in 2008, as Ron Carlivati penned storylines that found Buddy having no choice but to give emotional substance to Cole as the teen heartthrob dealt with one blow after another (Marty's presumed death, the bloody beat down Cole received when Todd (Trevor St. John) discovered him with Starr (Kirsten Alderson), Cole learning he was going to be a teen dad, Starr's decision to give their baby to Marcie (Kathy Brier), etc.) culminating in the "loss" of his unborn child and revelation that at least one of his parents was still very much alive. Before we even realized it, Buddy could act!
This past year Buddy made a transformation that was the acting equivalent of an Ugly Duckling changing into quite the impressive Swan. You just can't help but respect the hell out of a young actor who figured out a way to hold his own in scenes with the likes of St. John, Haskell, Brier, Kassie De Paiva (Blair), Jerry verDorn (Clint) and Hillary B. Smith (Nora). Buddy is definitely a young actor to watch for 2009.