Guiding Light Spoilers
By Melodie on November 29, 2008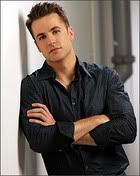 Welcome to the Thanksgiving weekend edition of Mel's Guiding Gossip. My apologies for not having this up last week, but real life got in the way once again. The year is winding down but the drama on Guiding Light is picking up speed. A wedding, two character returns and a kiss send shockwaves through the small town of Springfield. Get ready for all the juicy gossip, rumors, scoops and spoilers for the week of December 1st.
Coop/Beth/Alan/Buzz: Coop (John Driscoll) and Beth's tawdry affair is getting to be too much for them to handle. Beth tells Coop their relationship is becoming too complicated and she's doesn't know if she can keep up the fling. A depressed Coop goes to Buzz and spills the beans about his affair with Beth. What does Buzz say?
Meanwhile, Beth is having the same conversation with Lillian. Lillian ends up forcing Beth to make a decision. Who does she choose? Later on, Coop has confrontation with Alan. About what? Speaking of Alan, later in the week he makes a deal with Cyrus. What are the terms of the deal?
Bill/Lizzie: This week, Bill finally wakes up and is full of questions. He asks Lizzie about the whereabouts of the kidnappers. She doesn't give him a straight answer and does everything in her power to keep the truth from him. Lizzie even hides the newspaper naming Bill the kidnapper on the front page and hires Cyrus to help her prove Bill's innocence. However, Lizzie doesn't know about the deal between Cyrus and Alan. Will Lizzie catch on to the set up before it's too late?
Dinah/Mallet/Marina/Cyrus and Company: This story involves entirely too many characters to list, so be prepared. Mallet (Rob Bogue) and Marina decide they want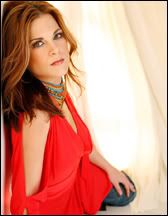 to get married this week. Mallet pulls some strings and gets Eleni to come to Springfield and surprise Marina for the wedding. Marina is ecstatic to see her mother, but still has reservations about her impending marriage. Before the wedding, Marina ends up in a lip lock with Cyrus (Wooohooo!!). Will Marina be able to go through with the wedding?
In the meantime, Dinah is in Germany volunteering at a hospital and meets an angry, wheelchair-bound soldier. The soldier turns out to be Reva's son Shayne, but Dinah doesn't recognize him. However, Shayne knows who Dinah and is sure to keep his identity a secret. Shayne ends up in a bar fight and Dinah breaks it up. She mentions an upcoming wedding in her hometown to calm him down and this prompts Shayne to make a call to Reva. He tells her he's coming home. Reva is about to begin chemo as all this is going down. Dinah and Shayne both return to Springfield separately in time Mallet and Marina's wedding. Rumor has it that Shayne interrupts the wedding and all hell breaks loose. Will Mallet and Marina get married?
The Boudreau Family: It's the Boudreau family's turn to celebrate Thanksgiving at, where else, Towers. Remy (Lawrence St. Victor) brings Christina to dinner and things don't go well at all. Christina lets the cat out of the bag about her marriage to Remy and the dinner turns real ugly real fast. Remy's parents are outraged over his actions. Can Remy fix his "problem"? Here is a better question: Does he want to?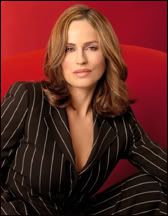 Olivia/Natalia/Decker: Olivia knows Natalia's stock is pretty much in the crapper and doesn't have the heart to tell her. Olivia is trying her hardest to hide it from Natalia, but knows she can't do it much longer. In an effort to help Natalia, Olivia gives her a raise. How much is it and will Natalia accept? A raise isn't the only offer Natalia gets this week. Frank finally asks her out on a date. Will she say yes?
Later on, Olivia gets flustered and almost faints in front of Decker. Can she play it off and keep her new job?

Sneak Peeks at Next Week (December 8th):
Springfield gets an unexpected visitor
Dinah has it out with Grady
Jeffrey makes a confession to Reva
Bill catches a break