As the World Turns: More Disappointment Ahead
By Mike Jubinville on November 25, 2008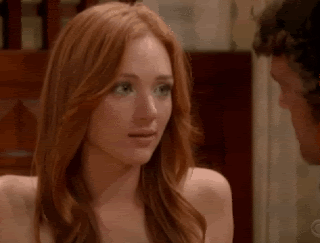 As the World Turns
just added Josie Driver (
Kristen Connolly
) to the long list of lackluster storylines, unsurprising twists and uninspired dreck that parades across my TV screen every afternoon. The common thread between 2006 and 2008 is pretty obvious to most viewers, but I can't imagine the casual viewer who tunes in on their occasional day off who wonders if this has been going on for the last two years.
I wasn't quite sure how this storyline was going to play out, but it was clear that Josie was a woman with an unknown past who resembled Dusty's (Grayson McCouch) ex-wife Jennifer (Jennifer Ferrin). The quest for Josie to find her lost memory would have been the most interesting aspect for me. My Josie would have wandered into Oakdale, with someone spotting her resemblance to Jennifer, searching for answers to her past. Her connection to the canvas would have come in the form of Jennifer's family and would progress from there (any more fanfic would blow my main point).
Monday's episode tanked the entire story. I have to admit the revelation that Paul (Roger Howarth) was behind Josie's appearance was knocking in the back of my head since the beginning because it was the only thing that made sense. Retreading the Paul, Dusty, Craig vortex of suck rivalry is so common that even the most intricate stories are obvious. This story is over for me. Any intrigue, mystery or imaginative storytelling was destroyed when Paul blew into Josie's room demanding she be on 24-hour call.
This one story represents a deeper issue at ATWT. This one show has dropped more balls than the Syracuse Orange. Seriously, how many stories can be redirected before we tune out? Carly and Holden; Emily and Casey; Margo and Emily; Carly and Lily all had promise that was torn down and moved on. The logical move would have pit Dusty against Holden, while he tried to resolve his betrayal to a waivering Lily. The only story that has consistency is Luke and Noah's: No sex for you!
When Craig and Johnny reappear in the near future, I can't imagine the one-upmanship getting any better. Will we have to endure Meg (Marie Wilson) bouncing between three insanely jealous men? Oh, how the mighty have fallen. I was raving about this show a few short months ago, but I guess my counterpart Jamey is right: Daytime feels it can only have one good show at a time. Right now, this one ain't it.