Bailout
By J Bernard Jones on September 26, 2008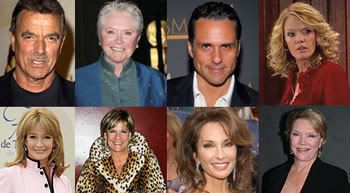 Once upon a time there was an American industry that conducted itself with a level of conservatism and a modicum of class and dignity. Despite the hard and steady work of the professionals who toiled within the industry, many people made jokes about it, called it boring and stuffy, and scoffed that this industry did not have a certain level of prestige. This industry might not have had the broad respect of the public at large but amomg its practitioners and adherents it tended to be more respected than even some of its former and current membership gave credit. For decades this industry chugged along at steady clip, slow to change with the times but managed to keep up with them nonetheless, creating its own titans and smaller player, superstars and valued employees. Most important of all, this industry acted as an "invisible hand," producing enough revenue to fuel other industries, including many of those that openly ridiculed it. The industry was popular almost in spite of itself and was spectacularly profitable. The industry seemed as if it would go on forever.
Then seemingly overnight, everything changed. The industry tweaked and fine tuned certain elements of itself to attract more consumers and suddenly everybody seemed to want what the industry had to offer. And the more the industry offered, the more the public clamored. The industry responded by providing all kinds of goodies above the demand of its consumer base: it raised its own budgets; doubled and tripled and quadrupled its hires; and expanded and spun itself off in dozens of directions. Whatever the industry could sell, it tried. Whatever the industry could not sell, they tried to sell it again packaged as something else. Bigger, better, faster, stronger. Like a drunken sailor with a credit card.
But like all things, the rollercoaster ride would not last forever. Some in the industry with the purse strings began to pull them tighter and they reigned in their own spending. Others in and outside of the industry began to question its relevance as external events impacted its popularity. Many of the industries' consumers found competition for their time, energy and resources to be irresitable and began to abandon the industry in droves. But the industry kept going, contracting itself while devising ever more exotic and often outlandish offerings to entice not only consumers but investors back into the fold. Executives and middle managers and talent with mixed track records at best and dismal failures at worst continued to be shuffled around the industry, sometimes landing back at the same divisions from which they had been previously terminated. Sometimes with promotions. And all the while with the market imploding all around them, the top executives spoke with concern about the state of industry but with confidence that the industry itself was sound. In other words, the fundamentals were strong.