Chim Chim-in-ey, Chim Chim-in-ey, Chim Chim Whoopi!
By Luke Kerr on June 16, 2008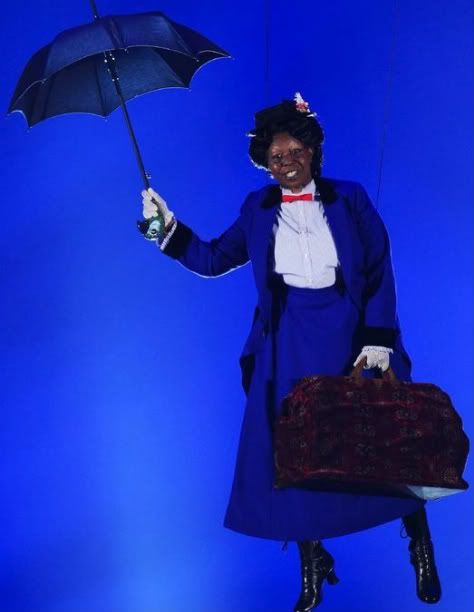 Check out this photo from Whoopi Goldberg's hosting of the
62nd Annual Tony Awards
. Whoopi Goldberg may not have the world's best fashion sense but she sure does know how to do costumes when hosting award shows.
Be sure to vote on our Tony Whoopi Goldberg Like it or Hate it Poll.