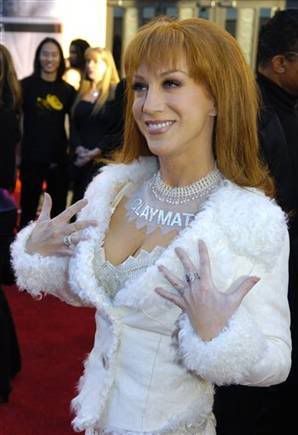 Kathy Griffin has told
Page Six
that Barbara Walters has banned her from returning to "The View".
"I was supposed to be on 'The View'," said Griffin, who performs her final sold-out stand-up show tonight at Madison Square Garden. "But then I get a call from Bill Geddie, and he says, 'You were too mean to Barbara on your last special, so you can't come on.' Can you believe it? I've been banned before but never re-banned!"
I don't know how many of you watched that special, but I know I did and her "The View" routine didn't seem any more "mean" than any of the rest of her routine of any more "mean" than her usual "The View" related stand up.
Do you think Barbara was to sensitive?